In the wake of a ground-breaking 14 Oscar nominations, the successful streak for the Irish in the film world continues as Irish animation company Jam Media announces that their first feature-length animation A Greyhound Of A Girl has been chosen to premiere at the prestigious Berlin Film Festival later this month.
Mary is 11 years old and has an insuppressible passion for cooking: she dreams of becoming a great chef. Her grandmother Emer, with whom she has a very special relationship, encourages her to make this dream come true but every path has its pesky obstacles and facing them turns into quite an adventure. Mary thus begins a journey across the barriers of time, in which four generations of women come together and get to know each other truly and deeply. A delicate coming-of-age story, that is sprinkled with irony.
Adapted from the novel by internationally acclaimed writer and national treasure Roddy Doyle, A Greyhound Of A Girl features the voices of stellar Irish talents, Oscar-nominee Brendan Gleeson, Sharon Horgan (Bad Sisters, Catastrophe), renowned theatre and film actor Rosaleen Linehan, Charlene McKenna (Peaky Blinders, Bloodlands, Death and Nightingales) and the young voice of Mia O'Connor. The film, supported by Screen Ireland, will be part of the BERLINALE Generation Kplus 2023 competition at the festival.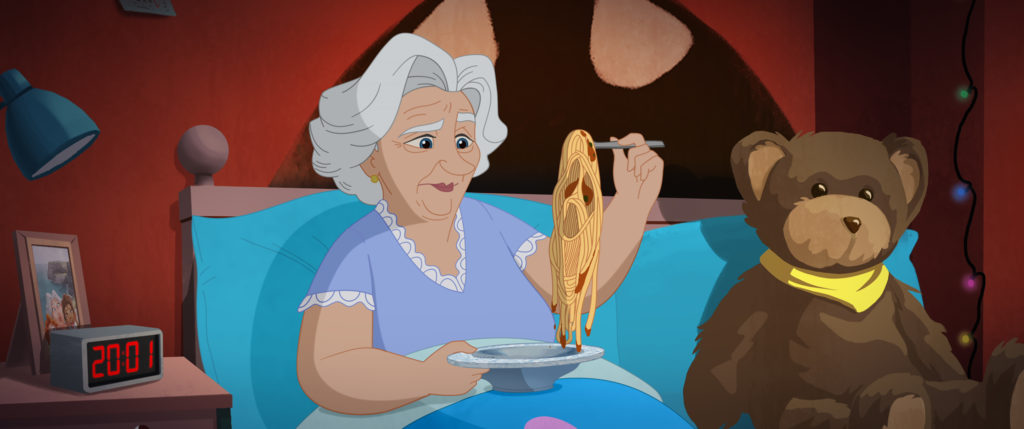 A Greyhound Of A Girl was supported by the Film Fund Luxembourg with Eurimages, Direzione Generale Cinema E Audiovisivo, Screen Ireland, Northern Ireland Screen, Section 481, RTÉ, BFI, Film Center Latvia, Estonian Film Institute, Cultural Endowment Of Estonia, Onegate Media Gmbh.
Work for the feature was carried out in JAM Media's Dublin and Belfast studios and was produced by Paul Thiltges Distributions (LU), Aliante (IT), Jam Media (IE) GOAG Productions (UK) Rija Films (LV), Amrion (EE), GFM Animation (UK), and Fish Blowing Bubbles (DE).
We are honoured to have the world premiere of A Greyhound of a Girl at the distinguished Berlin Film Festival. We are delighted about this great news and would like to thank our wonderful team and partners.

John Rice, Executive Producer – JAM Media
JAM Media, with operations in both Ireland and the United Kingdom, is one of the leading creators and producers of multi-award-winning animated and live-action content for the children's and pre-school audience. The Bafta-award-winning company prides itself on delivering high-quality, innovative, story-driven brands across multiple platforms that are based around engaging characters with humour at their heart.
Most recently, JAM media moved from animation to live-action with Nova Jones – the hit comedy sci-fi series, which has proved hugely popular. In April 2022 they signed a follow-up deal to produce a further series of Nova Jones (which has already racked up over 1.5 million streams on BBC player and is No 1 children's show on RTE), in addition to producing The Voyage for Comic Relief. Other notable favourites with their young audiences are Jessy and Nessy, Beeca's Bunch, Roy and Tilly and Friends to name but a few. They are currently working on Isadora Moon for Sky.
The company also runs the hugely successful festival Animation Dingle, now in its 11th year.