The 23rd Sheffield Doc/Fest, the U.K.'s biggest documentary festival, has unveiled its program, with 160 features and short documentaries, including 27 world premieres, alongside a series of live talks and debates. Ireland is well represented with 4 feature documentaries and one short, namely Bobby Sands: 66 Days, Crash and Burn, The Land of the Enlightened, Mattress Men, and Grey Area. Both Bobby Sands: 66 Days and The Land of the Enlightened will play as part of 12 titles in main competition.
Bobby Sands: 66 Days is presented in association with the Toronto Irish Film Festival. By the early 1980s, after two decades of violence and unrest, the situation in Northern Ireland took a sudden and profound turn inside the infamous Maze Prison. Seeking the right to be treated as political prisoners rather than common criminals, Irish Republicans led by Bobby Sands began a prison hunger strike that would draw international attention to the conflict. In the 66 days that he refused food, Sands would be elected to the British Parliament, put the Irish Republican struggle centre stage on the world news agenda, and pay the ultimate price for his political convictions. The film combines a powerful mosaic of archival materials, reconstructions and the illuminating accounts of former prisoners, commentators and key players in the drama. With Sands's evocative prison diary at its core, the film brings fresh insight to an iconic figure who single-handedly created a transformative moment in Ireland's history that had global aftershocks.
Bobby Sands: 66 Days is directed by  Brendan Byrne, with Paul Devlin as Editor, David Barker as DoP, and Edith Progue as Composer. The film is produced by Trevor Birney and Brendan Byrne, with the support of the Irish Film Board and Consulting Producer Alex Gibney.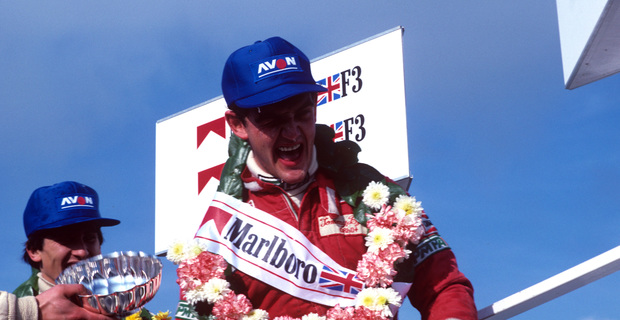 Crash and Burn is the story of Tommy Byrne, who for a fleeting moment in the early 80s was the world's greatest driver, the motor racing equivalent of George Best and Muhammad Ali all rolled into one. Eddie Jordan the former team-owner, who worked with both Senna and Schumacher, will tell you: 'Tommy Byrne was the best of them all.' His rise was meteoric and his fall spectacular.
The film is directed by Sean O'Cualain, who is best known for the excellent Lon sa Speir, with David Burke producing for Dot Television, supported by the Irish Film Board

Mattress Men is the story of Paul, works one day a week in a run down Dublin city centre mattress shop for his employer Michael Flynn (60's). In order to boost sales, Paul reinvents Michael as the eccentric online persona 'Mattress Mick'. Together they create oddball videos against a ramshackle green screen at the back of the mattress shop and put them up online. When Mattress Mick gets noticed and sales slowly begin to grow, Paul sees an opportunity for permanent employment while Mick sees a chance to make a mint. As business begins to grow, their friendship starts to implode.
Mattress Men is directed and shot by Colm Quinn, with John Murphy as Editor, and Michael Fleming as Composer. The film is produced by Ciaran Deeney, David Clarke, and Colm Quinn for El Zorrero Films.
The Land of the Enlightened is an international co-production between Belgium, Ireland, the Netherlands, and Germany. Winner of the Sundance Special Jury Award for Best Cinematography, this captivating study of the next Afghan generation shocks and awes. Shooting over seven years, debut filmmaker Pieter-Jan De Pue artfully combines a child's fantasy of the future with arresting documentary of the actual hardscrabble country that remains after decades of conflict. While a young voice narrates his impossible dream of riches and marriage, glorious 16mm footage captures his fellow gang members as they roam the valleys searching for undetonated explosives to sell or trade with other children. Some mine lapis lazuli by hand, others steal opium from passing caravans, and this informal mercenary system of lost boys controls the territory in ways the U.S. military could only admire. As the young hoodlums cheer the news of American troops withdrawing, their future—and the nation's—is achingly uncertain. This lyrical portrait of an embattled land celebrates a primary Afghan strength: resilience.
The Land of the Enlightened is directed and shot by Pieter-Jan De Pue, with Stijn Deconinck and David Dusa as Editors, and Sound from Robert Flanagan. Bart Van Langendonck and Peter Bouckaert produce, alongside Femke Wolting, Bruno Felix, Morgan Bushe, and Christian Beetz as co-producers. Fastnet Films give the Irish involvement in the project.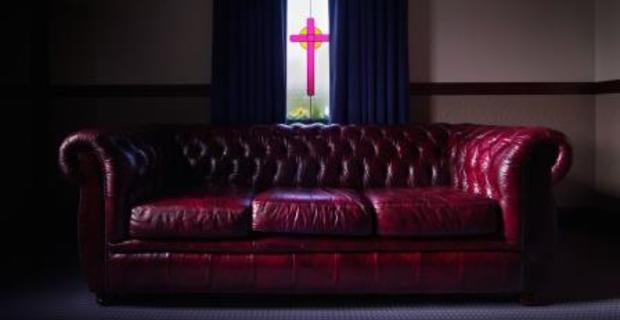 The Grey Area is the story of a rural Irish embalmer named Eamonn Grey, a man who has always taken the proximity of death in his stride. With a deep sense of responsibility for his work, he shares his passion for embalming and the trust he inspires in his community.
The film is directed by John Barton, and produced by Louise O'Gallagher.
In addition, two Irish Film Board funded projects have been selected from hundreds of applicants for the MeetMarket at Sheffield Doc Fest. This offers extensive marketplace opportunities for selected participants from across the world. Hundreds of executives, distributors, commissioners, funders, advisors and buyers from documentary and cross-platform attend. The selected projects are Bullock Rock (Directed by Joel Conroy and produced by Besom Productions and Inis Films) and It's Not Yet Dark (Directed by Frankie Fenton and produced by Lesley McKimm and Kathryn Kennedy).
Sheffield Doc/Fest is a world leading and the UK's premier documentary festival, celebrating the art and business of documentary. It is a hub for all documentary and factual content across all platforms, from feature length to shorts, and including interactive and virtual reality projects. The festival takes place this year from June 10th to 15th.