The Official Selection for the 70th Cannes Film Festival was announced this morning. On the Irish front, the nation is represented in competition by Greek director Yorgos Lanthimos' newest Irish feature The Killing of a Sacred Deer, an Element Pictures production backed by the Irish Film Board.

Other titles in competition include some big names like Sofia Coppola's The Beguiled, starring Colin Farrell; Andrey Zyvagintsev's Loveless; Lynn Ramsey's You Were Never Really Here, which stars Joaquin Phoenix; Francois Ozon's L'Amant Double; Josh and Benny Safdie's Good Time; Todd Haynes' Wonderstruck; Micheal Haneke's Happy End; Bong Joon-Ho's Okja; and Michel Hazanavicius' The Redoudtable.
The Un Certain Regard section contains 16 titles, ranging from former Palme D'Or winner Laurent Cantet's L'Atelier, to prolific actor-turned-director Mathieu Amalric's Barbara, to Kiyoshi Kurosawa's Before We Vanish, and on to Michel Franco's much-anticipated April's Daughter.
There will be special screenings for David Lynch's return to TV with Twin Peaks, for An Inconvenient Sequel: Truth to Power, the follow-up to the Al Gore documentary An Inconvienent Truth, for Vanessa Redgrave's documentary about refugees called Sea Sorrow, and for Jane Campion's TV series Top of the Lake: China Girl.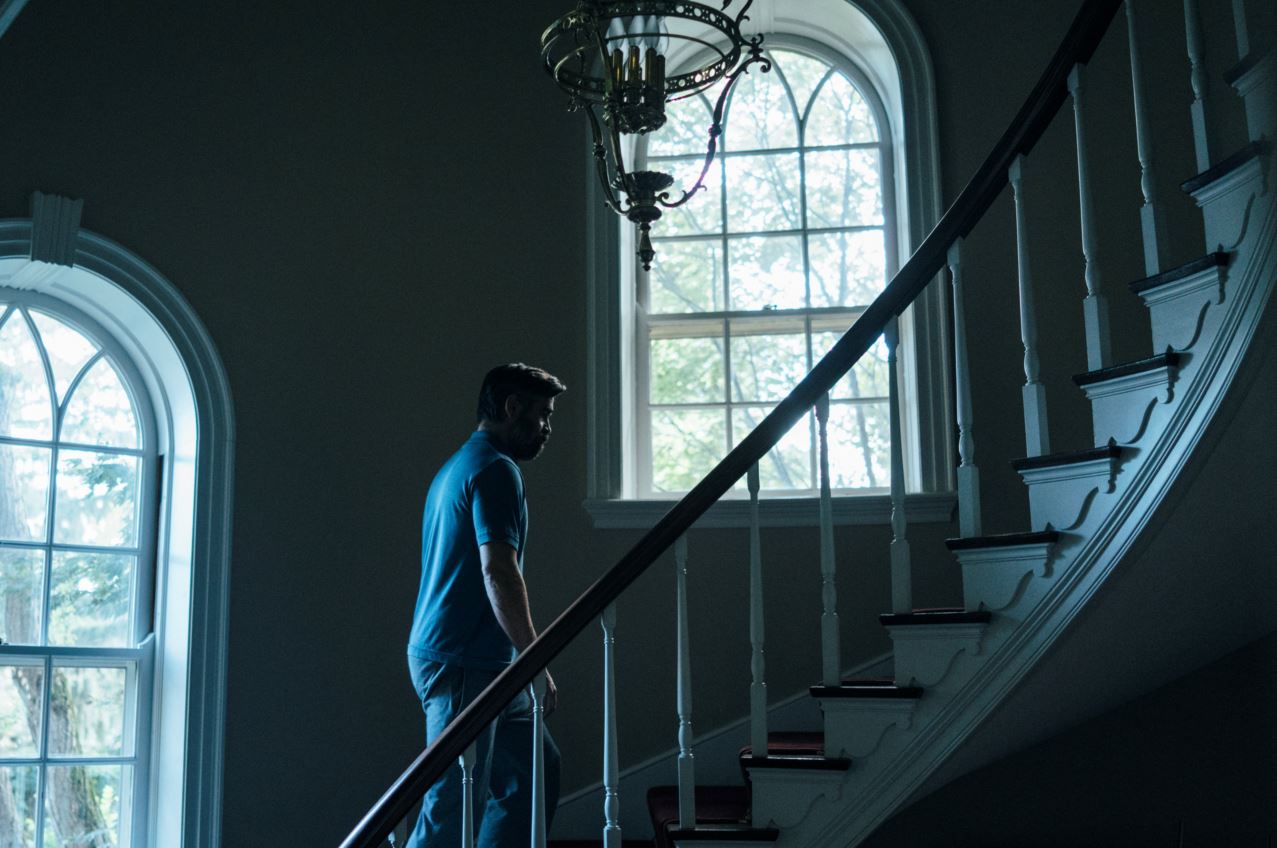 The Killing of a Sacred Deer sees Colin Farrell reunite with his The Lobster director Yorgos Lanthimos. Farrell stars as Steven, a charismatic surgeon forced to make an unthinkable sacrifice after his life starts to fall apart when the behaviour of a teenage boy he has taken under his wing takes a sinister turn. Nicole Kidman also stars as the wife of Farrell's character, along with young, Irish actor Barry Keoghan ('71 and Dunkirk), Raffey Cassidy (Tomorrowland), Sunny Suljic (The Unspoken), Bill Camp (12 Years a Slave) and Alicia Silverstone (Clueless).
We are thrilled to be back in Cannes with Yorgos and Colin following the success of The Lobster two years ago. Yorgos is truly one of the most talented and visionary film makers working anywhere at the moment and Cannes is the perfect place to launch his new film to the world.
Ed Guiney, Producer – The Killing of a Sacred Deer
The film is financed by Film4 and New Sparta Films along with the Irish Film Board. The project was developed by Element Pictures with support from Film4. HanWay Films is worldwide sales agent with A24 on board as US distributor following its successful release of The Lobster last year.
The Lobster won the Jury Prize in Cannes in 2015 and was recently nominated for an Academy Award® for Best Original Screenplay. Dogtooth, another of Lanthimos' projects, won Cannes' Prix Un Certain Regard in 2009, later receiving an Academy Award® nomination for Best Foreign Language Film.
This is Element's seventh production or co-production in Official Selection at Cannes in recent years. Lanthimos' The Lobster took home the Cannes Jury Prize in 2015, Ken Loach's Jimmy's Hall screened in competition in 2014 as did Paolo Sorrentino's This Must Be The Place in 2011. Alicia Duffy's All Good Children was selected for the Director's Fortnight section of the festival in 2010 and in 2007 Lenny Abrahamson's Garage won the CICAE Prize. In 2006 Ken Loach's The Wind That Shakes The Barley won the Palme d'Or.
We are delighted that The Killing of a Sacred Deer has been selected for competition at the 2017 Cannes Film Festival. The film features Irish actors Colin Farrell and Barry Keoghan, working with director Yorgos Lanthimos. It marks the return of Irish producers Element Pictures to competition in Cannes after the success of The Lobster, also directed by Yorgos Lanthimos and starring Colin Farrell in 2015. Congratulations to Ed Guiney and Andrew Lowe and all the team working on the film on the selection for competition.
James Hickey, IFB Chief Executive
The 70th Cannes Film Festival takes place from May 17th to 28th. It will open with Arnaud Desplechin's Ismael's Ghosts.
The Lineup:
Competition
Wonderstruck, Todd Haynes
Le Redoutable, Michel Hazanavicius
Geu-Hu (The Day After), Hong Sangsoo
Hikari (Radiance), Naomi Kawase
The Killing Of The Sacred Deer, Yorgos Lanthimos
A Gentle Creature, Sergei Loznitsa
Jupiter's Moon, Kornél Mundruczó
L'amant Double, François Ozon
You Were Never Really Here, Lynne Ramsay
Good Time, Benny Safdie & Josh Safdie
Loveless, Andrey Zvyagintsev
The Meyerowitz Stories, Noah Baumbach
Ismael's Ghosts, Arnaud Desplechin (opening film)
In The Fade, Fatih Akin
Okja, Bong Joon-Ho
120 Battements Par Minute, Robin Campillo
The Beguiled, Sofia Coppola
Rodin, Jacques Doillon
Out Of Competition
Blade of the Immortal, Takashi Miike
How to Talk to Girls at Parties, John Cameron Mitchell
Un Certain Regard
Barbara, Mathieu Amalric
La Novia del Desierto, Cecilia Atán, Valeria Pivato
Jeune Femme, Léonor Serraille
Lerd (Dregs), Mohammad Rasoulof
En Attendant Les Hirondelles (The Nature Of Time), Karim Moussaui
Anpo Suru Shinryakusha (Before We Vanish), Kurosawa Kiyoshi
Out, Gyorgy Kristof
Posoki (Directions), Stephan Komandarev
Western, Valeska Grisebach
Las Hijas De Abril (April's Daughter) by Michel Franco
Fortunata (Lucky) by Sergio Castellitto
L'atelier, Laurent Cantet
Aala Kaf Ifrit (Beauty and the Dogs), Kaouther Ben Hania
Tesnota (Closeness) by Kantemir Balagov
Midnight Screenings
AK-Nyeo (The Villainess), Jung Byung Gil
Bulhandang (The Merciless), Byun Sung-Hyun
Prayer Before Dawn, Jean Stephane Sauvaire
Special Screenings
Keul-Le-Eo-UI-Ka-Me-La (Clair's Camera), Hong Sangsoo
Top of the Lake: China Girl, Jane Campion & Ariel Kleiman
Come Swim, Kristen Stewart
24 Frames, Abbas Kiarostami
Twin Peaks, David Lynch
An Inconvenient Sequel, Ronni Cohen & Jon Shenk
12 Jours, Raymond Depardon
They, Anahita Ghazinizadeh
Promised Land, Eugene Jarecki
Napalm, Claude Lanzmann
Demons in Paradise, Jude Ratman
Sea Sorrow, Vanessa Redgrave