Yorgos Lanthimos' The Favourite won two prizes at the Venice Film Festival, winning the Silver Lion Grand Jury Prize and Volpi Cup for Best Actress for Olivia Colman's lead role in the film. The film is produced by Ed Guiney and executive produced by Andrew Lowe for Element Pictures.
The Golden Lion, Venice's top award, went to Alfonso Cuaron's Netflix-backed Roma, with legendary director Jacques Audiard winning the Silver Lion for Best Director for The Sisters Brothers. The Volpi Cup for Best Actor went to  Willem Dafoe for At Eternity's Gate. Ireland's Aisling Francoisi missed out on the Marcello Mastroianni Award for for Best New Young Actor or Actress, with that award going to her The Nightingale co-star Baykali Ganambarr. Jennifer Kent's latest also won a Special Jury Prize. Joel and Ethan Coen won Best Screenplay for The Ballad Of Buster Scruggs, which is also produced by Netflix.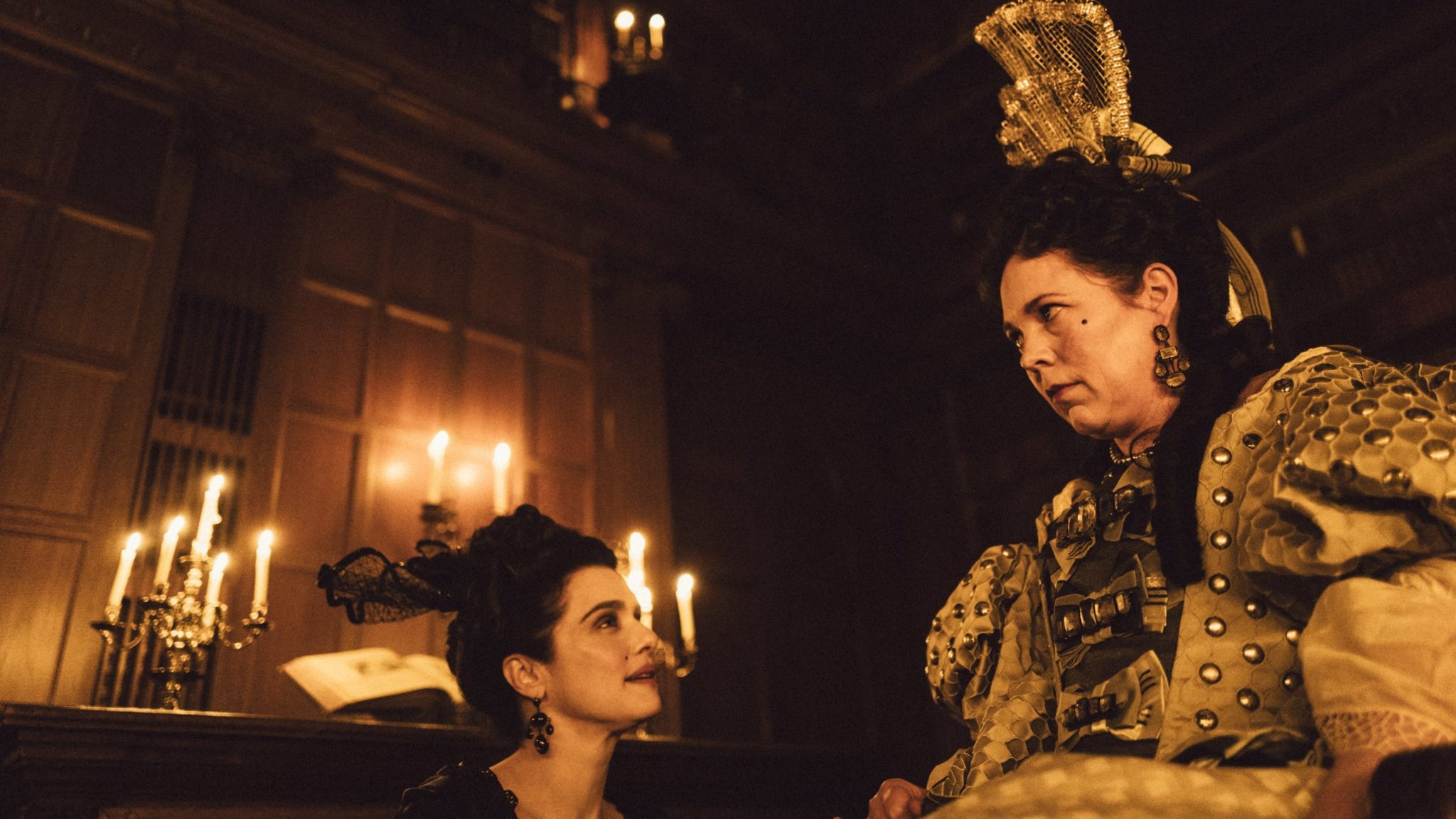 The Favourite stars Olivia Colman and Academy Award winners Rachel Weisz and Emma Stone and marks the third collaboration between Element Pictures and visionary director Lanthimos following award-winning films The Lobster and The Killing of a Sacred Deer.
Early 18th century.  England is at war with the French.  Nevertheless, duck racing and pineapple eating are thriving.  A frail Queen Anne (Olivia Colman) occupies the throne and her close friend Lady Sarah (Rachel Weisz) governs the country in her stead while tending to Anne's ill health and mercurial temper.  When a new servant Abigail (Emma Stone) arrives, her charm endears her to Sarah.  Sarah takes Abigail under her wing and Abigail sees a chance at return to her aristocratic roots.  As the politics of war become quite time consuming for Sarah, Abigail steps into the breach to fill in as the Queen's companion.  Their burgeoning friendship gives her a chance to fulfil her ambitions and she will not let woman, man, politics or rabbit stand in her way.
The Favourite is written by Deborah Davis and Tony McNamara. In addition to Element, other producers include Ceci Dempsey, Lee Magiday and Yorgos Lanthimos. The film is an Element Pictures/Scarlet Films production for Fox Searchlight, Film4 and Waypoint.
Fox Searchlight are releasing The Favourite worldwide with the US release scheduled for November 23rd. The film will hit Irish cinemas on January 1st.
All of the winners
Golden Lion
Roma, dir: Alfonso Cuaron
Grand Jury Prize
The Favourite, dir: Yorgos Lanthimos
Silver Lion, Best Director
Jacques Audiard, The Sisters Brothers
Volpi Cup, Best Actress
Olivia Colman, The Favourite
Volpi Cup, Best Actor
Willem Dafoe, At Eternity's Gate
Best Screenplay
Joel & Ethan Coen, The Ballad Of Buster Scruggs
Special Jury Prize
The Nightingale, dir: Jennifer Kent
Marcello Mastroianni Award for for Best New Young Actor or Actress
Baykali Ganambarr, The Nightingale
HORIZONS
Best Film
Manta Ray, dir: Phuttiphong Aroonpheng
Best Director
Ozen (The River), dir: Emir Baigazin
Special Jury Prize
Anons (The Announcement), dir: Mahmut Fazil Coskun
Best Actress
Natalya Kudryashova, The Man Who Surprised Everyone
Best Actor
Kais Nasif, Tel Aviv On Fire
Best Screenplay
Pema Tseden, Jinpa
Best Short Film
Kado, dir: Aditya Ahmad
Lion of the Future – "Luigi De Laurentiis" Venice Award for a Debut Film
The Day I Lost My Shadow, dir: Soudade Kaadan
VENICE VIRTUAL REALITY
Best VR
Spheres: Chorus Of The Cosmos, dir: Eliza McNitt
Best VR Experience
Buddy VR, dir: Chuck Chae
Best VR Story
L'Ile Des Morts, dir: Benjamin Nuel
VENICE CLASSICS
Best Documentary on Cinema
The Great Buster: A Celebration, dir: Peter Bogdanovich
Best Restoration
La Notte Di San Lorenzo, dirs: Paolo Vittorio Taviani