The Silk Road International Film Festival returns to Dublin for its fifth edition between March 8th and 12th. The festival will screen over 65 films, including ­an exclusive array of Asian, Arab, Persian, Middle Eastern, African, Mediterranean and European cinema, showcasing a rich diversity of features, documentaries, animations, short, student films and masterclasses. International special guest filmmakers and festival directors will attend from Iran, Lebanon, U.S., Japan, China, United Kingdom and Hungary.
The festival, founded by filmmakers Carla Mooney, Steinar Oli Jonsson & Delwyn Mooney, focuses on productions from regions once part of the historical network of the ancient trade routes of the great Silk Road spanning from Europe ­across to China and its mission is to incite fruitful collaborations at the intersection of cinema, arts and business.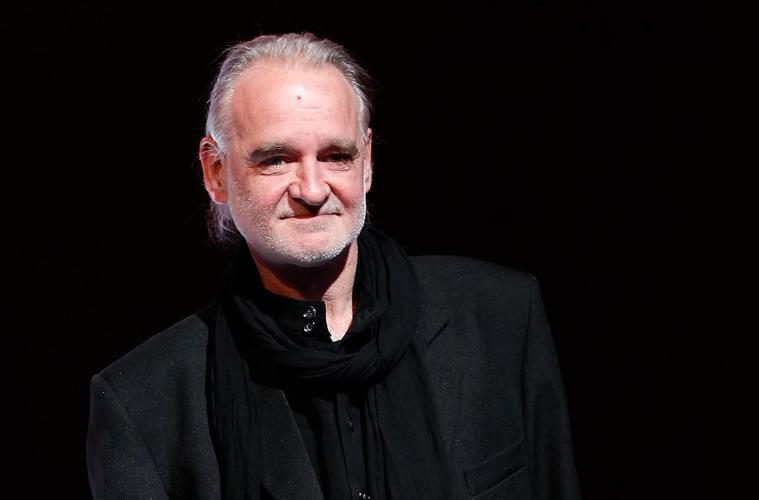 This year's special guest is Hungarian director BélaTarr who will be honoured at the Opening Ceremony, by receiving the 5th Silk Road International Film Festival "Honorary Lifetime Achievement Award". Previous recipients of this award have been three-time Oscar-winning cinematographer Vittorio Storaro (Apocalypse Now) and Iranian cinematographer Mahmoud Kalari (A Separation).
Considered to be one of the most important film directors of the past thirty years, Béla Tarr's body of work has been praised by Jim Jarmusch, Gus Van Sant and Martin Scorsese. Tarr will present the Director's Masterclass "Filmtarrorisme" in Trinity on Friday 10th March in association with Screen Training Ireland & Cardel Entertainment.
A Masterclass in Editing on Thursday 9th March will be presented by renowned editor Tony Kearns whose repertoire includes music videos for The Prodigy, Blur and The Chemical Brothers, TV commercials for Lynx, Peugeot and Diesel plus film work such as Let Us Pray, Citadel and Kelly and Victor. A Masterclass in Music Scoring with Singaporean Alex Oh, one of Singapore's most prolific and versatile film composers will present the Music Scoring Masterclass. Alex Oh has scored for more than 16 feature films in Singapore, Australia, China and the United States, with genres ranging from comedy, family-oriented drama, action films, horror.
All masterclasses will be held in Trinity College, with more info and tickets can be purchased here.
Feature film highlights include Russian feature film Sofichka by Director Kira Kovalenko which will screen in The Sugar Club Sunday Sunday 12th March and the Irish Premiere of Greek film Invisible by Dimitri Athanitis which will screen in The New Theatre Sunday 12th March. Documentaries include Irish Premieres of Valentina (Macedonia), The Landscape Within (Iran), Overruled (Iran), Nanny Culture (UAE) and Half Life In Fukushima (Japan).
Free screenings of short films include chilling Irish animation A Coat Made Dark directed by Jack O'Shea, with voiceovers including Antonia Campbell-Hughes. Also on the programme are shorts from Armenia, United Arab Emirates, Cyprus, China and Kosovo.
There is a great opportunity to see an eclectic mix of international and Irish student short films from far flung universities such as China Central Academy of Fine Arts, the Victorian College of the Arts in Australia , Lebanon, Singapore, California, France and the Netherlands and our own National Film School of Ireland.
This gives student filmmakers a platform to showcase their work internationally as part of the student filmmaking competition in association with Film Festivals Cinergy, a union of film festivals around the world, aiming to promote talents in filmmaking and to foster cross­-cultural collaboration. Irish film students have an opportunity to win a trip to Notre Dame University International Film Festival, Lebanon to screen their films in competition where flights & accommodation are part of the winning prize!
Main sponsors of Silk Road Film Festival 2017 are Turkish Airlines, RTE Supporting the Arts, Trinity College Dublin, Dublin City Council Arts Office, Silk Road ON DEMAND, Cardel Entertainment, Screen Training Ireland, Cardel Entertainment.