Four Irish films, A Bump Along the Way, Calm With Horses, Sea Fever, and Sweetness in the Belly, have been confirmed in official selection at the prestigious Toronto International Film Festival (TIFF) where it will have its international premiere.
A few weeks ago it was revealed that Lisa Barros-d'Sa and Glenn Leyburn's Ordinary Love and Małgorzata Szumowska's Irish-Belgian co-production The Other Lamb would world premiere at TIFF.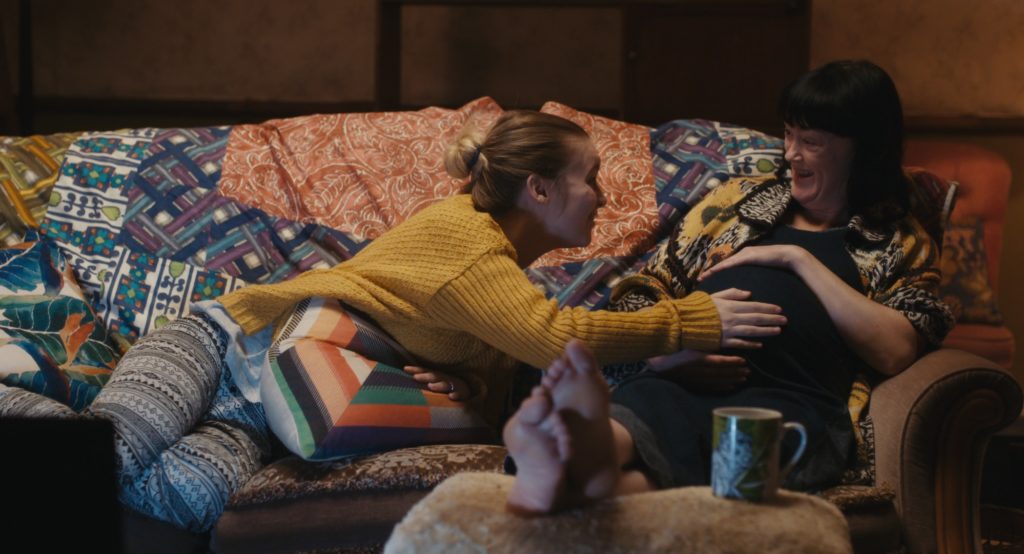 A Bump Along the Way, which is funded by Northern Ireland Screen and filmed entirely on location in Derry, is a heart-warming comedy led by an all-female team consisting of director Shelly Love, writer Tess McGowan, producer Louise Gallagher and executive producer Roma Downey.
A Bump Along the Way tells the story of fun-loving, 44-year-old single mum Pamela who becomes pregnant following a boozy one night-stand with a man half her age, much to the shame of her buttoned-up teenage daughter Allegra. As Pamela deals with her unexpected pregnancy and the growing pains of the disgruntled Allegra, the challenges they both face ultimately bring mother and daughter to a better understanding of themselves and each other.
Starring Bronagh Gallagher (Pulp Fiction, The Commitments) and Lola Petticrew (Come Home), A Bump Along the Way was developed through Northern Ireland Screen's New Talent Focus scheme and was funded by Northern Ireland Screen and Yellowmoon. Earlier this year the filmopened the Belfast Film Festival and screened to rave reviews at the Galway Film Fleadh where it took home the Best Irish First Feature Award and, Lola Petticrew picked up the Bingham Ray New Talent Award.
I couldn't be more delighted that A Bump Along The Way will have its International Premier at TIFF. It is such an honour to have our first feature film screen at such a prestigious festival. Our film is a love story about a mother and daughter, I hope it charms the socks off audiences with its heart felt moments and Derry wit.

Shelly Love, Director
I am absolutely thrilled that A Bump Along the Way has been selected for TIFF 2019. I have been overwhelmed by the warm response the film has received to date, and to have our first feature selected for such a prestigious festival is a huge honour. I'm looking forward to my first trip to Canada and cannot wait to screen for the audiences in Toronto.

Louise Gallagher, Producer
We could not be more proud of Shelly, Tess and Louise, having your debut feature film selected for one of the most prestigious film festivals in the world is no mean feat. We offer huge congratulations to all the cast and crew involved.

We couldn't ask for a better platform than Toronto International Film Festival to showcase our local talent. Audiences at the Festival are in for a real treat with two fabulous Northern Ireland films screening there this year.

Richard Williams, CEO – Northern Ireland Screen
Element Distribution has picked up rights to A Bump Along the Way in Ireland and UK and will release the film in theatres on 11th October.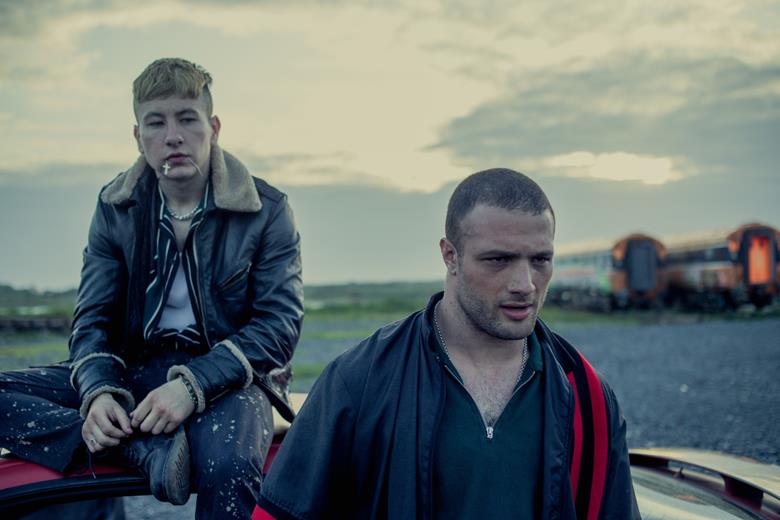 Set in rural Ireland, Calm With Horses follows ex-boxer Arm who has become the feared enforcer of the drug-dealing Devers family while trying to be a good father to his autistic five-year-old son. Torn between these two families, Arm is asked to kill for the first time, and his attempt to do the right thing endangers everyone he holds dear.
Irish stars Barry Keoghan (The Killing Of A Sacred Deer) and Niamh Algar (The Virtues) feature alongside English actor Cosmo Jarvis (Lady Macbeth).
Calm With Horses is based on a novella from the acclaimed collection of short stories Young Skins by Irish writer Colin Barrett from Mayo. The collection won The Guardian's first book award and the Frank O'Connor Short Story Prize. Writer Joe Murtagh has adapted the screenplay and has collaborated with Rowland since they studied together at the NFTS.
DMC Film, the production company founded by Michael Fassbender and Conor McCaughan, and producer Daniel Emmerson have developed the project with Film4 as Nick Rowland's feature directorial debut following Slap his BAFTA and BIFA-nominated short film.
Neasa Hardiman's Sea Fever, which is also written by Hardiman (Jessica Jones, Happy Valley), sees a marine biology student find herself isolated from her superstitious trawler crew as they struggle to overcome a deadly parasite in their water supply. Connie Nielsen plays the Captain, with Hermione Corfied (Star Wars: The Last Jedi) as the student. Ardalan Esmaili, Jack Hickey, Olwen Fouéré, and newcomer Elie Bouakaze also feature.
DoP on Sea Fever is Ruairí O'Brien, best known for Line of Duty, Humans, and The Fall. Brendan McCarthy and John McDonnell of Dublin-based Fantastic Films produce, with Belgium's Frakas Productions and Sweden's Bright Pictures. Epic Pictures Group executive produce and co-finance, with financial support also coming from Fís Éireann / Screen Ireland, the Broadcasting Authority of Ireland, Wallimage, and Film i Väst, as well as from the Creative Europe MEDIA programme.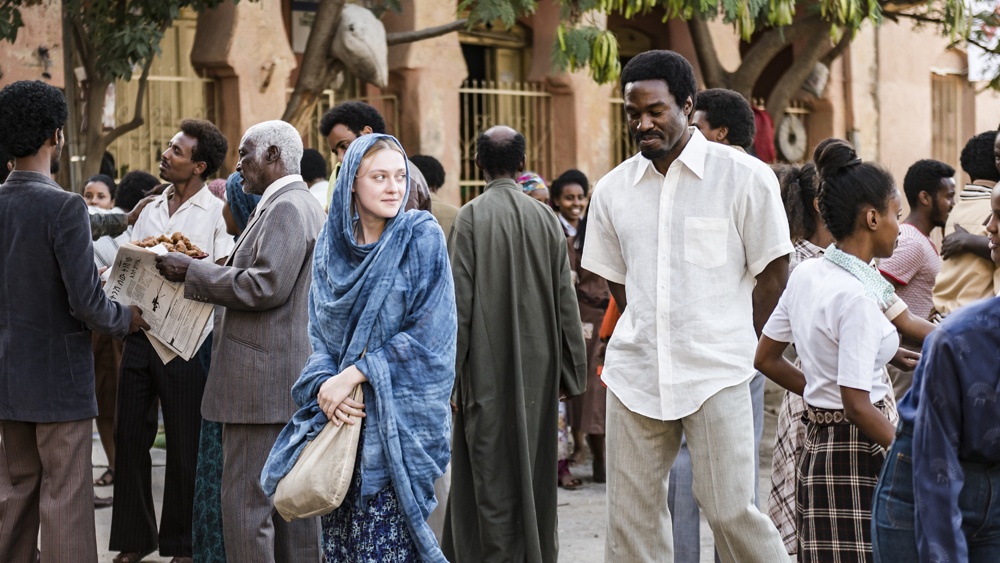 Zeresenay Berhane Mehari's refuge drama Sweetness In The Belly sees Dakota Fanning play Lilly Abdal, a woman caught between two worlds. Orphaned in Africa as a child, she escapes to England as a refugee, fleeing civil war. Lost in this cold new world, Lilly embraces the immigrant community in London, attempting to reunite people with their scattered families. But as her friend Amina discovers, Lilly's mission isn't purely selfless: A passionate lost love affair is revealed between Lilly and Aziz, an idealistic doctor. But can Lilly let go of the past?
The film is produced by Alan Moloney and Susan Mullen for Parallel Films, who previously worked with Dakota's sister, Elle, on Mary Shelley, and Jennifer Kawaja and Julia Sereny for Sienna Films. Mehret Mandefro,Adrian Sturges, Laura Bickford, and Fiona Druckenmiller are executive producers. The film is backed by Fís Éireann/Screen Ireland, Telefilm Canada, the Ontario Media Development Corporation, and Eurimages.
Laura Phillips adapted the script from Camilla Gibb's novel of the same name. Tim Fleming is DoP, with Paki Smith as Production Designer, Lorna Marie Mugan as Costume Designer, and Susan Maggi as Editor. Casting is by Daniel Hubbard.
I would like to congratulate each of the filmmakers and creative teams behind Calm With Horses, Sea Fever, Sweetness in the Belly and The Other Lamb on their selection for the 44th Toronto International Film Festival. TIFF provides an incredible launch platform for these stories to connect with global audiences and to reflect the depth and diversity of Irish creative talent and storytelling on screen.

Désirée Finnegan, Chief Executive – Fís Éireann/Screen Ireland
The 2019 Toronto International Film Festival runs from 5th to 15th September.