Fresh of the news that Rebecca Daly's Mammal is to play Rotterdam and Gothenburg comes word of its selection for another prestigious film festival. This time the Rachel Griffiths and Barry Keoghan starring drama is off to California, to play at the Santa Barbara International Film Festival.  It is joined at the festival by Paddy Breathnach's Oscar-shortlisted Viva.
Mammal, which co-stars Michael McElhatton (Game of Thrones) and Johnny Ward (Love/Hate) is the compelling story of a woman (Griffiths) who has lost her son and develops an unorthodox relationship with a homeless youth (Keoghan).  Their tentative trust is threatened by his involvement with a violent gang and the escalation of her ex-husband's (McElhatton) grieving rage.
Directed by Rebecca Daly and written by Daly and Glenn Montgomery, Mammal was selected as part of the first Berlinale Residency, a programme organised by the Berlin International Film Festival to support writer/directors develop their new projects.  Daly's debut feature The Other Side of Sleep premiered at the prestigious Cannes Film Festival Directors Fortnight. The film will world premiere at the iconic Sundance Film Festival towards the end of the month.
Mammal was produced by Macdara Kelleher and Conor Barry for Fastnet Films (Strangerland, Kisses, What If) and was funded by the Irish Film Board (IFB), Luxembourg Film Fund, BAI, TV3 and the Netherlands Film Fund.  Picture Tree are the films sales agent.  Wildcard Distribution will be releasing the film in Irish cinemas later this year.
Fastnet Films are also co-producers on another film selected for the festival, Academy Award winner Mike van Diem's Dutch comedy The Surprise. The film is a screwball comedy about an eccentric multimillionaire who signs an agreement to have his life terminated, only to fall for a woman who has done the same.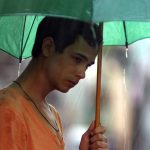 Viva tells the story of Jesus, a young gay man, who discovers that the only time he is free from life's struggles is when he is on stage transformed into Viva, his beautiful alter ego that bares her soul on stage. His dream, however, is crushed with the arrival of his father Angel, whose standards of masculinity are derived from a world of boxing and incarceration. Their opposing expectations, further aggravated by their financial instability, create constant conflict both within themselves and each other as both men struggle to understand one another and become a family again.
Written by Irish actor and screenwriter Mark O'Halloran (Adam & Paul) and produced by Rob Walpole and Rebecca O'Flanagan for Treasure Entertainment (The Stag), Viva stars Cuban actors Jorge Perugorría (Strawberries and Chocolate), Luis Alberto García and Héctor Medina.
Viva will also play at the Sundance Film Festival, before returning home to close the 2016 Audi Dublin International Film Festival on February 28th.
A number of animated short films, including Suzanne Williams' Terrain, Patrick O'Callaghan's 1916, Matthew Darragh's Ode to Love, Alan Holly's Coda, Conor Whelan's Snowfall, Maurice Joyce's Violet, Julien Regnard's  Somewhere Done the Line, Emily Lynch's Sour Puss, Aidan McAteer's Deadly, Jessica Patterson's Did You Hear About Her Dad?, Jack O'Shea's A Coat Made Dark, Elif Boyacioglu's The Teacup,  and Julie Rush, Gavin Fullerton, and Helga Kristjana Bjarnadóttir's Wounded, will play as part of a presentation of Ireland's top animators at the Santa Barbara International Film Festival. The presentation is made in conjunction with the Dingle International Film Festival and will bring a showcase of Irish Animation to the West Coast of America. The selection of animation films by Maurice Galway, Director Dingle IFF, includes some of the top names in animation here in Ireland today whilst also giving a nod to up and coming talent.
Last month it was announced that Room star Brie Larson and Brooklyn star Saoirse Ronan would be honoured at the festival with Outstanding Performer of the Year Awards.
The Santa Barbara International International Film Festival tries to shines a light on independent and ethnic film-makers. The 31st edition takes place from February 3rd to 13th, 2016.