Coinciding nicely with the week of St. Patrick's Day Michael Flatley is bringing his award-winning dance show Lord of the Dance to a cinema near you. And all in mind-blowing, toe-tapping 3D.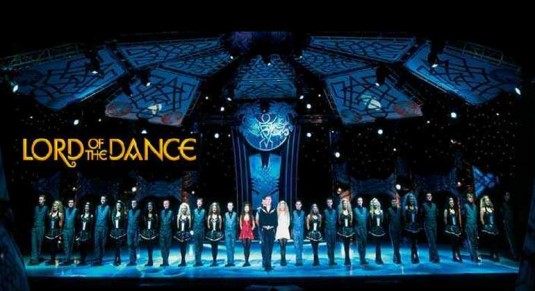 Filmed over five nights, in both Dublin and London, and using twenty alternating 3D camera angles this promises to give fans, and new-comers, a truly unique chance to get up close and personal with the action. Go on you know you want to!
For those who are unfamiliar with Lord of the Dance, and shame on you if there are, it's a classic tale of Good versus Evil, based on Irish folklore and expressed through the universal language of dance. It's been on the go for 15 years and has been seen by more than sixty million people in sixty different countries. Not your average local hoolie this one.
Lord of the Dance 3D hoofs into cinemas for one week only on March 11th.