From the team that assembled The LEGO® Movie brings you The LEGO® Batman Movie, the hilarious new big-screen LEGO adventure, and the no.1 film to see this mid-term break. Warner Bros. Pictures and Scannain want to give you a chance to win some Awesome books!
In the irreverent spirit of fun that made The LEGO Movie a worldwide phenomenon, the self-described leading man of that ensemble – LEGO Batman – stars in his own big-screen adventure.  But there are big changes brewing in Gotham, and if he wants to save the city from The Joker's hostile takeover, Batman may have to drop the lone vigilante thing, try to work with others and maybe, just maybe, learn to lighten up.
Will Arnett reprises his starring role from The LEGO Movie as the voice of LEGO Batman, aka Bruce Wayne.  Zach Galifianakis (Muppets Most Wanted, Hangover trilogy) stars as The Joker; Michael Cera (Arrested Development) as the orphan Dick Grayson; Rosario Dawson (Daredevil) as Barbara Gordon; and Ralph Fiennes (Harry Potter) as Alfred.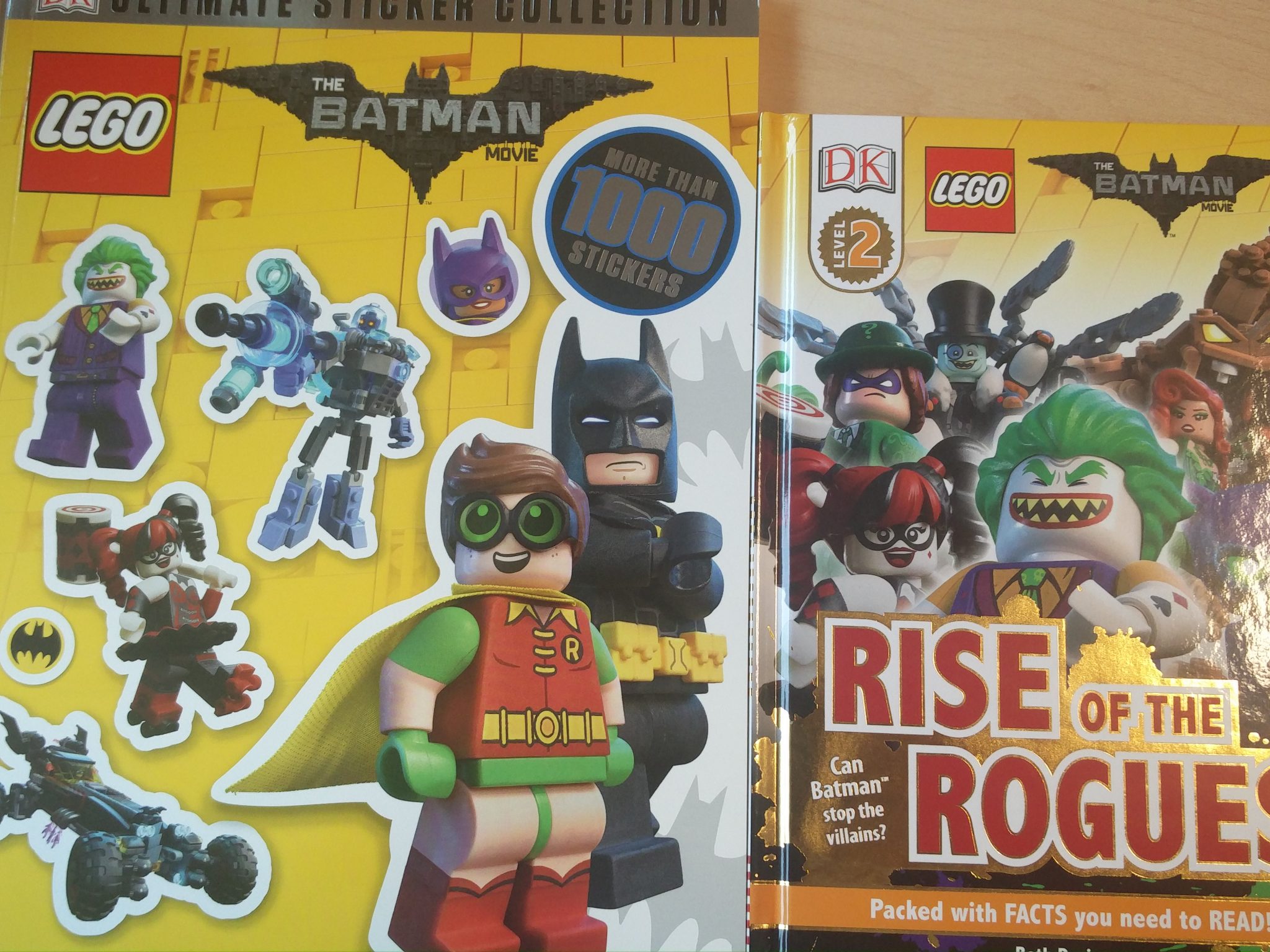 The LEGO Batman Movie will be directed by Chris McKay, and produced by Dan Lin, Phil Lord, Christopher Miller, and Roy Lee, who worked together on The LEGO Movie.  The screenplay is by Seth Grahame-Smith and Chris McKenna & Erik Sommers and Jared Stern & John Whittington, story by Seth Grahame-Smith, based on LEGO Construction Toys and based on characters from DC Entertainment.  Batman was created by Bob Kane with Bill Finger; Superman was created by Jerry Siegel and Joe Shuster.  Jill Wilfert, Matthew Ashton, Will Allegra and Brad Lewis serve as executive producers.
The new film's production designer is Grant Freckelton, returning from The LEGO Movie.  Also returning is The LEGO Movie editor David Burrows, along with editors Matt Villa, and John Venzon.  The music is composed by Lorne Balfe.
[contact-form][contact-field label='Q) In The LEGO Batman Movie, this Canadian-American actor and comedian is the voice of Batman, aka Bruce Wayne. He is known for his television appearances in Arrested Development and 30 Rock, and for voicing roles in the feature animated hits Despicable Me, Ratatouille and Monsters vs. Aliens. Name this actor.' type='radio' required='1′ options='A) Will Arnett,B) William Shatener,C) Will Young'/][contact-field label='Name' type='name' required='1'/][contact-field label='Email' type='email' required='1'/][contact-field label='Address' type='textarea' required='1'/][/contact-form]
Follow on the web, Twitter, Facebook, and Instagram.
The LEGO® Batman Movie is in cinemas now.