With Star Trek Into Darkness warping into Irish cinemas today it's a apt time to reflect on the career of the genius that is JJ. Abrams.
Jeffrey Jacob "J.J." Abrams is an award-winning American film and television producer, screenwriter, director, actor, and composer. He is well known for his work in the genres of action, drama and science-fiction. His first job in the movie business started when he was 16 when he wrote music for Don Dohler's film Nightbeast, and he's certainly come a long way since, now internationally recognised as one of the most influential figures in the film industry.
It all began on TV with Felicity, the story of a young girl who leaves high-school for the scary world of college and follows her adventures with love, loss and education. Abrams collaborated with his good friend Matt Reeves under the watchful eyes of producers Brian Grazer and Ron Howard, on the show which ran for four season on the WB Network. He also composed its opening theme music.
Following this initial success Abrams teamed up with Bryan Burk to form Bad Robot in 2001. Here he was instrumental in creating Alias, which follows Jennifer Garner as Sydney Bristow, a CIA operative who is forced to assume multiple aliases in order to perform her covert mission. Running for 5 seasons the show is a hallmark in duplicitous tales and femine-enpowered ass-kicking. Again the multi-talented Abrams gave us the theme music as well as directing 3 of the episodes.
Then came the show that would make him a star. Lost was created by Jeffrey Lieber, J.J. Abrams and Damon Lindelof, who share story-writing credits for the pilot episode, which Abrams directed. Lost tells the story of the survivors of a plane crash who are stranded together on a remote island which turns out to be a dangerous new world with mysterious goings on and unexplainable occurrences. Although the series was a massive risk at the time, it paid off and is widely recognised as one of the best television series of all time (despite that ending!). Once again Abrams also composed the opening theme music for Lost .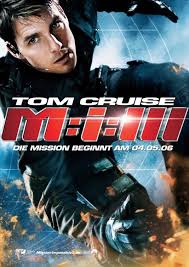 Abrams first foray into feature film directing saw him team up with mega-star Tom Cruise, for Mission Impossible III. Although Cruise served as producer on the film it is very much an Abrams movie. He brought his unique blend of action and drama to the billion-dollar franchise, with Tom Cruise returning as Special Agent Ethan Hunt, who faces the mission of his life and a new villain, a dangerous and sadistic arms dealer who is determined to bring down the IMF.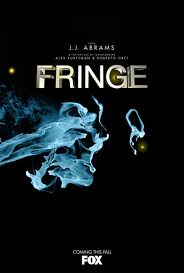 Venturing back to TV with Fringe Abrams co-created, executive produced, composed and wrote much of this science fiction series. The story centres on female FBI agent Olivia Dunham and her relationship with an institutionalized scientist who she works with in order to rationalize a brewing storm of unexplained phenomena. Fringe was five seasons of inventive, emotional sci-fi goodness, bolstered by fine performances from its cast. The series received an impressive 45 award nominations and won 11 awards.
Meanwhile Hollywood was keen to get J.J. back in the directors chair. Enter Star Trek, his first foray into resurrecting the classic science fiction franchise created by Gene Roddenberry.  Taken from the first television series, Star Trek introduced us to James T. Kirk, a sharp but aimless young man who's encouraged by Starfleet captain Christopher Pike, to enlist and make a difference. Kirk, Vulcan Officer Spock, and the young crew of the new USS Enterprise; with guidance from Spock's future self; embarked on a mission to prevent the one responsible for the death of Kirk's mother, the future Romulan known as Nero, from destroying the Federation in a mad quest for vengeance.
His next film would see Abrams team up with childhood hero Steven Spielberg to bring us Super 8, a science fiction-thriller-horror film which harked back to the 1980s Amblin classic that Spielberg made his career on.  Abrams tells a story during the summer of 1979 about a group of friends in a small Ohio town who witness a catastrophic train crash while making a movie and soon suspect that it was not an accident. They investigate subsequent unexplained events in their small town but they discover things more terrifying than any of them could have imagined. Super 8 was a commercial success and praised by critics. Abrams won 'the Academy of Science Fiction, Fantasy & Horror Films award' for best director.
Which brings us neatly up to his latest release, the sequel to 2009's Star Trek, the boldly named Star Trek Into Darkness. We gave this newest outing 4.5 stars. Star Trek Into Darkness is available at cinemas near you now!
[yframe url='http://www.youtube.com/watch?v=jJMYAJ3_0uw']