There is no denying the fantastic creative boom in Irish film-making in recent years. It's only February and  2016 is shaping up to be a very exciting year for Irish cinema. At the Oscars, Room and Brooklyn are nominated for Best Picture and Saoirse Ronan and Michael Fassbender have Best Actor nominations.
Smaller budget Irish films are still getting a piece of the action, Terry McMahon's acclaimed Patrick's Day has won numerous awards, including an IFTA in 2014 and it will get distributed in the US in March.
Just back from its Sundance premiere( with a Grand Jury Prize nomination!) , Rebecca Daly's second feature, Mammal, had its Irish premiere in the Lighthouse on Wednesday night as part of the Audio Dublin International Film Festival. Her first feature, the exquisite looking The Other Side of Sleep,was nominated at Cannes in 2011.
Mammal stars Rachel Griffith ( Six Feet Under, Muriel's Wedding) as a lonely woman who embarks on an unorthodox relationship with a much younger man played by Barry Keoghan( Love,Hate, '71, Norfolk) following the death of her son.
Scannain was delighted to have an opportunity to chat to both the director Rebecca Daly and rising star Barry Keoghan on the red carpet just before the screening.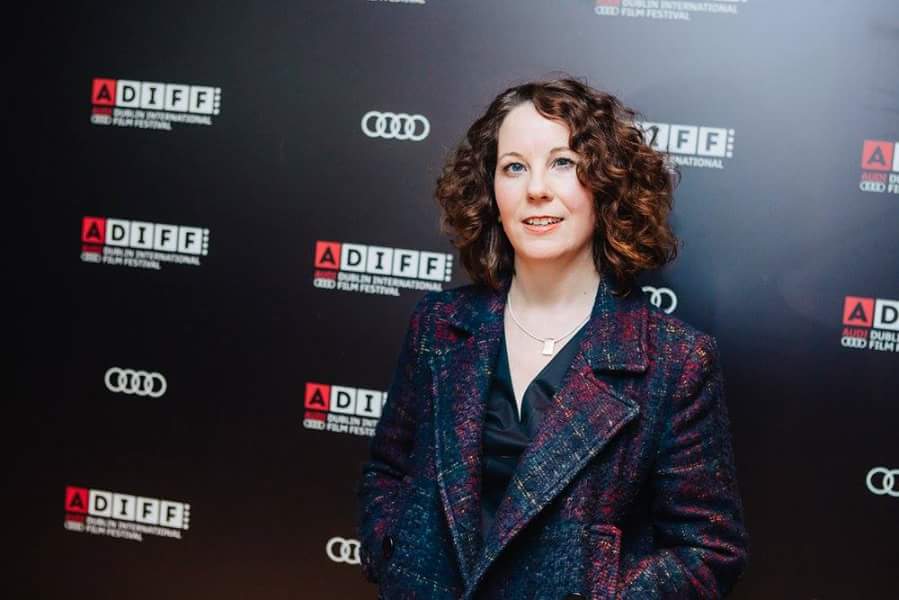 Rebecca Daly:
The Other Side of Sleep is quite a dreamlike experimental film, is there a shift with Mammal towards a more approachable and accessible style?
A lot of that is to do with where I see the genre of the film being, in so much as it can be a genre film. So I would say that The Other Side of Sleep was a mystery film, it was a film about sleep-walking and so all of those things influence the form of the film whereas Mammal is essentially a love story and so then I think it naturally follows a different form.
With regard to co-production in Luxembourg, obviously that was finance-driven but was there any reason for Luxembourg in particular?
It starts with finance because Luxembourg Film Fund, they contributed a lot to the film so it does start with that but actually we found really fantastic crew there and we shot half of the film there so I was a little bit concerned. Would we find locations that would match, that would work for Dublin? But actually we did you know, mainly using interiors but also using some specialist locations. I think you will be really looking to see where Luxembourg is! So I think we succeeded. Initially I was a little bit nervous about that but we had a fantastic location scout there and it all worked really well, it was great.
Can I ask you about your cinematic influences?
Oh there are loads of people I love but I don't know if they are influences. People whose work I love? I love Lynn Ramsay, I also love Michel Haneke's work. One of my favourite films is In the Mood for Love. I love Uncle Boonmee Who Can Recall His Past Lives, Thai movies!
So any idea what's coming next for you either in terms of genre or style?
Well myself and Glenn have just finished writing a film which is being financed at the moment. It's called Good Favour and it's about a Christian community living in the woods in Germany, very remote small community. It's a mystery film but it's also about faith and belief and all sorts!
Barry Keoghan:
Congratulations on being named "Star of Tomorrow" by Screen International! So how did you feel about that?
Ah yeh, I was chuffed. It was great. And just the Irish thing… I think it was Sam Keeley was in it last year as well.
Tell me a little bit about get this particular part, is it a change for you compared to other roles you've done? Particularly in terms of the nature of the relationship with Rachel Griffiths character?
Yeah, I mean that was a tough part but Rachel was a pro and she made it as simple as it could be. We had a laugh on set.  She looks after her young actors. Myself, Rebecca and Rachel, we click easy, we knew what we wanted on set. We didn't keep it rehearsed, you know, we kept it fresh.
And the future, what are you thinking about role-wise, what's next for you?
Yeh, well I've signed with WME and Management 360, the guys that rep Brie Larson and I've a thing called I Wanna Be Like You, an English film about an autistic boy and I've got a fair bit coming out.
Best of luck with everything Barry and im really looking forward to seeing the film!
No problem thanks and I hope you enjoy it!
Mammal will be released by Wildcard Distribution later this year.