Lisa Barros D'Sa and Glenn Leyburn's Northern Irish feature Ordinary Love and Małgorzata Szumowska's Irish-Belgian co-production The Other Lamb will premiere at the prestigious Toronto International Film Festival this September. Irish director John Crowley's The Goldfinch will also make its debut.
Filmed entirely on location in Northern Ireland with funding from Northern Ireland Screen Ordinary Love will be presented at a gala screening on Sunday 8th September. Academy Award nominees Lesley Manville (Phantom Thread) and Liam Neeson (Schindler's List) star as an everyday couple with an extraordinary love, who must find the humour and grace to face a year of adversity.
Ordinary Love is the third feature from the directing duo following the critically acclaimed Good Vibrations (2012) and Cherrybomb (2009). The film was previously called Normal People and has been retitled.
Joan (Manville) and Tom (Neeson) have been married for many years. There is an ease to their relationship which only comes from spending a lifetime together and a depth of love which expresses itself through tenderness and humour in equal part. When Joan is unexpectedly diagnosed with breast cancer, the course of her treatment shines a light on their relationship as they are faced with the challenges that lie ahead and the prospect of what might happen if something were to happen to Joan. Ordinary Love is a story about love, survival and the epic questions life throws at each and every one of us.
We are thrilled and honoured to be premiering Ordinary Love with a Gala Screening at TIFF. Our film is a celebration of love, its beauty and pain, its small moments and great challenges. We look forward so much to sharing it with an audience for the first time at this wonderful festival.

Lisa Barros D'Sa and Glenn Leyburn, Directors
Ordinary Love was written by award-winning Irish playwright, Owen McCafferty. It is a Canderblinks Films and Out of Orbit production, produced by the BAFTA award-winner and BFI Vision Awardee, Brian J. Falconer for Out of Orbit, David Holmes for Canderblinks Films and Piers Tempest for Tempo Productions.
Today's news is incredible! For Ordinary Love to have a Gala World Premier at TIFF 2019 is really as good as it gets.

Brian J. Falconer, Producer
We are thrilled to hear that Ordinary Love will premiere at one of the most important film festivals in the world, and we offer our huge congratulations to Lisa, Glenn, Owen, Brian, David and everyone involved. Being selected for a gala screening at Toronto is real testament to the world-class talent working in the industry here in Northern Ireland. Ordinary Love tells a beautiful story of love and survival that we can all relate to, the audience at Toronto is in for a real treat.

Richard Williams, Chief Executive – Northern Ireland Screen
Ordinary Love has been financed by the BFI, awarding National Lottery funding and Northern Ireland Screen in association with Head Gear Films, Metrol Technology and Kreo Films. Bankside Films is handling international sales.
Executive producers are Natascha Wharton for the BFI, Stephen Kelliher for Bankside Films, Jo Bamford for Tempo Productions, Phil Hunt and Compton Ross for Head Gear Films/Metrol Technology and Mark Huffam.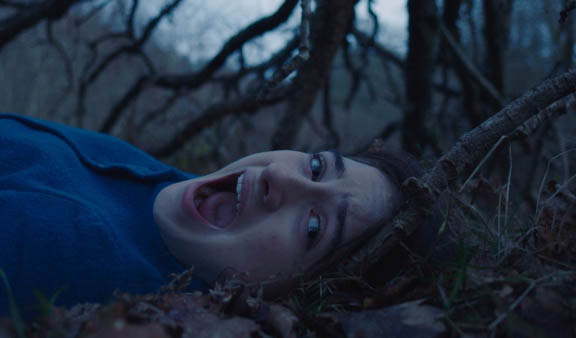 The Other Lamb is a haunting tale that follows a young woman, raised in a repressive cult led by a charismatic patriarch, who grows skeptical of his leadership after a supernatural event and begins to challenge his teachings.
Raffey Cassidy (Vox Lux), Michiel Huisman (The Haunting Of Hill House) and Irish actor Denise Gough (Colette) star in the lead roles.
The Other Lamb is the first English-language feature of Polish Silver Bear-winning director Szumowska, who is best known for The Body and Mug. The script, by Australian screenwriter Catherine S McMullen, was selected for the 2017 Black List.
Aoife O'Sullivan and Tristan Orpen Lynch of Irish production company Subotica produce with Academy Award-nominated producer David Lancaster and Stephanie Wilcox of U.S.-based Rumble Films, in association with Marie Gade Denessen of Denmark's Zentropa, and in co-production with Belgium's Umedia. Executive producers are Julia Godzinskaya and Will Norton of Rooks Nest Entertainment, Jon Shiffman and Andrew Schwartzberg of Rumble Films, and Adrian Politowski of Umedia The film is supported by Screen Ireland.
Toronto International Film Festival runs from 5-15 September.