Three Irish films will have their world premieres at the prestigious Telluride Film Festival. Paddy Breathnach's Viva, Lenny Abrahamson's Room, and Ken Wardrop's feature documentary, Mom and Me will show for the Colorado audiences. All three were supported by Bord Scannán na hÉireann/the Irish Film Board.
The Telluride Film Festival is unique in that it does not announce the programme until the day before the Festival commences. Irish films which have debuted at Telluride have included Gerard Barrett's Pilgrim Hill in 2012 and Lance Daly's Kisses in 2008.
Paddy Breathnach's Viva, which was primarily filmed in Cuba with some Irish shooting, is the story of Jesus, a young man growing up in Havana, who works as a hair and make-up artist for drag acts. His secret desire is to perform on stage, but he must choose between pursuing his dream and reconnecting with his father, who is newly released from prison.
Héctor Medina stars in the lead, alongside writer Mark O' Halloran (Adam and Paul), as well as Jorge Perugorría (Strawberries and Chocolate) and Luis Alberto García (Che). Cathal Watters (One Million Dubliners) is Director of Photography on the film, while Production Designer Paki Smith reunites with Breathnach, having previously worked together on Man About Dog. Rebecca O'Flanagan and Robert Walpole produce for Treasure Entertainment, with funding from Bord Scannán na hÉireann/the Irish Film Board, Windmill Lane Pictures, RTÉ, and Treasure Entertainment.
For Lenny Abrahamson's eagerly awaited Room, Emma O'Donoghue is adapting the story from her own best-selling novel, which is told from the perspective of a five-year-old boy, Jack, who is being held captive in a small room along with his mother. To him the room is his world, but his mother knows different having been held there for 7 years.
The film stars Brie Larson (Short Term 12, The Spectacular Now), Jacob Tremblay (The Smurfs 2, Somnia), Joan Allen (The Bourne Supremacy, Nixon) and William H. Macy (Shameless, Magnolia). Also joining the cast are Sean Bridgers (Rectify), Tom McCamus (The Samaritan) and Megan Park (What If). Room is an Element Pictures and No Trace Camping production, in association with Telefilm Canada, Film4, and the Irish Film Board.
Room was filmed at Pinewood Studios London and on location in Toronto, and was post produced at Screen Scene in Dublin. The creative team includes director of photography Danny Cohen (The King's Speech), production designer Ethan Tobman (That Awkward Moment), costume designer Lea Carlson (Take This Waltz), and Abrahamson's regular collaborators, editor Nathan Nugent (Frank) and composer Stephen Rennicks (Frank, What Richard Did).
[quote title="Lenny Abrahamson – Room, Director"]Adam & Paul was in Telluride and I've been wanting to get back there ever since. It's a unique festival – there's really nothing else like it anywhere else – there's no market, no hierarchy of industry and audience, just films and people who love films. I'm delighted to be launching Room there. It's a real honour.[/quote]
[quote title="Ed Guiney – Room, Producer"]The eyes of the movie world will be on Telluride this weekend and we will be there alongside the most hotly anticipated films of the year. Lenny, Emma and our wonderful cast and crew have made an amazing film. There is no better place to launch it.[/quote]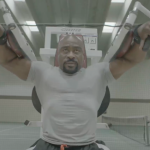 Directed by Ken Wardrop (His & Hers) and produced by Venom, Mom and Me is a creative documentary that delicately challenges the familiar love story shared between a son and his mother. It is a story that reveals comedy in the everyday and misery on some other days.
Mom and Me is the second feature documentary from Irish filmmaker Ken Wardrop. His debut film His & Hers was both a critical and box office success in Ireland. The film had its World Premiere at the Sundance Film Festival, where it received the World Cinematography Award. His short documentaries have garnered awards across the world including a European Film Academy award for his documentary Undressing My Mother.
[quote="James Hickey – Irish Film Board, CEO"]It's wonderful to see three new Irish feature films premiere at such a revered and exclusive international festival as Telluride.  Some of the world's most renowned films make their debut there every year. It is a tremendous honour to have Irish cinema represented at Telluride once again and congratulations to the teams involved.[/quote]
The Telluride Film Festival 2015 takes place from September 4th – 7th in Telluride, Colorado. See http://telluridefilmfestival.org/ for more details.