Northern Irish filmmaker Sean Murray's new feature documentary Unquiet Graves: The Story of the Glenanne Gang will have its pre-release premiere in Belfast on February 21st at the Moviehouse, Dublin Road.
The film tells of the shocking plot to attack primary school during Troubles. A former RUC officer has claimed that British intelligence was behind a plot to attack a Roman Catholic primary school at the height of the troubles. The claim, made by former RUC officer and self-confessed member of the Glenanne gang John Weir is detailed in the feature length documentary.
In the chilling scene, Weir describes plans for loyalist paramilitaries to attack a primary school in retaliation for the Kingsmill massacre. Weir tells the filmmakers that the source of the plan was in fact British military intelligence hoping to cause the situation in Northern Ireland to "spiral out of control". The attack was not carried out in the end as members of the UVF refused to carry out the attack on the school in Belleeks (in County Armagh).
The film, directed by documentarian Sean Murray and narrated by Oscar-nominated actor Stephen Rea, tells the story of the Glenanne Gang, the group of killers who rampaged through Counties Tyrone and Armagh and across into the Irish Republic in a campaign that lasted from July 1972 to the end of 1978.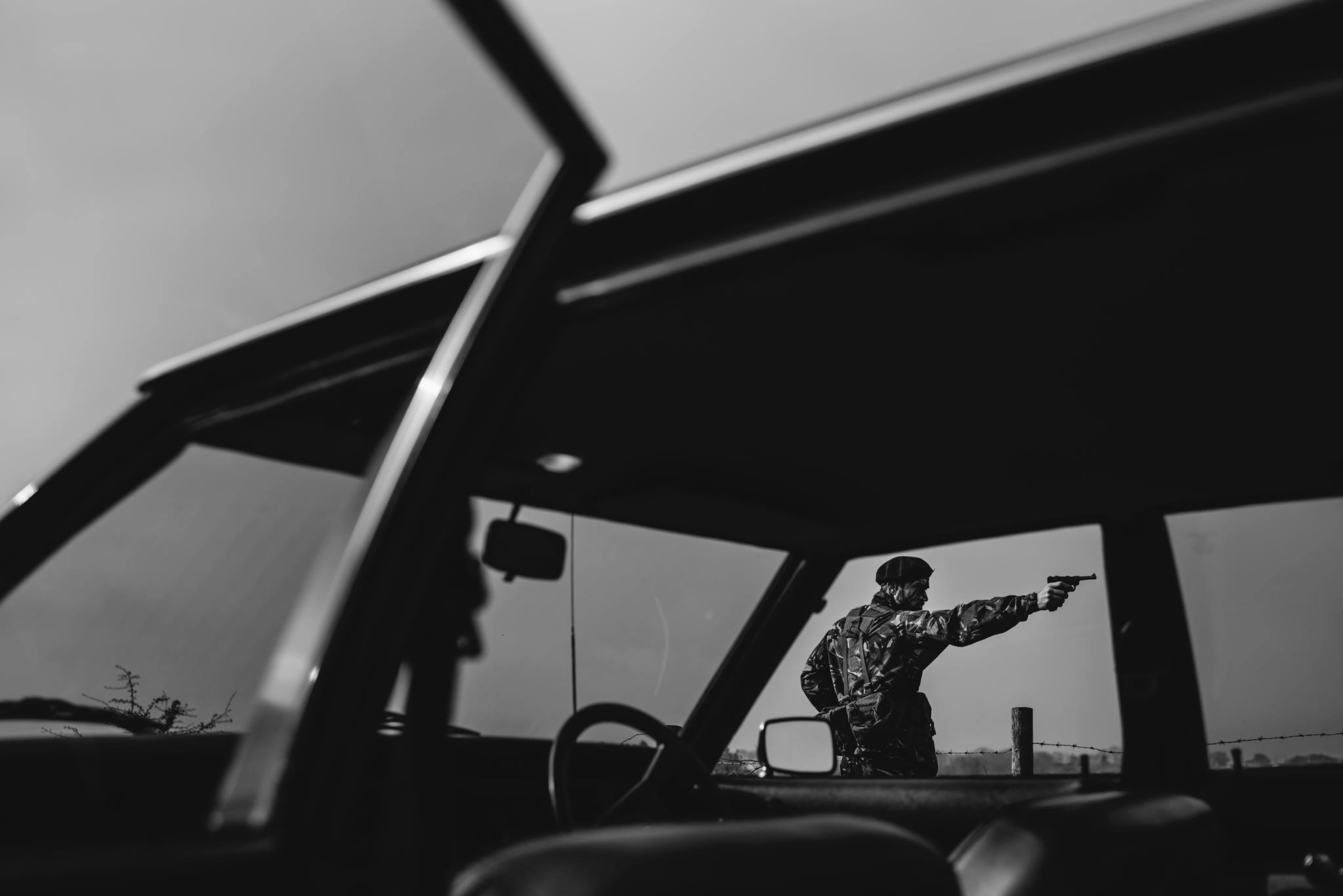 The Glenanne gang included members of the RUC and the UDR and carried out most of its fatal attacks in an area which is now known as the 'murder triangle'. Through interviews with the families of victims and those directly impacted, Murray tells the shocking story of the active role of the "significant number" of state security forces in the murder of innocent civilians including the Dublin and Monaghan bombings.
The film also includes a harrowing account from Margaret Campbell, the widow of Pat Campbell, who was gunned down at his home in 1973. Mrs Campbell recounts how she was brought by members of the RUC to a police station where she was asked to identify her husband's murderer, by placing her hand on him in an identity line-up. Mrs Campbell alleged that her one of her husband's murderers was Robin Jackson, a former UDR soldier thought to have been behind some of the worst atrocities of the Troubles. In 2014, Mrs Campbell brought court proceedings against the Chief Constable and the Ministry of Defence alleging that state security forces had protected her husband's murderers.
The UDR has been identified as the single largest source of modern weapons flowing to the loyalist paramilitaries during the Troubles. One gun, stolen from the UDR and used by the Glenanne Gang, has been directly linked to the murder of eleven people.
Unquiet Graves: The Story of the Glenanne Gang has its Belfast premiere this Thursday prior to its release across Northern Ireland with plans for an international release later this year.
This documentary is the result of four years of work and it's an attempt to give those people who have been victims of collusion between the state and loyalist paramilitaries the opportunity to tell their story. Unfortunately, we couldn't tell the story of every single one of the more than 120 people murdered by the Glenanne gang, but what I've tried to do is illustrate how this was clearly not a case of 'a few bad apples'.

By far, the most chilling part of creating this documentary was speaking to John Weir in South Africa. As a former member of the RUC who admitted to being in the Glenanne gang, his claim that the British military intelligence tried to arrange for loyalist paramilitaries to attack a primary school is shocking. Collusion has left a dark and terrible stain on the North of Ireland, the pain that's been caused to thousands of people here is incredible. If there is ever going to be a healing process on this island, if we're ever going to move forward in reconciliation, people need to be able to tell their stories, but more importantly we need truth from the state about their role in the conflict.

The foregrounding of the personal cost to the horrors of our past offers an empowering voice to victims, one that holds no political authority but can be seen as both redressing the past for some and rebalancing a new historical understanding of the conflict.
Sean Murray, Director