Paramount Pictures have sent over an exclusive new clip for Captain America: The First Avenger, which opens in Irish cinemas tomorrow. In this clip you get to see a close-up of the patriotic super-soldier in action.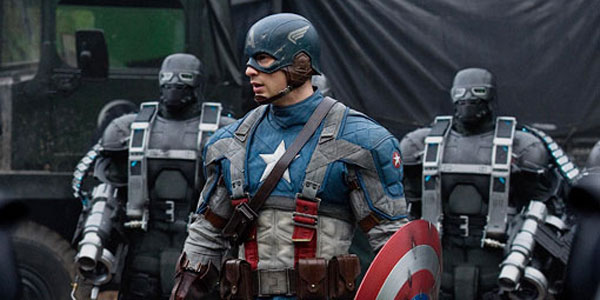 Set in the midst of World War II the film follows Steve Rogers, a young man whose physical weaknesses deem him unfit to enlist in the U.S. Army. He instead volunteers to be part of Project: Rebirth, a secret military operation that genetically alters his body and turns him into a super-soldier dubbed Captain America.With the help of trusty side-kick Bucky Barnes he is soon stomping Nazis and facing off against Hitler's head of advanced weaponry, the Red Skull.
Evans stars as the all-American hero, with Hugo Weaving as the Red Skull, Sebastian Shaw as Bucky and Hayley Atwell as love interest Carter. The film also includes Tommy Lee Jones, Dominic Cooper, and Stanley Tucci.
Captain America: The First Avenger will be released July 29th.