The Galway Film Fleadh has pulled back the curtain on their 2015 programme of films, complete with special events and even more special guests. Featuring thirteen World Premieres and countless European and Irish Premieres, this feast of film represents the newest voices in Irish cinema alongside a focus on cinema from The Netherlands, daily programmes of shorts in contention for a spot at the Oscars and an eclectic range of documentaries covering everything from music, food, Hollywood secrets and the undiscovered origins of cinema itself.
Galway was designated a UNSECO City of Film in 2014 and the Fleadh is celebrating this fact with a number of features and shorts made in – or by filmmakers from – the City of the Tribes. This celebration of all things Galway kicks off in style with a free, open-air symphony of classical film music at Galway's Spanish Arch. Pursuit, a contemporary re-imagining of the Irish myth The Pursuit of Diarmuid and Gráinne, was shot in Galway and the Closing Night film An Klondike is a frontier drama about three Galwegian brothers who seek their fortune in Klondike Valley.
[quote title="Gar O' Brien – Festival Programmer"]We have put together a programme that plays to our strengths as a uniquely informal, intimate and engaging festival[/quote]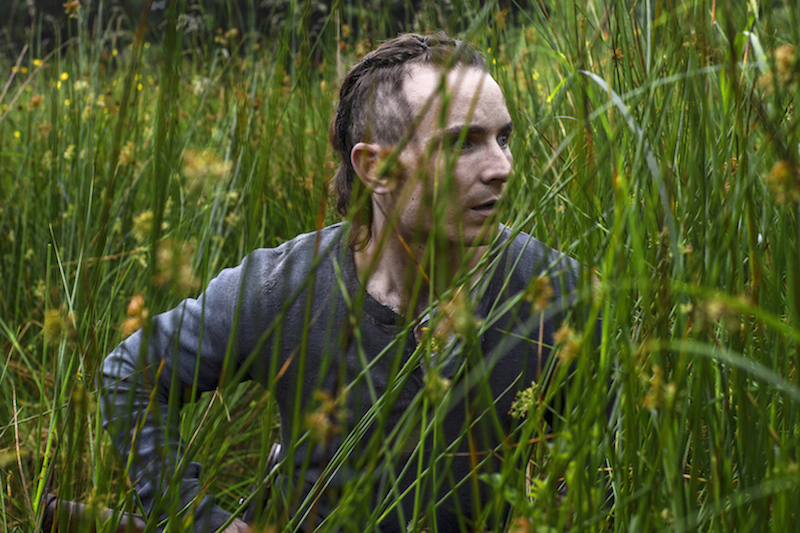 With a reputation as a launching pad for the best in new Irish films and new Irish talent, this year's programme features a number of first features from debut directors, such as Mark Noonan's charming comedy-drama You're Ugly Too wherein Aidan Gillen is released from prison to care for his niece; The Survivalist, a tense post-apocalyptic drama from Stephen Fingleton; and Traders from Rachael Moriarty and Peter Murphy, exploring the terrifying depths a group of young professionals go to, to preserve their wealth and status in recession-hit Ireland.
The 2015 Fleadh will also showcase new work from directors like Johnny O'Reilly, who delivers a visual love poem to his adopted city and the interweaving lives of its denizens in Moscow Never Sleeps; Irish stalwart Cathal Black presents a new short film Butterfly; and the Cartoon Saloon crew from Kilkenny begin the home-run for their sumptuous Oscar® nominated animation Song of the Sea.
For fans of great documentaries, the festival continues to impress with insightful and topical films like An Open Secret, the shocking and persuasive indictment of Hollywood child abuse rings; The First Film which recounts the amazing story of the forgotten cinema pioneer Louis Le Prince; Mary McAleese and the Man Who Saved Europe in which the former president is our guide to the legacy of St. Columbanus; and Older Than Ireland, which tells the story of Ireland through interviews with thirty centenarians who are older than the state itself.
This year's country-in-focus at the Fleadh is The Netherlands, showcasing the best in contemporary Dutch Cinema with films such as Admiral, an epic, sea-faring adventure from the golden age of Dutch history; Zurich, the latest from rising auteur Sacha Polak;?and Son of Mine, the searing, father-son crime drama set in impoverished South Limburg. The Netherlands' strong reputation for documentary is represented by Banana Pancakes and the Children of Sticky Rice, a poetic documentary about the impact of backpackers in remote northern Laos, and Sergio Herman: F***ing Perfect, which follows the perfectionist, Michelin 3-Star chef as he plans to close down his award-winning restaurant in the hope of a simpler life.
The subject of this year's public interview in the Town Hall Theatre is none-other than the staple of American indy cinema and much-loved comic actor, John C. Reilly. Other special guests joining the already-announced godfather of Iranian cinema, Mohsen Makhmalbaf, include screenwriter Michael Tolkin (The Player, Deep Impact, Changing Lanes) and Disney Pixar's Pete Docter and Jonas Rivera (Monsters Inc., Up) with the Irish Premiere of their much anticipated new film, Inside Out.
For details on these screenings and much more, including masterclasses, Q+A's, panel discussions and musical accompaniments, check out galwayfilmfleadh.com.