Dive is a heartwarming yet honest account of the deeply emotional choice that, for better or for worse, we will all soon have a say in.
With Ireland on the verge of a landmark referendum on women's rights, writer and director Daniel F Holmes teamed up with Feature Film School Project to try and piece together a balanced and fair look at how Irish law affects women. Dive is a feature length story about a young woman trying to cope with a crisis pregnancy, while balancing her own dreams and ambitions against the decisions she faces.
The story follows Tara, a young woman about to sit her leaving cert, who is also a talented swimmer with hopes of breaking into the Irish team before the Olympics. At once endearing, honest and vulnerable, Tara quickly finds herself with the early symptoms of pregnancy, the result of a one night hook-up with a stranger, and she must enlist the help of her best friend to decide what to do.
From there, Tara must wrestle with her conscience and decide what's best for her, while at the same time dealing with a broken support system at home and the reality of what is permitted within the scope of the law in Ireland. It's a situation no girl her age wants to find themselves in, but one that's probably far more common than most people would care to admit. Tara's father is someone who pushes her to maximise her sporting potential and she believes he may evict her from the family home if he learns the truth. Through happenstance and a twist of fate, Tara finds herself needing the help of a down-on-his-luck mechanic, James, who is dealing with some personal turmoil of his own. Their stories become intertwined, as each must rely on the other and take a leap of faith in learning to trust each other.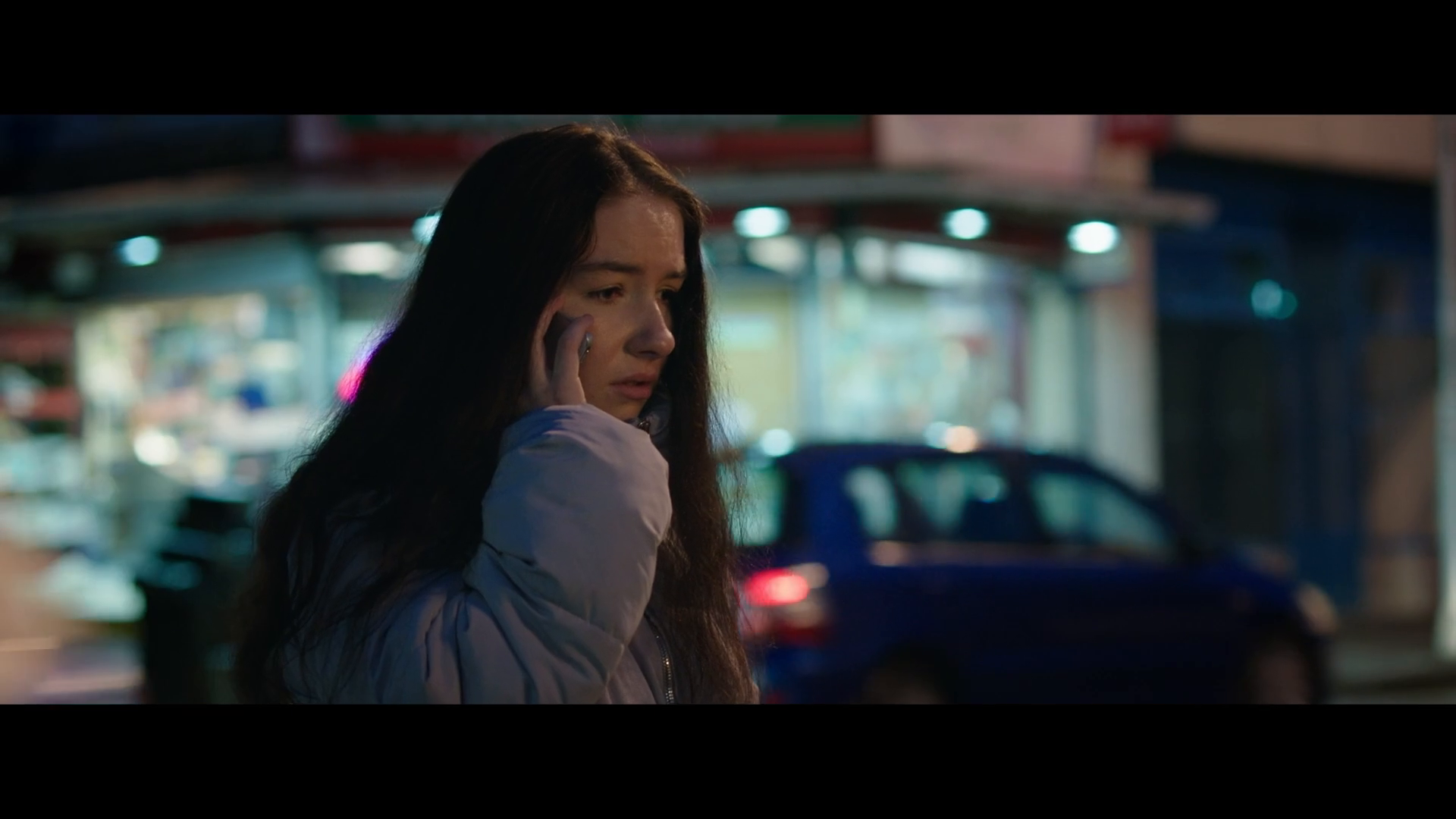 Though the cast is largely made up of actors going through film school, it has to be said the movie is choc full of genuinely great performances. The supporting ensemble all establish beautifully realised, natural characters and deliver simple yet honest dialogue, well. Vanessa Schaefer, who plays Tara carries the film, and the burden of her situation, with grace and dignity. It's a remarkable performance, full of delicate sorrow and subtle nuance.  A story like this lives and dies on how the audience relates to the central character and in Dive we immediately empathise and root for Tara because she is our sister, our daughter, our neighbour, our friend.
Dive is an accomplished feature project that deserves to drive and further the conversation around abortion in Ireland. It's more than a story and this movie offers a perspective on how the law impacts and shapes the decisions that so many young women face on an all too regular basis. It's a heartwarming yet honest account of the deeply emotional choice that, for better or for worse, we will all soon have a say in.