One of the huge Irish hopes for 2016 is Glassland director Gerard Barrett's co-production Brain on Fire. This one sees Kerry native film in Canada with an international crew of Hollywood stars.
Barrett is adapting the screenplay for the film, which is based on a memoir by Susannah Cahalan and follows a rising journalist who mysteriously starts having seizures and hearing voices. As weeks go by, she moves inexplicably from violence to catatonia — but a last-minute intervention by one doctor finally gives her a diagnosis and hope to rebuild her life.
Chloë Grace Moretz plays the lead, with The Hobbit's Richard Armitage and The Matrix's Carrie-Anne Moss as her parents, Me and Earl and the Dying Girl's Thomas Mann as her boyfriend, and Gone Girl's Tyler Perry as her boss.
Filming took place in Vancouver last July and August, with Sing Street cinematographer Yaron Orbach as DoP. Big Eyes editor JC Bond and Barrett are overseeing the post-production process, and The Maze Runner's John Paesano is providing the score.
Brain On Fire is produced by Charlize Theron, Beth Kono, and A.J. Dix for Denver & Delilah Films, Rob Merilees and Lindsay Macadam for Foundation Features, and Gabriel and Daniel Hammond for Broad Green Pictures. Barrett is a co-producer through Blank Page Production. Funding comes from the Irish Film Board/Bord Scannán na hÉireann, Mister Smith, Broad Green Pictures, and Screen Scene.
Brain On Fire will be released later this year.
[infobox style='regular' static='1′]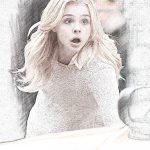 Brain on Fire
Director: Gerard Barrett
Writer: Gerard Barrett (Based on memoir by Susannah Cahalan)
Producers: A.J. Dix, Beth Kono, Rob Merilees, Lindsay Macadam, Charlize Theron
Cinematographer: Yaron Orbach
Actors: Chloë Grace Moretz, Jenny Slate, Thomas Mann, Tyler Perry, Carrie-Anne Moss, Richard Armitage
Susannah Cahalan, a journalist at the New York Post, has serious health issues, including seizures and hearing voices. Over the following weeks her condition worsens and she quickly goes from violence to catatonia. After numerous misdiagnoses and a hospitalization, a doctor gives her a diagnosis with the hope she can rebuild her life. One day Cahalan wakes up in the hospital with no memory at all of her previous month.[/infobox]