The Galway Film Fleadh, via Screen International, has announced the first batch of Irish films that will premiere at the 29th Galway Film Fleadh, which run July 11th to 16th. These are Brendan Muldowney's Pilgrimage, Stephen Burke's Maze, Pat Collins' Song of Granite, and Maurice Fitzpatrick's Name Of Peace: John Hume In America.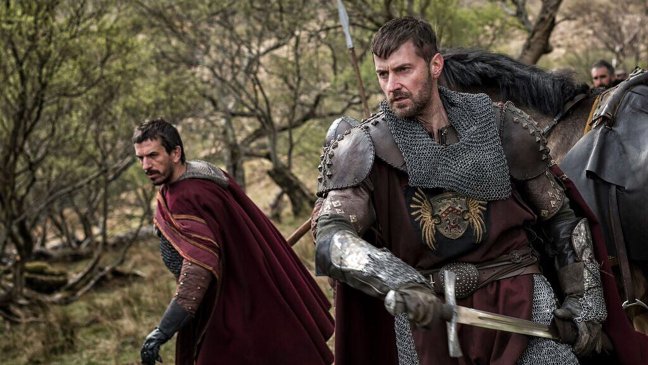 Pilgrimage, which premiered at the recent Tribeca Film Festival in Newyork, is set in Ireland in 1209 and sees a small group of monks begin a reluctant pilgrimage across an island torn between centuries of tribal warfare and the growing power of Norman invaders. Escorting their monastery's holiest relic to Rome, the monks' progress is seen through the eyes of a pious young novice and a mute lay-brother with a violent past. As the true material, political and religious significance of the bejewelled relic becomes dangerously apparent, their path to the east coast becomes increasingly fraught with danger. The monks belatedly realise that in this wild land of ancient superstitions, the faith that binds them together may ultimately lead to their destruction.
The film features an extraordinary cast of Irish and international stars, led by the new Spider-Man Tom Holland as a novice monk. He is joined by The Hobbit's Richard Armitage as a misanthropic knight and Walking Dead and Punisher star Jon Berthal as a mute brother with a violent past. Local talent includes John Lynch (The Fall), Hugh O'Conor (The Stag), Ruaidhri Conroy (Jack Taylor), Tristan McConnell (Vikings), and Lochlann O'Mearain (Poison Pen). The film was written by Jamie Hannigan, with Muldowney's Love Eternal cinematographer Tom Comerford returning to work with the director once again. It is an Irish/Belgian co-production with Conor Barry and John Keville of Dublin-based Savage Productions and Benoit Roland of Wrong Men North as producers. Financing comes from the Irish Film Board, Creative Europe, Broadcasting Authority Of Ireland, Wallimages, and the Wallonia Cultural Fund. XYZ Films is executive producing.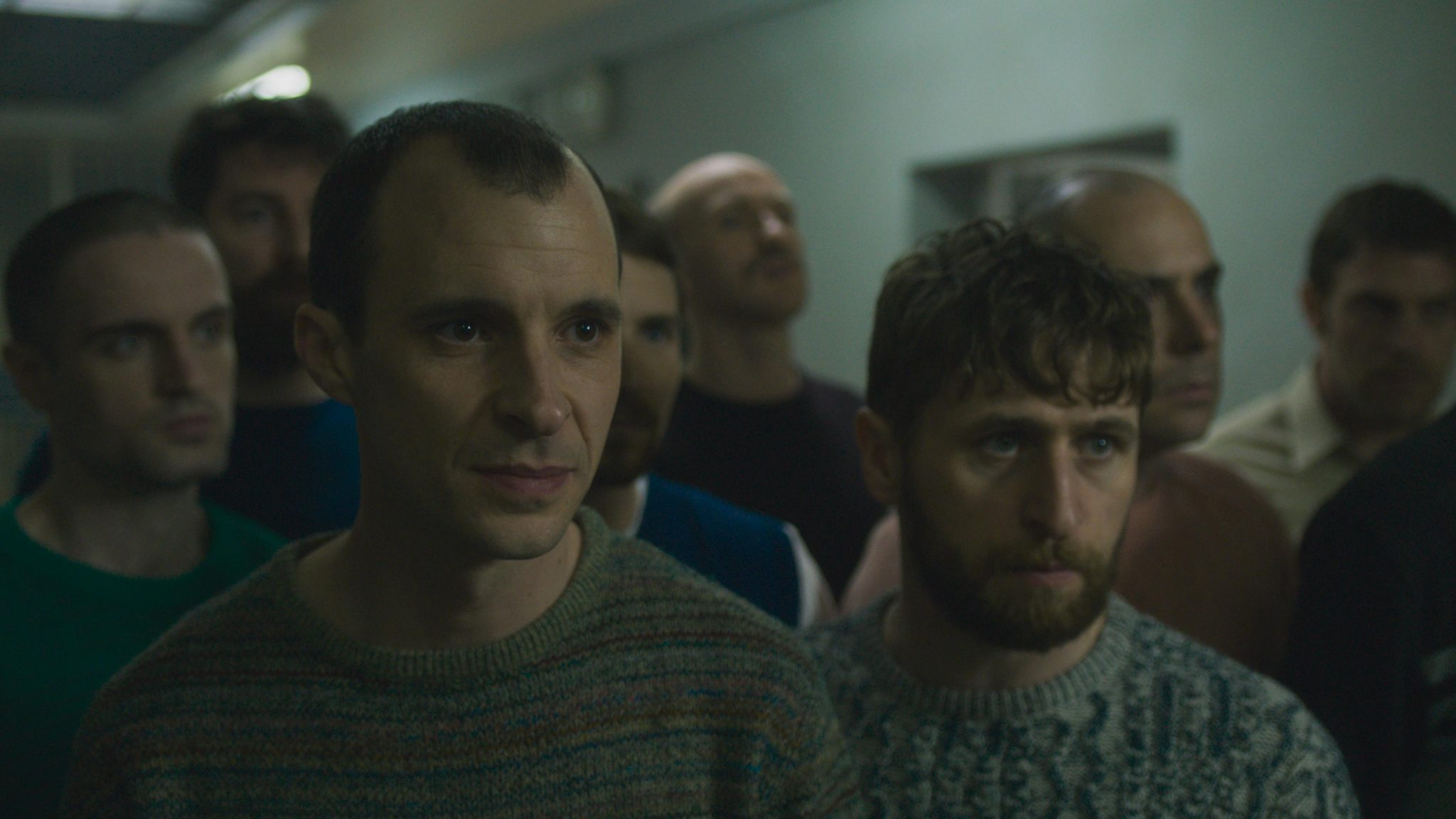 Maze is based on the true story of the largest prison escape in UK history, when 38 Irish Republican prisoners broke out of the Maze prison in Northern Ireland in 1983. The film is set to be a gripping portrait of two characters at the heart of an enduring conflict whose unlikely friendship holds the key to its eventual resolution. It stars Tom Vaughan-Lawlor (Love/Hate) as Larry Marley, a member of the Provisional IRA member and one of the masterminds of the breakout, with the IFTA Rising Star nominated Barry Ward (Pursuit) as the warden, and Eileen Walsh (Eden) as Marley's wife. Martin McCann (The Survivalist) also features in the film.
The film shot for four weeks at the recently decommissioned Cork prison and around Cork City, before moving to Sweden. The film is written and directed by Stephen Burke, no stranger to Cork as a previous two time first prize winner of the Cork International Film Festival with his early short films, After '68 and '81. Maze is produced by Jane Doolan of Mammoth Films and Brendan J Byrne of Cyprus Avenue Films. It has been developed with funding from Bord Scannán na hÉireann/the Irish Film Board, Northern Ireland Screen, Film Vast, RTE, and BAI, with both Cork County Council and Cork County Council Arts Offices providing regional support.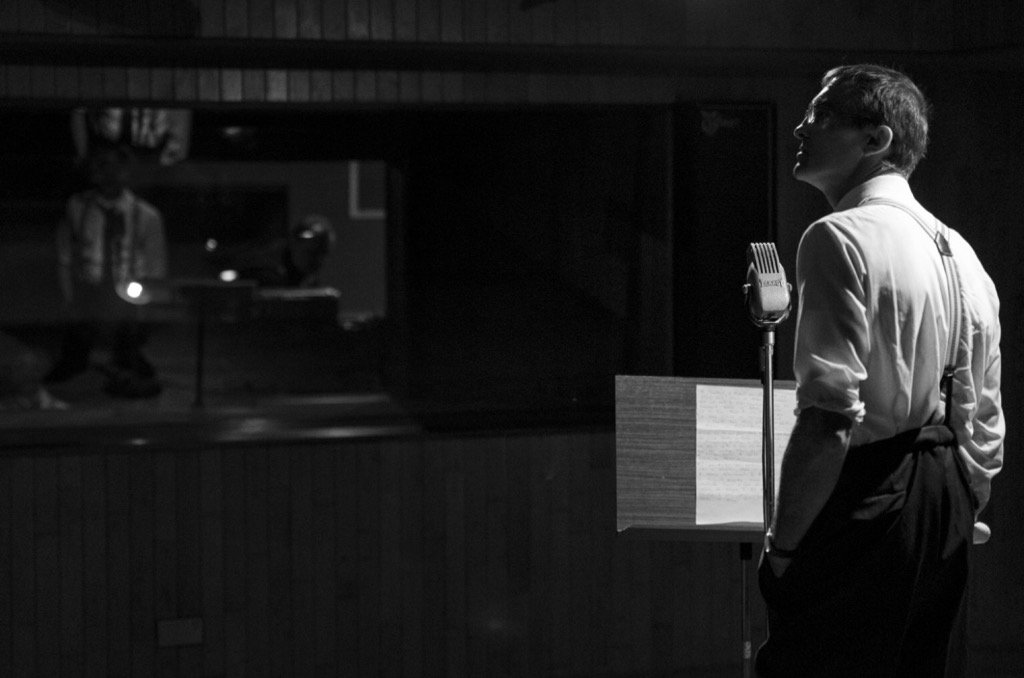 Song of Granite is a biopic based on the life of Irish singer Joe Heaney (Seosamh Ó hÉanaí), which had its world premiere at the Sundance Film Festival earlier this year. Macdara Ó Fátharta, Michael O'Chonfhlaola, and Colm Seoighe portray Heaney at various stages in his life, which saw the singer move from Ireland to the UK, and on to New York City, where he settled shortly after performing at the Newport Folk Festival in 1965. Heaney is estimated to have recorded hundreds of Irish traditional (sean nós) songs. The Féile Chomórtha Joe Éinniú (Joe Heaney Commemorative Festival) is held every year in Carna, County Galway.
Collins is one of Ireland's most gifted filmmaker, having given us Living in a Coded Land and Silence, here he has been joined on the writing front by Eoghan Mac Giolla Bhride and Sharon Whooley. Cinematographer Richard Kendrick shot the film for black-and-white and it is edited by long-time Collins collaborator Tadhg O'Sullivan.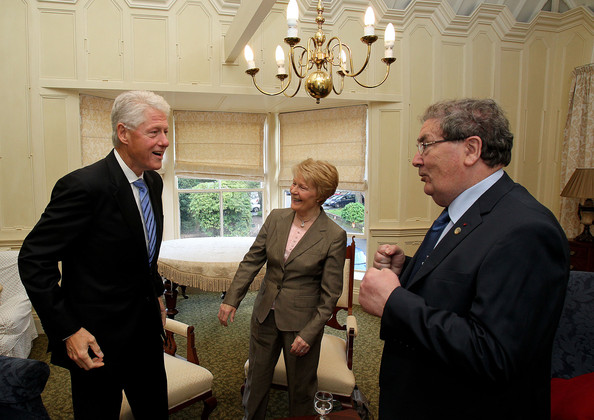 Maurice Fitzpatrick's Name of Peace: John Hume in America is a documentary based on the legendary Northern Irish politican. Through the relationships he cultivated with The White House and US Congress, John Hume created the framework for peace in Northern Ireland. Narrated by Liam Neeson, the documentary includes wide-ranging interviews with US Presidents Bill Clinton and Jimmy Carter, UK Prime Ministers John Major and Tony Blair, as well as many US Senators, US Congressmen and Irish leaders.
For more on the Galway Film Fleadh check out their website, Facebook, or Twitter.