Bord Scannán na hÉireann/the Irish Film Board (IFB) has unveiled a revamped website (https://www.irishfilmboard.ie/) which updates the development agency's online presence to reflect a more modern design, flow, and feel. The site is fully responsive across devices with content adapting to screen size.
The new site incorporates a refreshed directory of the films that the IFB have funded throughout the years, much like our own Irish Film Database. It also offers the same level of news, funding information, industry reports, and details on making, financing, and promoting a film in Ireland as it did before.
The IFB is the national development agency for Irish filmmaking and the Irish film, television and animation industry, investing in talent, creativity and enterprise.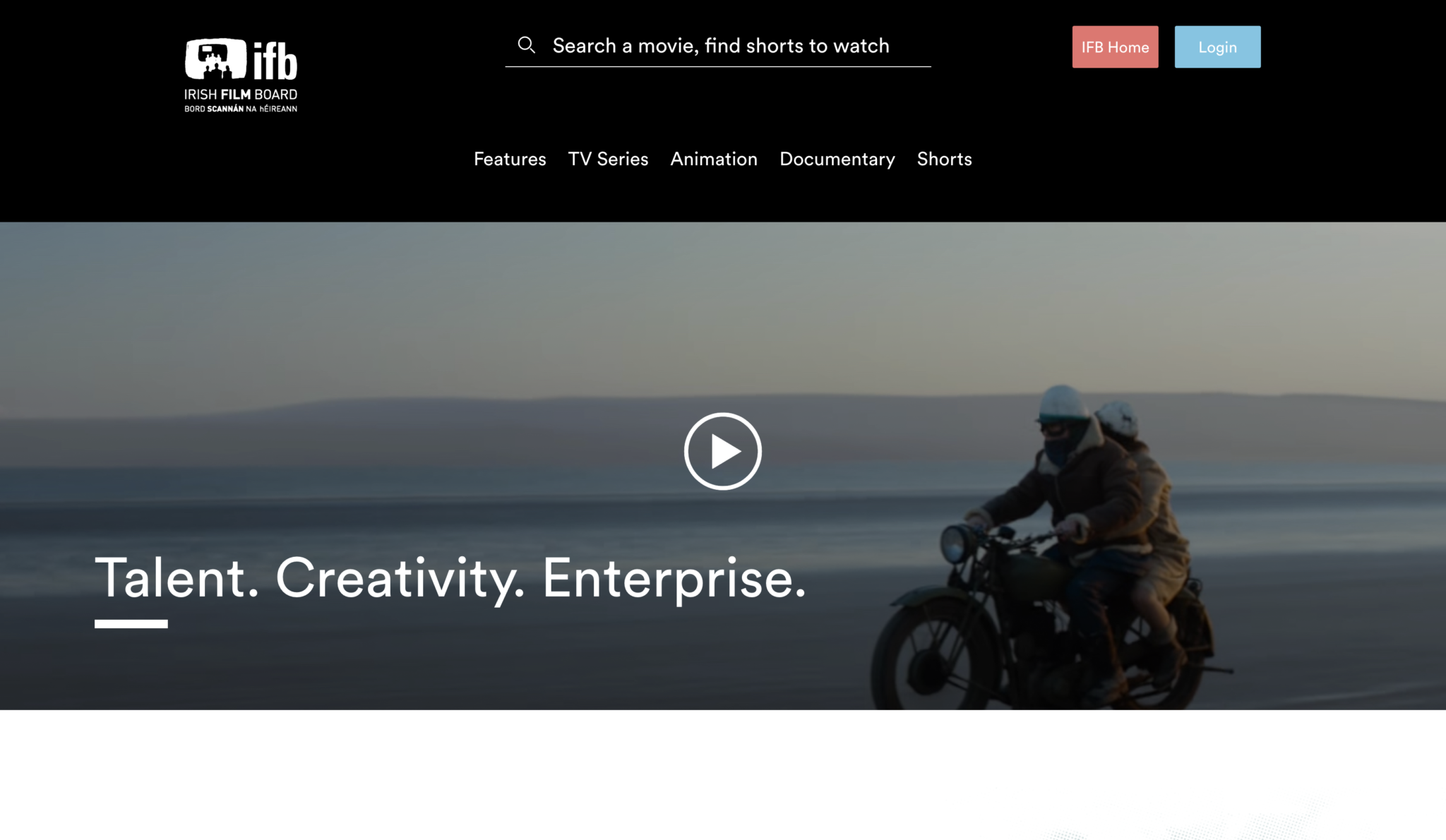 The IFB's mission is to support and promote Irish film, television and animation through fostering Irish artistic vision and the nation's diverse creative and production talent, growing audiences, and attracting filmmakers and investment into the country.
The IFB is committed to providing leadership, direction and advocacy for the Irish screen industries, as well as supporting writers, directors and production companies through investing in Irish filmmaking talent.
The IFB deliver on their mission through generating inward investment by promoting Ireland as a film location as well as promoting Irish films to major international markets. The IFB is also committed to supporting the distribution of feature films, bringing Irish film to wider audiences and engaging with European counterparts on mutually beneficial policy initiatives.
According to Variety magazine, "Ireland has become a capital of filmmaking" in recent years, establishing itself as "one of the world's most attractive production environments" thanks to an attractive tax incentive, Section 481, and the plethora of talented writers, directors, producers, casts and crew that Ireland has to offer.
The audiovisual content production sector in Ireland is estimated to be worth over €550 million, directly employing 7,500 workers on a full-time basis and in 2016, Ireland's media sector had supported 15,000 jobs thanks to its multiplier effect.