The IFI will present a number of LGBT-themed films throughout April. In recent months, audiences nationwide have flocked to hits such as Viva, Moonlight, and A Date for Mad Mary, highlighting the huge appetite for films that reflect the modern LGBT experience, both here in Ireland and abroad. April's slate is a truly international selection of films, with titles coming from France, Israel, South Korea, and the US.
Following a hugely popular screening at last year's IFI Documentary Festival, Who's Gonna Love Me Now? will return for a one very special event on April 2nd.
The film centres on Saar Maoz, an affable 40-year-old gay Israeli man living in London who sings regularly in the London Gay Men's Chorus. HIV-positive, Saar lives with the burden of the rejection he experienced at the hands of his conservative family. The documentary follows him as he strives to reconnect with his estranged siblings.
The screening of the film will be followed by a Q&A with the film's directors and a performance by the London Gay Men's Choir, live from the Barbican Centre and hosted by Julian Clary.
Nominated for Best Documentary Feature at this year's Oscars, I Am Not Your Negro places James Baldwin, the ground-breaking author of Giovanni's Room, at the centre of the Civil Rights movement of the 1960s. In this riveting film, Baldwin's own eloquent words are evocatively read by Samuel L Jackson and fused, to powerful effect, with a range of archive footage. Much of the film focuses on the impact of the assassinations of Medgar Evers, Malcolm X and Martin Luther King, Jr. all within a devastating five-year period. Opens April 7th.
Screening to a rapturous reception at last year's IFI Horrorthon, French film Raw gets a wide release on April 7th also. Julia Ducournau's critically acclaimed first feature centres on a young girl's shocking transformation following a hazing ritual at her veterinary college. Her blossoming relationship with her gay best friend provides the film's heart in what is an otherwise unconventional horror story.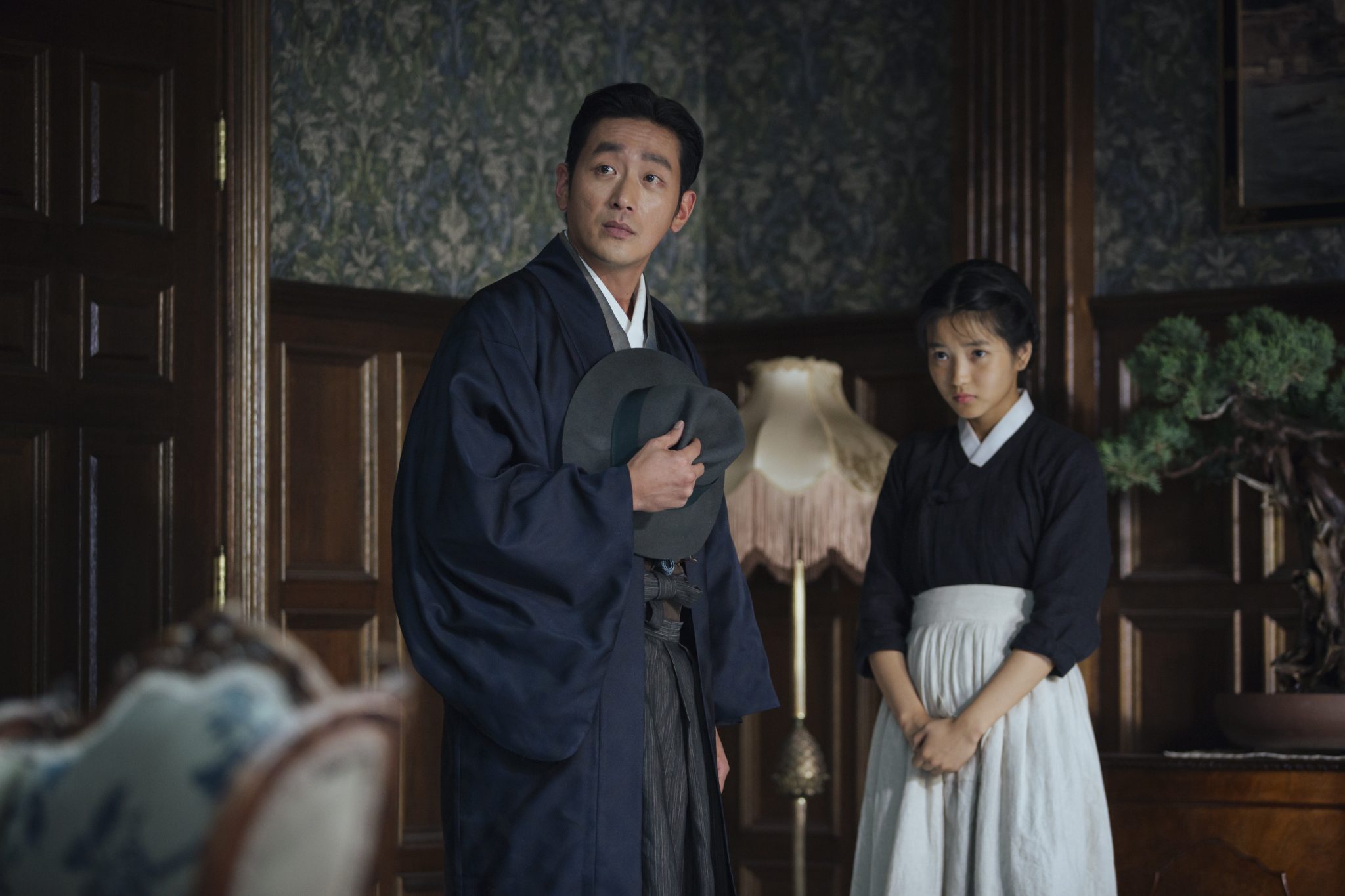 Opening on April 14th is Chan-wook Park's The Handmaiden. Opulent, erotic and replete with exquisite period detail and sly narrative trickery, the film transposes Sarah Waters's Victorian England-set novel, Fingersmith, to the Japanese-occupied Korea of the 1930s. The film focuses on the duplicitous relationships between a Korean thief, a sly con-man, and a Japanese aristocrat and her handmaiden.
Also opening on April 14th is David Lynch's revered Mulholland Drive, which returns in a brand-new 4k restoration. Naomi Watts plays Betty, a cheerful young actress who arrives at her aunt's supposedly unoccupied apartment only to find another woman staying there, who it transpires is suffering from amnesia following an accident.  Before the now-inseparable pair resolve what has taken place, the film shifts into a parallel realm where Watts plays Diane Selwyn, an embittered failed actress whose unrequited love for a glamorous, manipulative star is a source of deep inner torment.
Finally, April 21st sees the release of John Butler's Handsome Devil, the closing film of this year's Audi Dublin International Film Festival. Returning to boarding school after the holidays, Ned, a bullied but resilient outsider, is dismayed to find he has been assigned a new roommate, the school's new rugby-playing Adonis. When Conor is drafted into the gang of jocks who are Ned's prime tormentors, the animosity between them deepens until their English teacher (played by Andrew Scott) insists they work together on a variety show duet.
Tickets for the special presentation of Who's Gonna Love Me Now? on April 2nd are now on sale. Tickets for I Am Not Your Negro and Raw will go on sale from Monday April 3rd. Tickets for The Handmaiden and Mulholland Drive will go on sale from Monday April 10th. Tickets for Handsome Devil will go on sale from Monday April 17th. All tickets will be available from the IFI Box Office 01-679 3477 or online at www.ifi.ie.