If 2015 was the landmark year then 2016 will be remembered as the year that Irish film built on its breakout year and set about establishing a legacy. The year started brilliantly with 9 Oscar nominations and two wins, and did not let up from there. A record 9 Irish films went to the Toronto International Film Festival, 9 more went to Edinburgh, while 6 went to London. Numerous international stars jetted in to film here, including Mel Gibson, Sean Penn, Zoe Saldana, Ellen Page, and Christopher Lloyd, proving that the future is just as bright .With almost 30 Irish feature films being released in the calendar year we decided to take a look at our Top 10.
Only films released in Ireland in 2016 have been considered for this list. Those that played only at festivals, or that are awaiting cinematic release, are not eligible.
#10 – Mattress Men
The story of the men behind the mattress, or more specifically the men behind 'Mattress Mick', is a deeply moving, honest and heart-felt piece of documentary filmmaking. The dynamic duo of Paul Kelly and Michael Flynn, aided and abetted by a wonderful Brian Traynor, are the heart and soul of the film. Their honesty and good humour in the face of adversity and triumph is magnetic. When added to the light touch of director Colm Quinn and the fluid editing of John Murphy this story of Dublin becomes a story of us all.
#9 – The Survivalist
Stephen Fingleton's feature debut is beautifully bleak, uncompromising, unsettling, and wonderfully rewarding. A dystopian drama set after total economic ruin and the fall of society, the film sees a lone survivor encounter a mother and daughter who are in need of shelter. McCann expertly crafts a believable world, which is full of constant threat both from within and without, but the true stars of the film are the central trio of Martin McCann, Olwen Fouéré, and Mia Goth. Each portrays their wounded, frightened, and self-reliant parts with gusto and a nervy energy. The result is a captivating drama that manages to take its audiences on an unexpected journey.
#8 – I Am Not A Serial Killer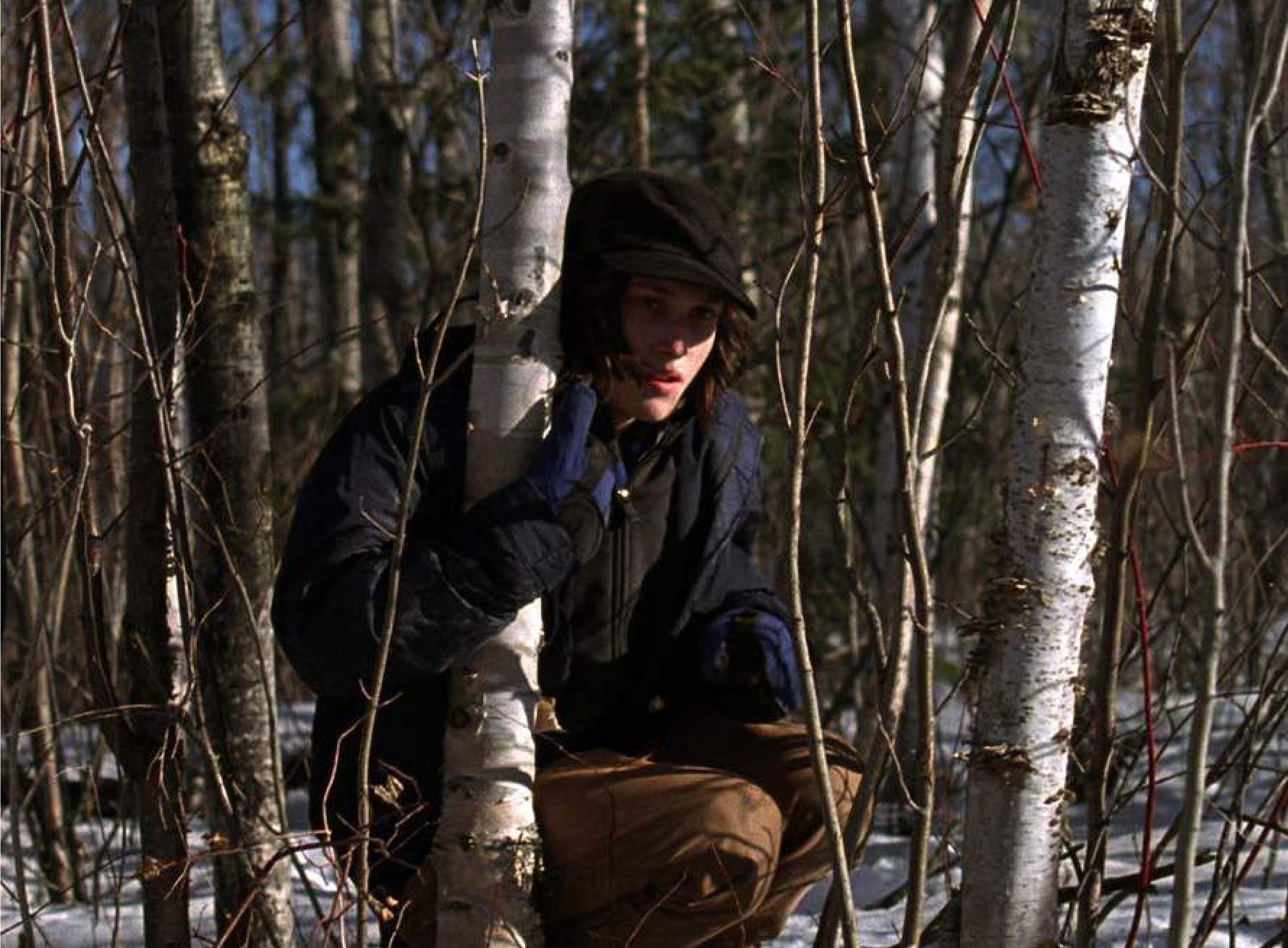 Billy O'Brien's Mid-Western horror drama is not your conventional genre film. Instead it is a slow-burning tale of trust and mistrust of one's self and others. Adapted from the book by Dan Wells, the film follows a young man, who despite having all of the natural inclinations is resolutely determined not to become a serial killer. At its core the film enjoys a great double act as lead Max Records and the iconic Christopher Lloyd establish an unusual and fantastic friendship. Setting the film in Minnesota and shooting on 16mm gives the film a timeless quality that works very much in its favour, as it takes audiences out of the comfortable and into the unknown, with the harsh exteriors contrasting beautifully with the artificially lit interiors.
#7 – The Young Offenders
The Young Offenders opens with 5 laughs before the credits have completed and does not let up from there. What we have in this tale of two juvenile idiots attempting to steal a bundle of cocaine is simply the funniest Irish film in recent memory. The main reason that the film works as well as is does is the pairing of leads Alex Murphy and Chris Walley. Their witty interplay and co-dependency is established early, and from then on this Laurel and Hardy of Cork own the screen. The sing-song nature of the Cork accent helps bring the funny, even when the collection of local-slang threaten to lose the audience.
#6 – Room
There's not much left to say about Lenny Abrahamson's Academy Award-nominated film that has not already been said. Room is quite simply a meticulously crafted, superbly acted, powerhouse of a film. Author Emma Donoghue adapts her own novel to wonderful affect, and Abrahamson and DoP Danny Cohen's tight shooting bring the claustrophobic drama to life. Again this is a film that benefits from a brilliant central pairing, as Brie Larson and young Jacob Tremblay share an absolutely believable familial bond. Equal parts heartbreaking and uplifting, and a perfect example of what can be achieved when the right director gets the right material.
#5 – Mammal
Rebecca Daly's second feature is not a typical Irish film. Instead this slowly paced, melancholy drama is as close to classic French cinema as we have ever come. As is a recurring theme in the best of 2016 list this film too has a wonderful central duo, the restrained Rachel Griffiths and the enigmatic Barry Keoghan. Their's is a uneasy, unnerving, and unlikely partnership, full of questions and defined by long periods of silence. That so much is conveyed with so little dialogue is a testament to Daly and cinematographer Lennart Verstegen. Dark, foreboding, and emotional from start to finish.
#4 – Sing Street
Once director John Carney returns home for a semi-autobiographical tale set in 1980's Dublin. Sing Street is joyous ride of a film, which features toe-tapping tunes and excellent performances from a bunch of new and emerging actors. The film also manages to have thematic depth as it deals with issues of financial struggles, parental separation, and domestic abuse. Despite dealing with these issues the audience emerges from watching the film with a warm feeling, and quite probably grinning from ear-to-ear. Drive it like you stole it…
#3 – Love & Friendship
US director Whit Stillman teams up with Irish production company Blinder Films to bring to life Jane Austen's early novella Lady Susan. The result of this collaboration is the funniest Jane Austen adaptation ever, and a beautifully crafted, and superbly acted, tale of ruthlessness and ambition. The film is notable for being Kate Beckinsale's finest on-screen performance, but it is memorable for Tom Bennett's scene-stealing portrayal of the oafish cad Sir James Martin. The Irish locations look impeccable, and the costume design from Eimer Ní Mhaoldomhnaigh is a thing of wonder.

#2 – Viva
A Cuban-set, Spanish-language feature may seem like an odd sort of Irish film, but this fusion of Caribbean and Celtic has resulted in one of the finest, funniest, and most heart-warming films of 2016. Directed by Paddy Breathnach, Viva is the Havana-based story of young Jesus, who longs to be a glamorous drag queen only to have his dreams take a detour when his estranged and very macho father returns from a long stint in prison. What Breathnach, writer Mark O'Halloran, and DoP Cathal Watters craft is a universal tale that touches the soul.
#1 – A Date for Mad Mary
Darren Thornton's feature debut is a simple and wonderful film, that cuts to the heart of the small-town experience, the fragility of life-long relationships in the face of growing up, and the problems of readjusting or settling back into your old way of life after being away. All of these speak to an audience, and in the guise of lead Seana Kerslake are given a channel through what is the single finest Irish screen performance of the year. Her Mary is violent yet vulnerable, abrasive yet funny, and utterly captivating.