Universal Pictures has released a new international trailer and poster for Joseph Kosinski's sci-fi action film Oblivion.
The film takes place on a desolate Earth and follows a drone repairman who holds the future of mankind in his hands after discovering a crashed spaceship.
Tom Cruise is in the lead, with Olga Kurylenko, Morgan Freeman, Andrea Riseborough, and Melissa Leo all starring.
Oblivion is out in Ireland on April 19th.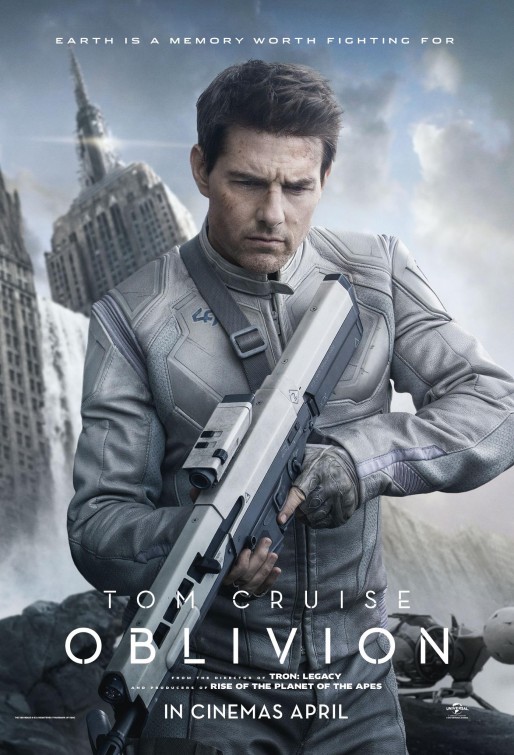 Tom Cruise stars in Oblivion, an original and groundbreaking cinematic event from the director of TRON: Legacy and the producer of Rise of the Planet of the Apes. On a spectacular future Earth that has evolved beyond recognition, one man's confrontation with the past will lead him on a journey of redemption and discovery as he battles to save mankind.