One of the undoubted highlights of the upcoming Jameson Dublin International Film Festival is sure to be the première of Richard Ayoade's directorial debut Submarine.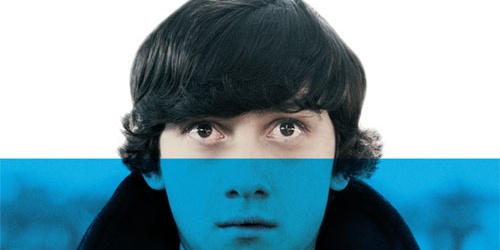 Adapted from Joe Dunthorne's novel of the same name, Submarine tells the story of Oliver Tate, a 15-year old boy has two objectives: to lose his virginity before his next birthday, and to stop his mother from leaving his father for a mystic.
Starring Craig Roberts, Sally Hawkins, Paddy Considine and Yasmine Page, Submarine is gathering a lot of buzz at festivals Stateside. As well as directing The I.T. Crowd star Ayoade has also penned the film so this really is his baby.
Submarine opens the the JDIFF on February 17th (tickets here), with the nationwide release coming a month later on March 18th.
Synopsis:
British comic Richard Ayoade delivers his hotly-anticipated feature debut Submarine. One boy must fight to save his mother from the advances of a mystic and simultaneously lure his eczema-strafed girlfriend in to the bedroom armed with only a vast vocabulary and near-total self-belief. His name is Oliver Tate.