Sony Pictures have given us an Irish exclusive new video for their forthcoming part-animated adventure The Smurfs. The video is a great cast interview with stars Neil Patrick Harris and Sofia Vergara, as well as some of the other talent that is voicing the big blue machine.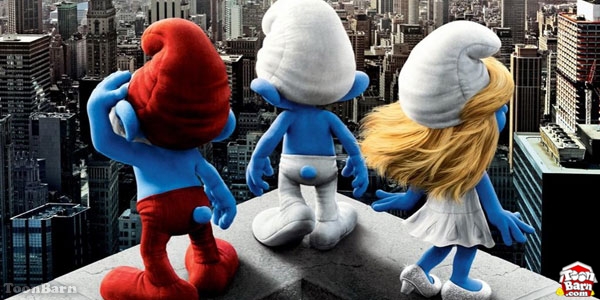 The plot sees the titular woodland creatures lost in New York city, where the evil wizard Gargamel is hot on their tail. A mix of animation and live action this is Roger Rabbit gone blue.
The film is the first CGI/live-action hybrid film to be produced by Sony Pictures Animation and is the first in a planned The Smurfs trilogy.The cast list of live action and voice actors is impressive including as it does Harris, Vergara, Anton Yelchin, Hank Azaria, Alan Cumming, George Lopez, Jayma Mays, and Katy Perry.
Prepare yourself for the blue invasion which hits August 10th.
Synopsis:
When the evil wizard Gargamel chases the tiny blue Smurfs out of their village, they tumble from their magical world and into ours — in fact, smack dab in the middle of Central Park. Just three apples high and stuck in the Big Apple, the Smurfs must find a way to get back to their village before Gargamel tracks them down.