RTÉ launched its brand new comedy series, Finding Joy, written by and starring Amy Huberman with a premiere screening in Dublin city centre today.
Finding Joy is a six-part comedy series starting tomorrow night [Wednesday, October 10th] on RTÉ One at 9.35pm. The show stars Amy Huberman (Threesome, Cold Feet, Striking Out) as Joy, a woman who finds herself thrust into the limelight as she tries to get over a painful break-up. As she copes with an unwanted new job as a hapless Vlogger, Joy is forced to change her comfortably ordered existence as she figures out what to do now that she's lost the love of her life.
Fans were given a sneak peek of the series at a special screening in Dublin's Point Village this evening with Amy joined by other members of the cast including Jenny Rainsford (Fleabag), Lochlann O'Mearáin (Can't Cope, Won't Cope), Hannah James Scott, Paul Reid (Rebellion), David O'Doherty, and Fern the Dog. The series also features Aisling Bea, Laura Whitmore, Catherine Walker and Mark Doherty.
I can't believe tomorrow is the day that my new baby Finding Joy is going to be born into the world at 9.35pm on RTÉ One. It is a little bit scary, I am quietly terrified, but I hope people enjoy it and find the joy watching it!
Amy Huberman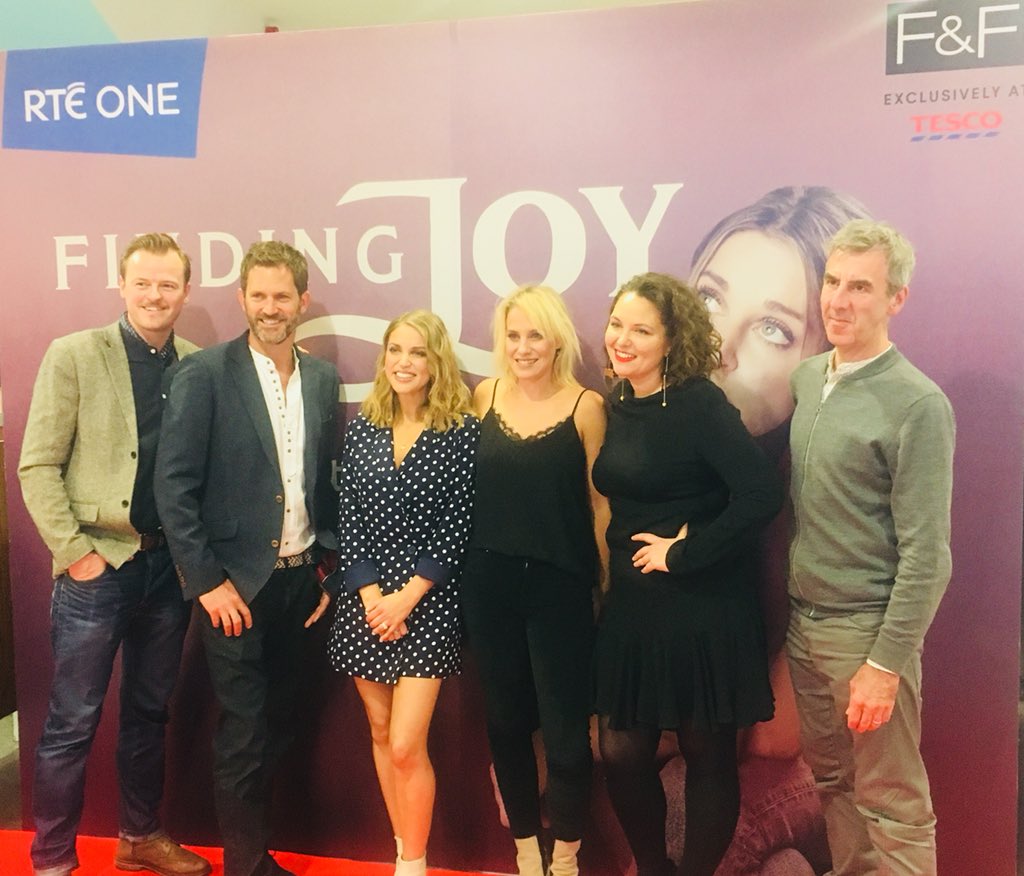 Shooting on Finding Joy took place at locations around Dublin over the summer. The series is produced for RTÉ by Rob Walpole and Rebecca O'Flanagan at Treasure Entertainment, directed by Kieron J Walsh (Jump, The Savage Eye) and Director of Photography is Cathal Watters (Peaky Blinders). RTÉ is co-producing with Acorn Media Enterprises.
We're very proud to support and develop Amy's first writing project, working together with producers Treasure and Acorn to bring this new homegrown six-part comedy show from script to screen for our viewers on RTÉ One.
Shane Murphy, Group Head of Drama and Comedy – RTÉ
Finding Joy is sponsored by F&F exclusively at Tesco.