The 29th AFI European Union Film Showcase will bring 47 of the best films in European cinema from 2016 to Washington, DC-area audiences. This year's selection includes international film festival award winners, European box-office hits and debut works by promising new talents, plus nine U.S. premieres and 14 countries' official Oscar® submissions for Best Foreign Language Film. Of Irish interest is the inclusion of John Butler's Handsome Devil and Peter Foott's The Young Offenders.
Handsome Devil is John Butler's second feature film, after the highly-regarded comedy The Stag. With his shock of red hair, proclivity for old rock songs, and general oddness, Ned is a certified outcast in his rugby-crazy, all-boy boarding school. Ned doesn't even dislike rugby, but that doesn't stop him from being an easy target. His mind is set on expulsion or escape, until the arrival of a new English teacher and a new roommate, a surprisingly sensitive rugby player with more than a few secrets, sets Ned on a path towards finally allowing himself to be heard.
Handsome Devil reunites Butler and Andrew Scott, who starred in The Stag, with lead roles for Moe Dunford (Vikings, Patrick's Day) and Michael McElhatton (Game of Thrones). The young cast is led by Fionn O'Shea and Nick Galitzine (one of the 2015 Screen Stars of Tomorrow), with support from Ruairi O'Connor, Jay Duffy, Mark Lavery, and Jamie Hallahan. The film also features cameo performances from Ardal O'Hanlon, Amy Huberman, Norma Sheahan, Mark Doherty, and Hugh O'Conor. Rebecca O'Flanagan and Rob Walpole of Treasure Entertainment produce, with funding from the Irish Film Board.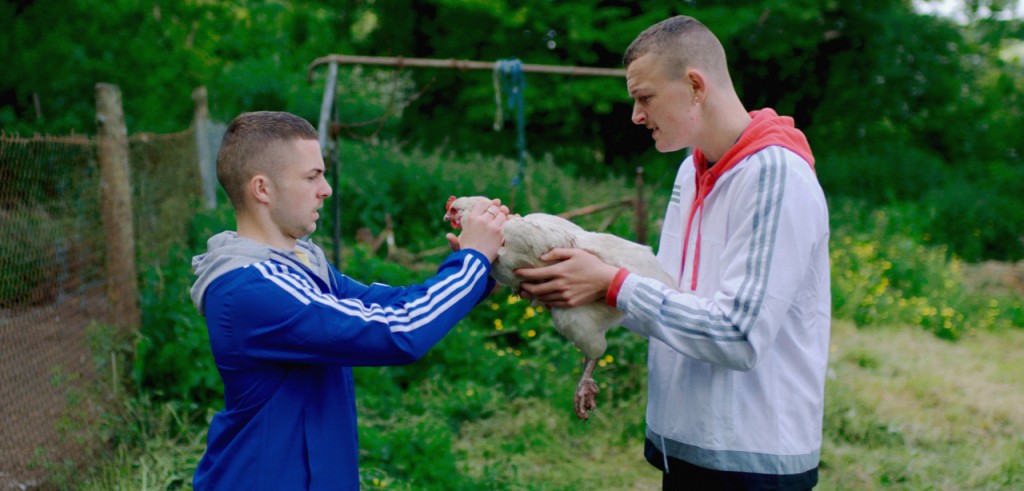 Inspired by Ireland's biggest cocaine seizure of €440 million off the coast of Cork in 2007, The Young Offenders follows two Cork inner-city teenagers, Conor and Jock, as they embark on a 160km road trip on stolen bikes in the hopes of finding an unrecovered bale of cocaine.  It's the debut feature from Peter Foott and introduces new acting talent Chris Walley and Alex Murphy in the lead roles with comedians Hilary Rose and PJ Gallagher also starring.
Since its premiere at the Galway Film Fleadh during the summer where it was awarded Best Irish Feature (sharing with A Date for Mad Mary), it has gone on to charm Irish and international audiences alike.  Not only did the film achieve the highest opening for an Irish film at the Republic of Ireland Box Office this year, it also picked up an Honourable Mention for Best Comedy at the Fantastic Fest in Austin, Texas and was well received at the BFI London International Film Festival where it had its UK premiere in October.  The Young Offenders is a Vico Films production with Julie Ryan as producer and Cormac Fox and Michael Doherty as executive producers.
Handsome Devil plays on Monday December 12th and Friday December 16th, while The Young Offenders plays on Friday  December 2nd and Saturday December 3rd.