The European Film Academy and EFA Productions have announced the titles of the 51 films on this year's EFA Feature Film Selection, the list of feature fiction films recommended for a nomination for the European Film Awards 2017. Ireland is represented on the list by Darren Thornton's A Date for Mad Mary, Volker Schlöndorff's Return to Montauk, Yorgos Lanthimos' The Killing of a Sacred Deer, and Erik Poppe's The King's Choice.
A Date for Mad Mary tells the story of 'Mad' Mary McArdle returns to Drogheda after a short spell in prison – for something she'd rather forget. Back home, everything and everyone has changed. Her best friend, Charlene, is about to get married and Mary is the Maid of Honour. When Charlene refuses Mary a 'plus one' for the wedding, on the grounds that she probably couldn't find a date, Mary is determined to prove her wrong. She throws herself into the local dating scene, in the hope of finding a nice guy who'll look good in a tux. But finding a date in a town where everyone knows your name, and your reputation, is not going to be easy…
The film stars an ensemble of young Irish actors including Seana Kerslake, Charleigh Bailey and Tara Lee as well as established talent including Denise McCormack and Norma Sheehan, and is written by brothers Darren & Colin Thornton. A Date for Mad Mary is produced by Ed Guiney (The Guard, Frank, Lobster, Room) and Juliette Bonass (Glassland, Get Up & Go) and Andrew Lowe of Element Pictures as executive producer. The film, which is backed by the Irish Film Board, Element Pictures Distribution, BAI and TV3.
Volker Schlöndorff's Irish co-production Return to Montauk is based on a screenplay co-written with Brooklyn author Colm Tóibín, and follows a German writer who visits New York for the release of his book, which is about how he meet and fell in love with a young woman in the city 17 years ago. As his wife plans his new book tour he bumps into his original love again, and they decide to spend a weekend together in Montauk, a fishing port on Long Island.
The film stars Stellan Skarsgard and Nina Hoss. The cast also includes Susanne Wolff (Bullying), Isi Laborde, Niels Arestrup, and Irish star Bronagh Gallagher. Aside from Tóibín and Gallagher, Irish involvement in Return to Montauk comes from Conor Barry of Savage Productions, who co-produces with Regina Ziegler of Ziegler Film and Schlondorff, Francis Boesplug for Pyramid Productions in France, Gaumont in France, in association with Mike Downey and Sam Taylor at Film & Music Entertainment of the U.K. Other co-producers include Til Schweiger and Tom Zickler of Barefoot Films, Christoph Liedke and Marc Gabizon of Wild Bunch, and the broadcasters WDR BR and ARTE. It is funded by Medienboard Berlin-Brandenburg, FFA, DFFF, Eurimages, the Irish Film Board, and CNC.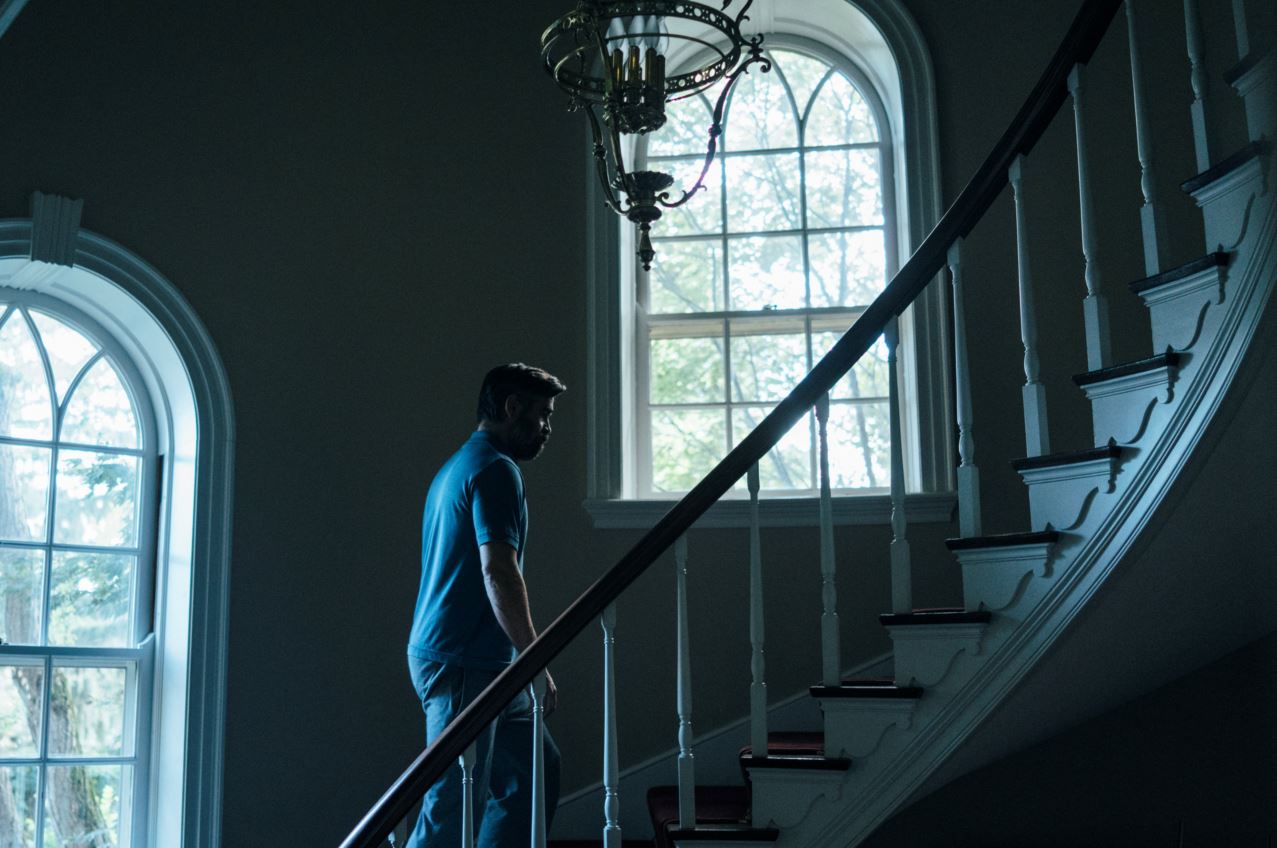 Greek director Lanthimos directs and writes The Killing of a Sacred Deer, with his The Lobster co-writer Efthimis Fillipou. The film is a psychological thriller with supernatural elements that follows a young man that needs to take revenge, a doctor that has to make a decision, and his family that must survive.
The Lobster star Colin Farrell plays the doctor, with Nicole Kidman starring as his wife, along with Barry Keoghan (Mammal), Raffey Cassidy (Tomorrowland), Sunny Suljic (The Unspoken), Bill Camp (12 Years a Slave), and Alicia Silverstone (Clueless). Lanthimos worked with Ed Guiney and Andrew Lowe of Element Pictures, and David Kosse of Film4, on The Lobster. Both production companies will also be involved in this new film, which is one of a number of projects Lanthimos is developing with them. The film is financially backed by Film4 and New Sparta Films, under a partnership arrangement brokered by Hanway Films.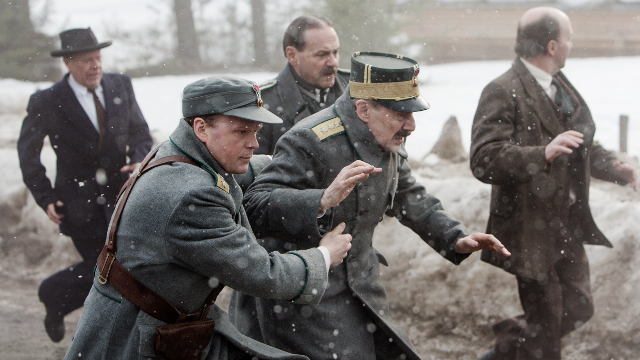 Erik Poppe's Norwegian/Irish co-production The King's Choice is a historical drama. On the 9th of April 1940, German troops invade Oslo. The king of Norway is faced with a choice, which will change his nation forever. This is a film about real events, which turned a brave man into the people's king.
The King's Choice, which was written by Harald Rosenløw-Eeg and Jan Trygve Røyneland, stars Jesper Christensen, Anders Baasmo Christiansen, and Tuva Novotny. Recently appointed Irish Film Board project coordinator Lesley McKimm co-produced for Newgrange Pictures, alongside Finn Gjerdrum, Stein Kvae, Jackie Larkin, Henrik Zein, Malene Ehlers, and Madeleine Ekman. The film received backing from the Irish Film Board, Windmill Lane Pictures, Norsk Filminstitutt, Copenhagen Film Fund, Film i Väst, Film3, Eurimages, Svensk Filminstitutt, Nordisk Film & TV Fond, Coficine, Jesper Christensen, Nordisk Film, Paradox Rettigheter, Beta Film, Danmark Radio, Nordisk, Norsk Rikskringkasting, and Svensk Television.
With 31 European countries represented, the list once again illustrates the great diversity in European cinema. In the coming weeks, the over 3,000 members of the European Film Academy will vote for the nominations in the categories European Film, Director, Actor, Actress and Screenwriter. The nominations will then be announced on 4 November at the Seville European Film Festival in Spain. A seven-member jury will decide on the awards recipients in the categories European Cinematographer, Editor, Production Designer, Costume Designer, Hair & Make-up Artist, Composer and Sound Designer.
Last week the list of 15 European documentaries recommended for a nomination for this year's European Film Awards were announced, with Ireland's School Life being selected.
The 30th European Film Awards with the presentation of the winners will take place on 9 December in Berlin.
Full Selection
A CIAMBRA
Italy, USA, France, Sweden (120 min)
A DATE FOR MAD MARY
Ireland (82 min)
A GENTLE CREATURE / KROTKAYA
France, Germany, Lithuania, The Netherlands (143 min)
A JEW MUST DIE / UN JUIF POUR L'EXEMPLE
Switzerland (73 min)
A MONSTER CALLS
Spain (107 min)
AFTERIMAGE / POWIDOKI
Poland (100 min)
ANA, MON AMOUR
Romania, Germany, France (125 min)
BPM (BEATS PER MINUTE)
France (145 min)
BIG BIG WORLD / KOCA DÜNYA
Turkey (101 min)
BRIGHT SUNSHINE IN / UN BEAU SOLEIL INTÉRIEUR
France (94 min)
BRIMSTONE
The Netherlands, Germany, Belgium, France, Sweden, UK, Hungary (148 min)
FORTUNATA
Italy (103 min)
FRANTZ
France, Germany (117 min)
FROST
Lithuania, France, Poland, Ukraine (120 min)
GODLESS
Bulgaria, Denmark, France (99 min)
HAPPY END
France, Germany, Austria (107 min)
HEARTSTONE / HJARTASTEINN
Iceland, Denmark (129 min)
ICE MOTHER / BÁBA Z LEDU
Czech Republic, Slovakia, France (106 min)
IN TIMES OF FADING LIGHT / IN ZEITEN DES ABNEHMENDEN LICHTS
Germany (101 min)
INDIVISIBLE / INDIVISIBILI
Italy (104 min)
INSYRIATED
Belgium, France (86 min)
ISTANBUL RED / ISTANBUL KIRMIZISI
Turkey, Italy (110 min)
JUPITER'S MOON / JUPITER HOLDJA
Hungary, Germany (123 min)
LAYLA M.
The Netherlands, Jordan, Belgium, Germany (98 min)
LOVELESS / НЕЛЮБОВЬ
Russia, Belgium, Germany, France (127 min)
MY GRANDMOTHER FANNY KAPLAN / MOYA BABUSYA FANI KAPLAN
Ukraine (110 min)
ON BODY AND SOUL
Hungary (116 min)
PARADISE / RAI
Russia, Germany (131 min)
REQUIEM FOR MRS. J. / REKVIJEM ZA GOSPOĐU J.
Serbia, Bulgaria, FYR Macedonia, Russia, France (94 min)
RETURN TO MONTAUK
Germany, France, Ireland (105 min)
STEFAN ZWEIG – FAREWELL TO EUROPE / VOR DER MORGENRÖTE
Germany, Austria, France (106 min)
SAMI BLOOD / SAMEBLOD
Sweden, Denmark, Norway (110 min)
SON OF SOFIA / O GIOS TIS SOFIAS
Greece, Bulgaria, France (111 min)
SPOOR / POKOT
Poland, Germany, Czech Republic, Sweden, Slovakia (128 min)
SUMMER 1993 / ESTIU 1993
Spain (96 min)
THE CONSTITUTION / USTAV REPUBLIKE HRVATSKE
Croatia, Slovenia, Czech Republic, FYR Macedonia (93 min)
THE FURY OF A PATIENT MAN / TARDE PARA LA IRA
Spain (88 min)
THE KILLING OF A SACRED DEER
Ireland, UK (121 min)
THE KING'S CHOICE / KONGENS NEI
Norway, Denmark, Sweden, Ireland (130 min)
THE LAST FAMILY / OSTATNIA RODZINA
Poland (123 min)
THE NOTHING FACTORY / A FÁBRICA DE NADA
Portugal (177 min)
THE OTHER SIDE OF HOPE / TOIVON TUOLLA PUOLEN
Finland, Germany (100 min)
THE SQUARE
Sweden, Germany, France, Denmark (145 min)
THE TEACHER / UČITEĽKA
Slovakia, Czech Republic (103 min)
TOM OF FINLAND
Finland, Germany, Sweden, Denmark (116 min)
WESTERN
Germany, Bulgaria, Austria (119 min)
WILD MOUSE / WILDE MAUS
Austria (103 min)
YOU DISAPPEAR / DU VORSVINDER
Denmark, Sweden (117 min)