The 24th Sheffield Doc/Fest kicks off today in the heart of England, with a programme of UK and international non-fiction content including a record number of worlds, international, EU and UK premiere titles across the Film and Alternate Realities programmes. Included in this year's lineup are 6 films from Ireland: Elián, School Life (In Loco Parentis), Do Donkeys Act?, Jaha's Promise, The Moderators, and The Lonely Battle of Thomas Reid.
School Life (formerly In Loco Parentis) tells the story of Headfort, the last remaining boarding school for primary age children in Ireland. Directed by Ní Chianáin with co-direction for David Rane and set on a sprawling estate in Kells, Co. Meath, the documentary melds two seemingly incongruent worlds as the ultra-modern teaching of Headfort's brilliant staff is set against the 18th century backdrop of the school's grand reception rooms, long corridors and secret doors. The idyllic surroundings provide a space where teachers become mentors and surrogate parents as they usher the young pupils through their last days of childhood.
School Life is produced by Soilsíu and financed by the Irish Film Board, the Broadcast Authority of Ireland, RTÉ, TVE, and Creative Europe. The film has already been released in Irish cinemas, having played at Hot Docs in Canada, Sundance, and Dublin International Film Festival.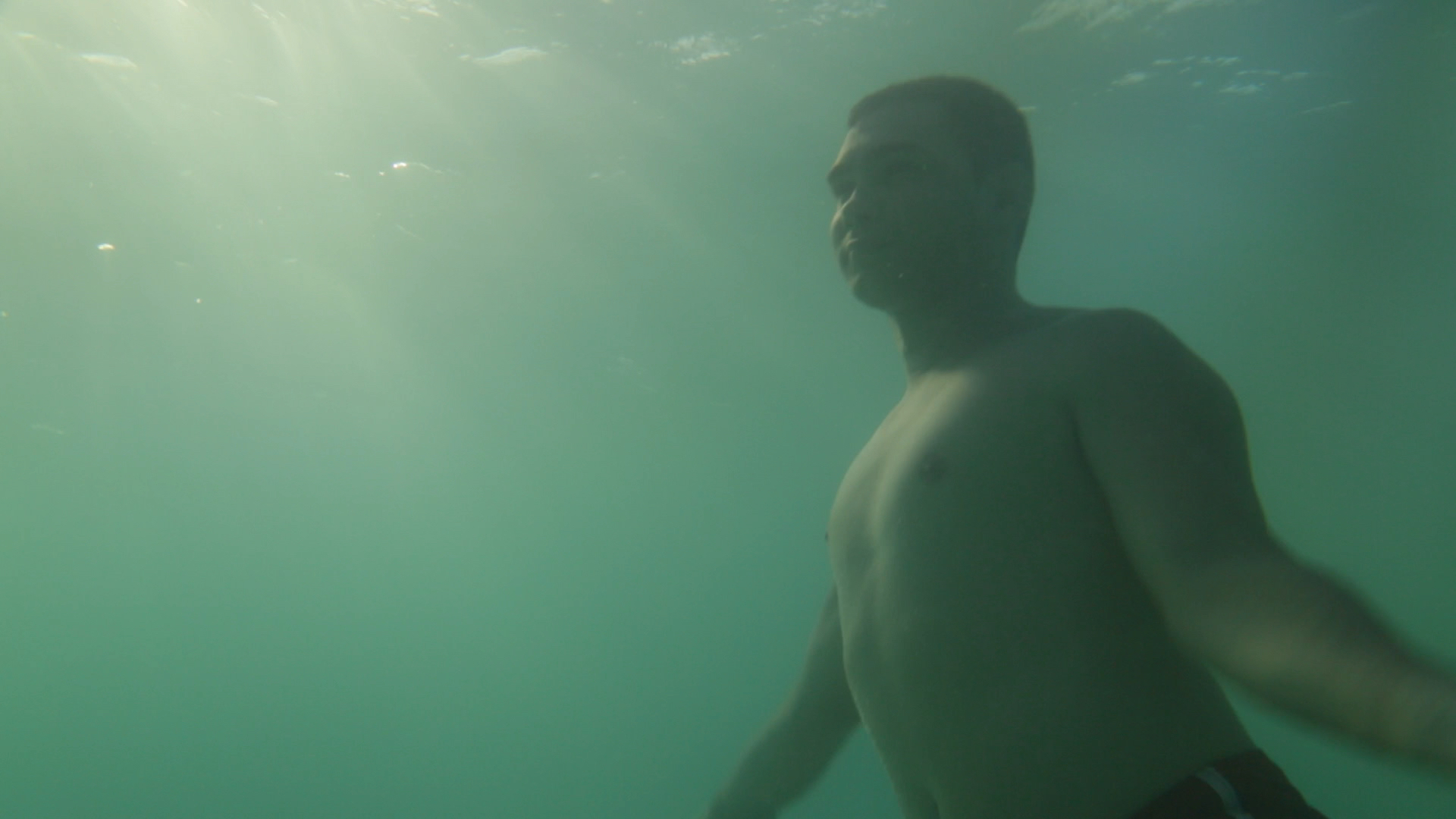 Elián is the remarkable story of Elián Gonzalez, a five-year-old Cuban boy plucked from the Florida Straits, and how the fight for his future changed the course of U.S.-Cuba relations. Featuring powerful personal testimony, candid interviews, and an extraordinary news archive, this riveting documentary recounts Elián's remarkable rescue on Thanksgiving Day in November 1999, after his mother and 10 others fleeing Cuba perished at sea.  The custody battle between the boy's Cuban father and his Miami-based relatives, and the momentous political fight that came to surround it, changed the course of history.
Elián is co-directed by US journalist Tim Golden and Dublin filmmaker Ross McDonnell, and executive produced by Academy Award®-winner Alex Gibney. Trevor Birney (Bobby Sands: 66 Days) produced the film through his Fine Point Films banner. Amy Entelis, executive vice president for talent and content development for CNN Worldwide is an executive producer for Elián . Courtney Sexton, vice president for CNN Films, is supervising producer. It is financed by CNN Films, Northern Ireland Screen, Bord Scannán na hÉireann/Irish Film Board, and BBC Storyville.
"Burned, beaten, abandoned, donkeys look back at us humans with indifference, and bray." David Redmon and Ashley Sabin's Do Donkeys Act? – filmed over 5 years––subtly subverts the notion of the "dumb beast" as it captures donkeys communicating emotionally with each other in the midst of healing from human cruelty and neglect. A poetic text threads through scenes "acted" by donkeys, a rhythmic script commentary voiced by Willem Dafoe.
Do Donkeys Act?'s ethno-poetic-animal-fiction takes its playfully self-reflexive cues from Jean Rouch and Chris Marker. Encouraging us to respect a major language barrier we might not otherwise consider––the mystery and intrigue of donkey utterances––Do Donkeys Act? invites us to "step into their shade, listen closely" as we attune to a series of dramatic performances in which we eavesdrop on donkeys speaking amongst themselves. Reclaiming the donkey from the indignity of a centuries old master slave relationship in which the dominant image of the donkey has been negative (stubborn, buffoon, jackass, laborer, trickster and fool), Do Donkeys Act? elevates a denigrated and degraded beast to the role of lead actor and performance artist. To paraphrase Marina Abramovic, the donkey is present.
Jaha's Promise tells the story of a young woman who returns home to campaign against the brutal practices that almost destroyed her life.  Jaha Dukureh was subject to female genital mutilation (FGM) as a baby and when she was 15 she was taken to New York City to marry a middle-aged man she'd never met before.A decade later, having escaped that forced marriage, she returned to the Gambia in west Africa. This film constructs Jaha's life story from her own vivid testimony, family archives and witnesses, and centers on her life's see-saw story of setback and success. It is also a documentary that focuses on the trials that women like her endure from an early age. As Jaha says, "In our culture a woman is built on sacrifices."  But Jaha is not a victim and she doesn't want our sympathy. She wants to hold power structures accountable both in Africa and in the West. Jaha demands respect for the rights of girls no matter what society they live in. Jaha's Promise captures her story and her spirit and the movement for change in Africa that she is part of.
The directors and producers of Jaha's Promise are Patrick Farrelly and Kate O'Callaghan, two award-winning, documentary film makers. Their feature documentary Nuala, about the late Irish memoirist Nuala O'Faolain, won Best Irish Film at the 2012 Dublin Film Festival and the documentary audience award at the Vancouver Film Festival. They made Voices from Grave, a story of the intersecting lives of two Northern Ireland paramilitary leaders, that won Best Documentary at the 2011 Irish Film and Television Awards. Jaha's Promise was co-produced by The Guardian newspaper.
The Moderators follows a group of new employees at a consultancy in India are trained in their responsibilities as the moderating backbone of the Internet. A cadre of Internet moderators ensures that social media sites are not taken over by bots, scammers, and pornographers. The Moderators shows the humans behind content moderation, taking viewers into the training process that workers go through in order to become social media's monitors.
The film is directed by Ciaran Cassidy and Adrian Chen. Cassidy is a winner of five Gold Medals at New York Radio Festivals. His work has been broadcast on NPR, AEON, RTE and ABC. Cassidy was named by the Observer as 'One to Watch' in 2014. Chen (born November 23, 1984) is an American journalist, and staff writer at The New Yorker.
Thomas Reid farms cattle on his 70 acres of land outside the town of Leixlip in Ireland. He lives alone in a 300-year-old farmhouse; threadbare clothes, self-cut hair and tough, weathered hands reveal a life of land and toil. Thomas's next-door neighbour occupies 350 acres of industrialized land and is the biggest producer of computer microchips in the world. Rumour of further industrial expansion abound, and the quiet and reclusive Thomas reluctantly finds himself in the face of impending change. The State issues an unprecedented Compulsory Purchase Order (CPO) against him; Thomas is to be forced from his ancestral home and lands. This is the film of a man who stubbornly holds out in the face of adversity. A layered portrait of man and land, power and principle will unfold.
The Lonely Battle of Thomas Reid is only screening for industry, with director Feargal Ward and producer Luke McManus presenting 40 minutes of sample scenes from the film which will be followed by a 20 minute Q&A.
In addition to The Lonely Battle of Thomas Reid, 3 other Irish documentaries will feature in Sheffield's MeetMarket: Ollie Aslin's Castro's Spies, Nuala O'Connor's Keepers of the Flame, Kim Longinotto's Shooting the Mafia: Letizia Battaglia.

Turlough Kelly's The 4th Act, which examines the legacy of Ballymun's 15-year regeneration project will also screen on the Doc/Player.
Sheffield Doc/Fest is a world leading and the UK's premier documentary festival, celebrating the art and business of documentary and all non-fiction storytelling.