The sixth edition of the British & Irish Film Festival has gathered an interesting selection of films from the islands of Ireland and Britain to show in the Grand Duchy of Luxembourg. Ireland is well represented with ten films from these shores featuring.
The lineup includes Luxembourg premieres for Gary Lennon's engaging documentary A Doctor's Sword, Dathaí Keane's Irish-language Western An Klondike, Johnny Gogan's documentary Generate the State, Paul Mercier's thrilling crime-romance Pursuit, James Erskine's northern Irish soccer story Shooting for Socrates, Rob and Ronan Burke's heart-warming romance Standby, Kim Farrant's Irish/Australian co-production Strangerland, Yorgos Lanthimos award-winning Irish co-production The Lobster, Toby Genkel and Sean McCormack's box-office animated hit Two by Two (Oops! Noah is Gone…), and Mark Noonan's acclaimed drama You're Ugly Too.
A Doctor's Sword tells the remarkable story of Aidan MacCarthy, a doctor from Castletownbere West Cork, who, at 28, joined the RAF in London as the 2nd World war began. Soon after he found himself evacuated from Dunkirk and in May 1941 received the George's Cross for rescuing the crew of a burning RAF plane which had crashed into a bomb dump on landing. He volunteered for service in Asia as Singapore fell to the Japanese, was captured in Java and survived almost 4 years of brutal captivity enduring starvation, malnutrition, forced labour, beatings and torture as a prisoner of war. The documentary tells Dr Aidan MacCarthy's incredible story of resilience and bravery, and his daughter Nicola's journey to find the family of the Japanese officer who gave their ancestral sword to her father.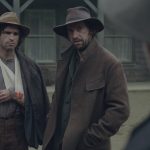 An Klondike follows the Connolly Brothers; three Irish emigrants who travel from Montana to the Yukon during the Klondike gold rush of the 1890's in the hope of striking it rich. The film sees the Connolly brothers pitch up in the town of Dominion Creek where they become embroiled in a deadly feud with Jacob Hopkins, the man who runs the town. The Connolly brothers are being played by Owen McDonnell, Dara Devaney and Sean T. Ó Meallaigh. Other cast members include Siobhán O'Kelly, Séamus Hughes, Steve Wall, Ned Dennehy, Robert O'Mahoney, Megan Riordain, Bríd Ní Neachtain and Native American actor Julian Black Antelope.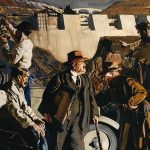 Generate the State follows the building of the Shannon Scheme (1925-29), which revolutionised electricity production and supply in Ireland — and it was 100% renewable energy. Created in the shadow of the Civil War and chronic shortages of food and money, this massive undertaking generated more than electricity. There was controversy, strikes and art. There were even allegations of a German conspiracy in Ireland. Using contemporary cinema, the impressive Siemens photographic collection and Seán Keating's series of paintings of the work in progress, Johnny Gogan creates a rich picture of how the State dared to dream of a better future for its people in a time of crisis.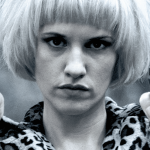 The centuries-old folk legend of Diarmuid and Gráinne gets a 21st century treatment. A road movie and thriller, Pursuit is a tale of love, betrayal and revenge, and the desire for a life beyond crime.It features a strong cast of Irish actors, lead by Ruth Bradley (Grabbers, Humans) and Barry Ward (Jimmy's Hall). They star alongside Liam Cunningham (Let Us Prey, Game of Thrones), Brendan Gleeson (Calvary), Owen Roe (Intermisson) David Pearse (Grabbers, The Guard), Don Wycherley (Ondine, Bachelors Walk), Dara Devaney (An Bronntanas), Dónall Ó Héalaí (My Name Is Emily), Ciarán O'Brien (Ripper Street), and Emmet Kirwan (Jack Taylor).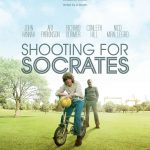 Shooting for Socrates is a David and Goliath story about Northern Ireland squaring up to the mighty Brazil in the 1986 World Cup. Co-written by Marie Jones and director James Erskine, the film stars Rebus leading man John Hannah as manager Billy Bingham, Conleth Hill (Game of Thrones) as legendary sports reporter Jackie Fullerton, Ciaran McMenamin (Primeval) as Sammy McIlroy, and Nico Mirallegro (Hollyoaks) as a young David Campbell.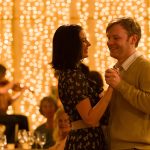 Standby is a comedy romance starring Brian Gleeson (The Stag) and Jessica Paré (Mad Men). Directed by brothers Rob and Ronan Burke, in their feature debut, and written by Pierce Ryan, Standby is about what happens when your 20s don't go how you planned. It's about falling in love, with a girl and a city again. Twenty-something Alan (Gleeson) is down on his luck. Stood up at the altar and recently fired from his banking job, he finds himself working with his mother as a part-time tourist advisor at Dublin Airport. It's there he comes face to face with first love Alice (Paré), stuck on standby for a flight home to New York. Their summer romance ended eight years previously with Alan promising to return to the US one day. He never did, and they haven't spoken since. Seizing his chance, Alan convinces a reluctant Alice to stay one more night in Dublin. Over the course of an unforgettable evening, they may just realise that they are more compatible than ever. But time is running out on this brief encounter. When does an unexpected second chance, become the one you've always been looking for?
Strangerland tells the story of Catherine and Matthew Parker, whose two teenage kids disappear into the remote Australian desert, and sees the couple's relationship is pushed to the brink as they confront the mystery of their children's fate. The film is directed by Kim Farrant, and stars Nicole Kidman, Joseph Fiennes, Hugo Weaving, Lisa Flanagan, Meyne Wyatt, and Maddison Brown. Irish writer Michael Kinirons co-wrote the script with Fiona Seres. The film was shot by Irish cinematographer PJ Dillon, with his work drawing praise at teh Sundance Film Festival earlier this year.
Lanthimos's critically acclaimed Irish co-production The Lobster is a love story set in the near future where single people, according to the rules of The City, are arrested and transferred to The Hotel.  There they are obliged to find a matching mate in 45 days.  If they fail, they are transformed into an animal of their choosing and released into The Woods.  A desperate Man escapes from The Hotel to The Woods where The Loners live and falls in love, although it is against their rules. The film is the English language debut of Greek director Lanthimos, and stars Colin Farrell and Rachel Weisz with a supporting cast including Léa Seydoux, Ben Whishaw, John C.Reilly, Olivia Colman and Ashley Jensen.
Two by Two centres on a fictional species known as Nestrians who after being denied space on Noah's ark sneak on-board with some help. When two of the kids fall overboard they must learn to fend for themselves, while their parents frantically search for them. Irish talent is represented throughout with music from Stephen McKeon, co-written by Richie Conroy, and featuring the voices of Paul Tylak, Patrick Fitzsymons, Alan Stanford, Dermot Magennis, Aileen Mythen, Ava Connolly, Callum Maloney, and Tara Flynn. Full sound post on the film was carried out at Ardmore Sound and Screen Scene.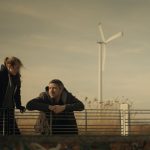 Written and directed by Mark Noonan, You're Ugly Too stars Aidan Gillen as Will, a man who is released from prison on compassionate leave to care of his niece Stacey, after the death of her mother. An odd couple of sorts, they leave the city behind to pursue what they both hope will be a fresh start in the sleepy surroundings of the Irish midlands. The two bicker and fight as they adjust to their new life together and make tentative steps towards becoming an improvised family. Music comes courtesy of Bell X1's David Geraghty, with Love Eternal cinematographer Tom Comerford behind the camera.You're Ugly Too was produced by John Keville and Conor Barry for Savage Productions, with funding from Bord Scannán na hÉireann/the Irish Film Board.
From Britain comes an equally impressive line-up, which includes45 Years, from director Andrew Haigh; Absolutely Anything, from director Terry Jones; Andrew Carnegie: Rags to Riches, Power to Peace, from director Vicky Matthews; Black Mountain Poets, from director Jamie Adams; Man Up, from director Ben Palmer; Scottish Mussel, from director Talulah Riley; Set Fire to the Stars, from director Andy Goddard; and The Face of an Angel, from director Michael Winterbottom..
For more details visit bifilmseason.lu