The 2017 Audi Dublin International Film Festival (ADIFF) line-up was released yesterday, January 18th. The festival is set to feature a strong selection of Irish films alongside a host of top-drawer international films. It opens and closes with Irish films, Aisling Walsh's Maudie kicks off the festival on February 16th, with John Butler's Handsome Devil bringing the curtain down on February 26th.
Speaking about the strong representation of Irish work in the ADIFF 2017 line-up, Gráinne Humphreys, Festival Director said, that it is "an extraordinary testament to the current strength and depth of the Irish film industry."
Here's all of the Irish films at the festival, and where you can see them.
Maudie
Maudie is based on the life of Nova Scotia folk artist, Maud Lewis, and is an unlikely romance in which the reclusive Everett Lewis (Ethan Hawke) hires a fragile yet determined woman named Maudie (Sally Hawkins) to be his housekeeper. Maudie, bright-eyed but hunched with crippled hands, yearns to be independent, to live away from her protective family. She also yearns, passionately, to create art. Unexpectedly, Everett finds himself falling in love. Maudie charts Everett's efforts to protect himself from being hurt, Maudie's deep and abiding love for this difficult man and her surprising rise to fame as a folk painter.
Maudie is directed by Song for a Raggy Boy director Aisling Walsh and written by Sherry White (Crackie, Relative Happiness).The film shot in Canada with Guy Godfree as cinematographer. Post-production took place in Windmill Lane, with Stephen O'Connell as editor. Susan Mullen of Parallel Film Productions produces, alongside Small Shack Productions, and Painted House Films. Financing comes from the Irish Film Board/Bord Scannán na hÉireann, Mongrel Media, Telefilm Canada, Newfoundland Film Development Corporation, Ontario Media Development Corporation, The Harold Greenberg Fund, and Corner Piece Capital.
Thursday, 16 February – 19:30 – Savoy 1
---
Amanda Coogan: Long Now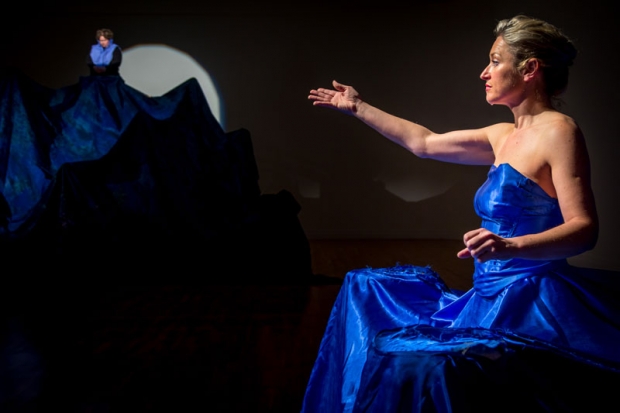 Amanda Coogan: Long Now is an exploration of Coogan's durational performance art practice, directed by Paddy Cahill. The film captures Coogan during a gruelling six week live durational exhibition, I'll sing you a song from around the town. Hosted in Dublin's RHA Gallery, the exhibition became the gallery's most successful and visited in its history. Spanning six weeks, Coogan performs live, for six hours a day, five days a week for the entire run. The film visually explores the exhibition's beautiful live performance, interwoven with Coogan's reflections on the work.
Saturday, 18 February – 12:00 – IFI
---
Without Name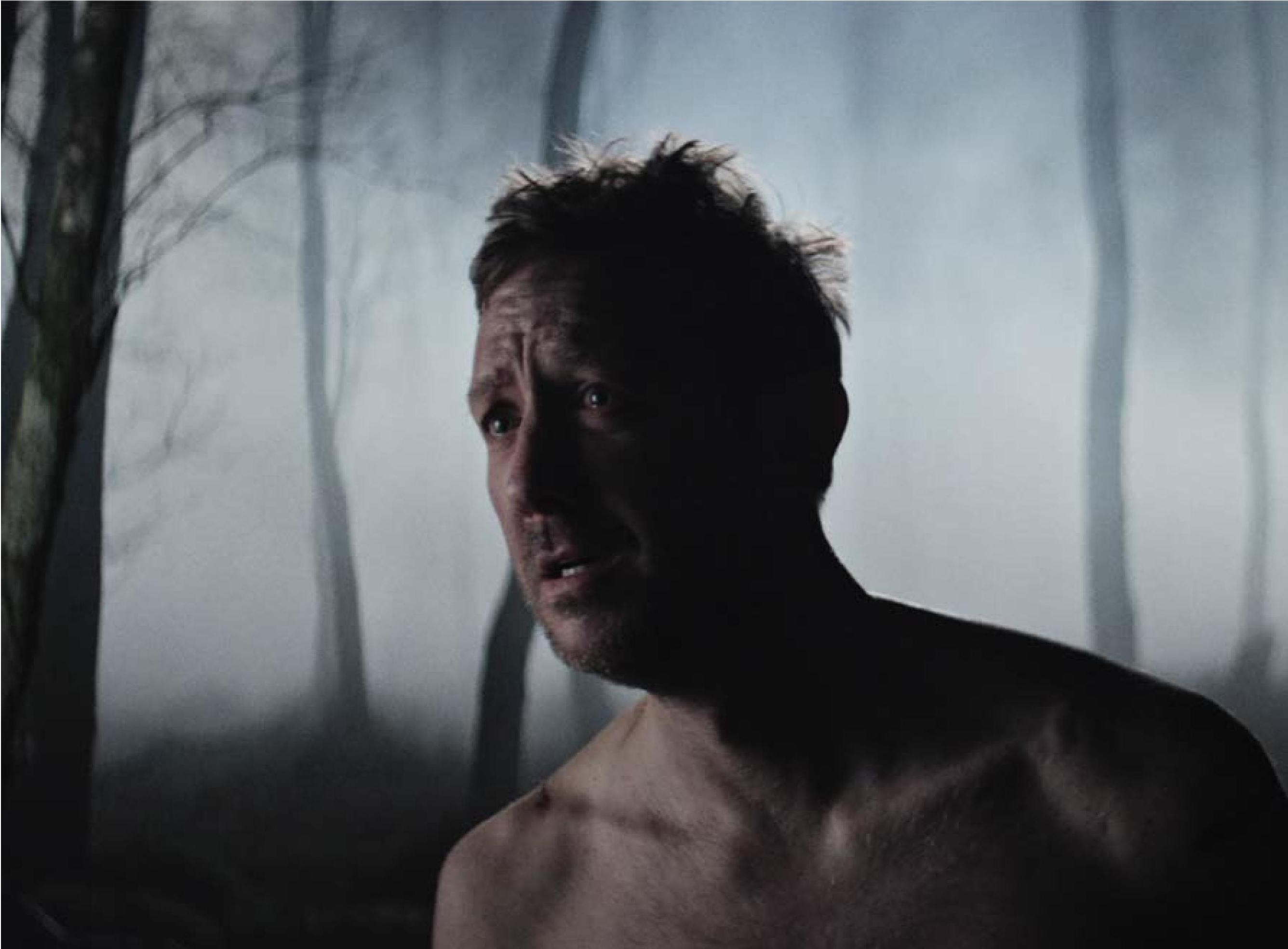 Lorcan Finnegan's Without Name is one of the three Irish Film Board-backed Catalyst projects from 2014, and follows a systematic land surveyor who loses his reason in a supernatural environment that defies all boundaries.
The film stars Alan McKenna, Niamh Algar, and James Browne as leads, as well as Morgan C. Jones, Olga Wehrly, Brendan Conroy, Bryan Quinn, Paul Ward, Donncha Crowley, Brandon Maher, Helen Roche, and Alan McNally. Director Lorcan Finnegan and writer Garret Shanley have previously collaborated on the award-winning short film Foxes which was selected for SXSW and the Tribeca Film Festival.
Cinematography comes from Piers McGrail (Glassland), with Tony Cranstoun as editor. Casting was by Thyrza Ging and Louise Kiely, with production design by Jeannie O'Brien, art direction by Mick Minogue, and costume design by Niamh Buckley. The film is produced by Finnegan and Brunella Cocchiglia Lovely Productions, with support from the Irish Film Board/Bord Scannán na hÉireann.
Saturday, 18 February – 18:00 – Light House 1
---
The Secret Scripture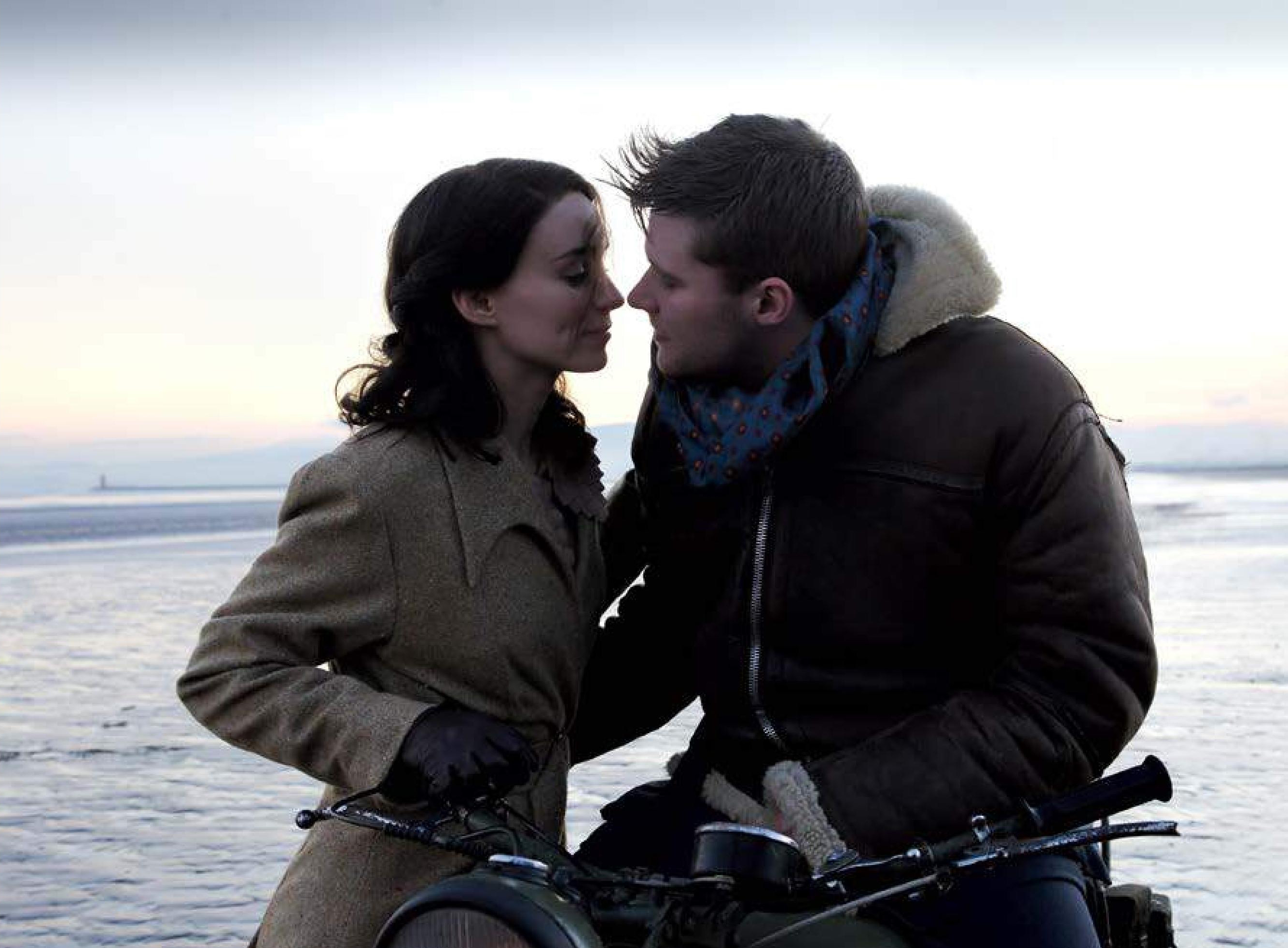 Legendary Irish filmmaker Jim Sheridan returns to ADIFF with his latest film The Secret Scripture. The film, which is an adaptation of Sebastian Barry's 2008 Man Booker Prize nominated novel of the same name, is the story of a one-hundred-year-old woman, Roseanne McNulty, who now residing in Roscommon Regional Mental Hospital decides to write her autobiography. Lady Rose is an elderly woman who has lived in a hospital for 40 years. Despite her bleak surroundings there is a light in her eyes that cannot be extinguished. Dr Greene is drawn to her, compelled to discover her past and gain her freedom. Through her scripture we reveal a life of extraordinary love, great injustice and a remarkable young woman of courage whose only crime was to fall in love yet she survives the system's brutal violations. Set against a backdrop of troubled times locally and chaos internationally we learn of her ultimate triumph.
US star Rooney Mara plays the younger Rose, with screen legend Vanessa Redgrave playing her in her older years. These are supported by Australian actor Eric Bana, and rising UK star Theo James, as well as Irish stars Jack Reynor, Aidan Turner, and Tom Vaughan-Lawlor.
Six-time Academy Award nominee Sheridan co-wrote the screenplay with the late Johnny Ferguson. Director of photography Mikhail Krichman worked on the brilliant Russian film Leviathan, and composer Brian Byrne has previously worked with Sheridan on In America. It is edited by Dermot Diskin (Wake Wood, Moscow Never Sleeps), with production design by Derek Wallace (Good Vibrations, The Sea). The Secret Scripture, which is produced by Noel Pearson and Rob Quigley for Ferndale Films in association with Voltage Pictures, is financed by the Irish Film Board, the Ingenious Senior Film Fund, Apollo Media, and the European Media Fund.
Saturday, 18 February – 19:30 – Savoy 1
---
Pickups

Irish actor Aiden Gillen teams up with British director James Thraves for this semi-autobiographical tale. Aidan's been having trouble sleeping. His marriage has broken down and he's spending less time with his kid. He's addicted to his job, but he's nervous of turning down work. He also has a serious back problem, the pain is nightmarish and the drugs aren't working. At least there are the fans, popping up when he least expects it. He kind of likes the attention, although Aidan is slightly concerned one of them might be stalking him. If only he could get some sleep.
Saturday, 18 February – 20:15 – IFI
---
Sanctuary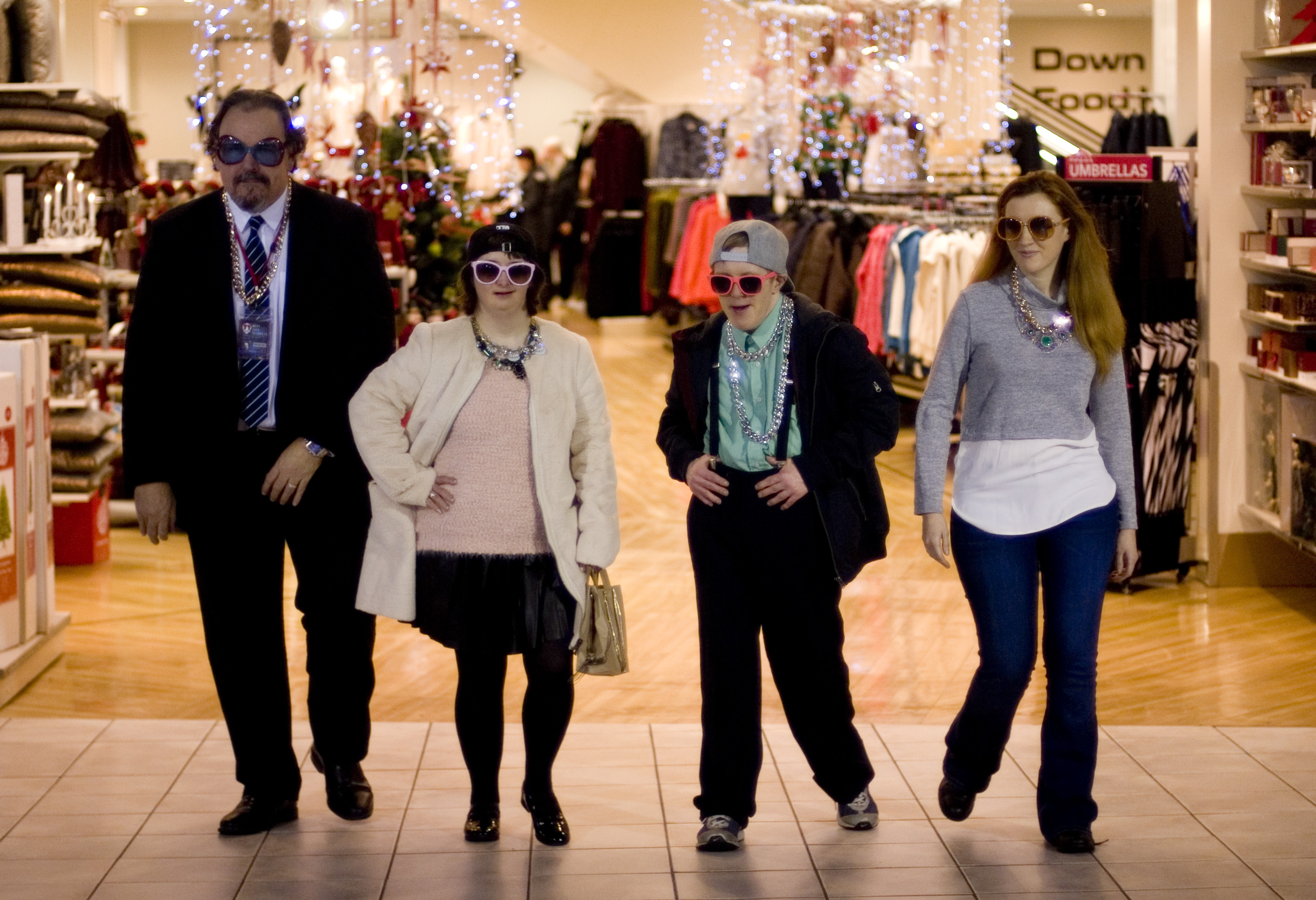 Set in the world of people with intellectual disabilities, Sanctuary is a touching and funny love story about Larry and Sophie, two people who long to be together in a world that does everything to keep them apart. Larry, has Down Syndrome, Sophie, has severe epilepsy. The two are attracted to each other and, through a care worker Tom, they sneak away to a hotel room during a supervised trip to the cinema. What do they do once they are there? How do they express a love that dare not speak it's name? Are they aware that in Ireland they are about to break the law?
Directed by Len Collin, the film is based on a script by Christian O'Reilly adapted from his own play, which was originally commissioned and produced by Blue Teapot Theatre Company. The multi-award-winning theatre company is known for its work with people with intellectual disabilities, and all the principal cast come from there.
Sanctuary is a world-first for actors with intellectual disabilities. Following on from pioneers such as Jaco Van Dormael's as Le huitième jour (1996) and Galvao's Colegas (2012) this film features nine wonderful actors with ID. The film stars Kieran Coppinger and Charlene Kelly in the leads, with support from Michael Hayes, Emer Macken, Paul Connolly, Frank Butcher, Patrick Becker, Jennifer Cox, and Valerie Egan. The film also features Stephen Marcus, Amy-Joyce Hastings, Tara Breathnach, Caroline Grace-Cassidy, and Christopher Dunne. Edwina Forkin produced the film for Zanzibar Films, with Russell Glesson as DoP, Julian Ulrich as editor, Eleanor Woods on production design, and music from Joe Conlon. Sanctuary was made with financial assistance from the Irish Film Board, the Broadcast Authority of Ireland, and RTÉ.
Saturday, 18 February – 20:30 – Light House 1
Sanctuary on Tour
In association with access>CINEMA, and with the support of the Arts Council, ADIFF will host three additional screenings of Len Collin's Sanctuary in venues outside of Dublin during the festival dates. Tickets available directly from the venues.
Monday, 20 February – 20:00 – Pavilion Theatre, Dún Laoghaire
Tuesday, 21 February – 20:00 – Droichead Arts Centre, Drogheda
Wednesday, 22 February – 20:00 – Riverbank Arts Centre, Newbridge
---
Best
He was football's first rock and roll star – a handsome, charismatic Belfast boy who could thrill and excite the crowds with every turn of the ball. But George Best was also the lead in his own Shakespearean tragedy, a flawed genius, brought down by drink, temptation and depression. In this feature documentary, director Daniel Gordon (Hillsborough) recounts the tale of this beloved but bedevilled superstar with riveting, evocative footage and testimony by those who knew him at his best—and worst.
Saturday, 18 February – 20:45 – Cineworld 9
---
ADIFF Shorts 1
ADIFF Shorts 1 features three award-winning Irish shorts, and 5 specially selected international shorts.
Lily
Director: Graham Cantwell | Ireland | 21 mins | Writer: Graham Cantwell | Cast: Clara Harte, Dean Quinn, Leah McNamara
A girl with a secret, on the cusp of becoming a young woman. When a misunderstanding with the beautiful and popular Violet leads to a vicious attack, Lily is faced with the greatest challenge of her young life.
Second to None
Director: Vincent Gallagher | Ireland | 7 mins | Writer: Vincent Gallagher
Frederick Butterfield is tired of always being runner-up. When he becomes the world's second oldest person, he hatches a plan to claim first place.
Gridlock
Director: Ian Hunt Duffy | Ireland | 20 mins | Writer: Darach McGarrigle | Cast: Moe Dunford, Peter Coonan, Amy De Bhrún, Steve Wall
Gridlock is a thriller set during a traffic jam on a country road. When a little girl goes missing from one of the cars, her father forms a desperate search party to find her, and soon everyone is a suspect.
Sunday, 19 February – 16:00 – Light House 1
---
The Piano Lesson
Directed by acclaimed Irish documentary filmmaker Ken Wardrop (His & Hers, Mom & Me), The Piano Lesson charts the musical journey of numerous piano students through the commitment and pressure of the keyboard examinations. The piano lesson offers a unique window into the students' lives. It is an opportunity to consider the impact that music, learning and creativity has. The film examines the students' relationships with their teachers, their counterparts, the music and definitely the pianos. Audiences will discover meaningful truth in their successes and setbacks; unearthing charming curiosities that will make them laugh and cry.
Monday, 20 February – 18:30 – IFI
---
In Loco Parentis
In Loco Parentis tells the story of Headfort, the last remaining boarding school for primary age children in Ireland. Directed by Neasa Ní Chianáin with co-direction for David Rane and set on a sprawling estate in Kells, Co. Meath, the documentary melds two seemingly incongruent worlds as the ultra-modern teaching of Headfort's brilliant staff is set against the 18th century backdrop of the school's grand reception rooms, long corridors and secret doors. The idyllic surroundings provide a space where teachers become mentors and surrogate parents as they usher the young pupils through their last days of childhood. In Loco Parentis is produced by Soilsíu and financed by the Irish Film Board, the Broadcast Authority of Ireland, RTÉ, TVE, and Creative Europe.
In Loco Parentis received its world premiere at the International Documentary Festival Amsterdam (IDFA) this November, where it also became the first Irish film to be selected to compete in the coveted IDFA Competition for Feature-Length Documentary. It is also playing at the prestigious Sundance Film festival, one of only two irish films selected in 2017.
Monday, 20 February – 20:30 – Light House 1 / Thursday, 23 February – 14:00 – Light House 1
---
Nails
Nails follows the story of Dana Milgrom, a track coach who, having survived a near-death car accident, finds herself completely paralyzed and trapped inside her own body. While recovering, she becomes convinced that an evil presence, the titular Nails, exists inside her hospital room and is intent on killing her. Believing her to be experiencing a mental breakdown, Dana's family brush away her concerns. Becoming increasingly terrified, Dana soon realizes that she may not be the only target. Unable to leave her bed, she risks losing the ones she cares for most.
Descent star Shauna Macdonald plays Dana, alongside British comedian Ross Noble (Stitches), Steve Wall (of Irish band The Stunning), Leah McNamara, and Richard Foster-King as Nails.
Denis Bartok (producer of anthology horror Trapped Ashes) directs from his own script, which was co-written with Tom Abrams. Cinematography is by James Mather (Frank), with music by longtime Gary Numan collaborator Ade Fenton. The film has the support of the Irish Film Board, with Brendan McCarthy and John McDonnell producing for Dublin based Fantastic Films along with Jan Doense and Herman Slagter of The Netherlands-based, genre-specific Netherhorror.
Monday, 20 February – 20:45 – Cineworld 9
---
Photo City
Directed by John Murphy and Traolach Ó Murchú, Photo City is one of the two Reel Art documentaries, funded by the Arts Council, that feature at the festival. Rochester, NY is a city defined by photography. Once dominated by Kodak, the city now faces a new digital future. Photo City presents a portrait of photography itself as told through the lens of the citizens of a place defined by the art form. The film explores how the various strands of the city interact with photography, how its past informs its present, and how the resilience of its citizens perhaps suggests a future.
Tuesday, 21 February – 18:00 – IFI
---
The King's Choice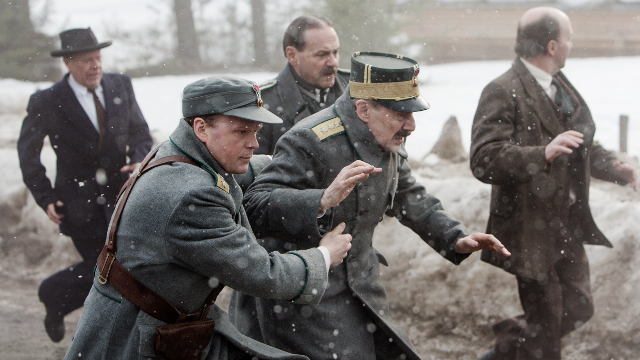 Shortlisted for Oscar, The King's Choice is an Irish-Norwegian co-production., directed by Erik Poppe. On the 9th of April 1940, German troops invade Oslo. The king of Norway is faced with a choice, which will change his nation forever. This is a film about real events, which turned a brave man into the people's king.
The King's Choice, which was written by Harald Rosenløw-Eeg and Jan Trygve Røyneland, stars Jesper Christensen, Anders Baasmo Christiansen, and Tuva Novotny. Newly appointed Irish Film Board project coordinator Lesley McKimm co-produced for Newgrange Pictures, alongside Finn Gjerdrum, Stein Kvae, Jackie Larkin, Henrik Zein, Malene Ehlers, and Madeleine Ekman.
The film received backing from the Irish Film Board, Windmill Lane Pictures, Norsk Filminstitutt, Copenhagen Film Fund, Film i Väst, Film3, Eurimages, Svensk Filminstitutt, Nordisk Film & TV Fond, Coficine, Jesper Christensen, Nordisk Film, Paradox Rettigheter, Beta Film, Danmark Radio, Nordisk, Norsk Rikskringkasting, and Svensk Television.
Wednesday, 22 February – 20:40 – Cineworld 8
---
Unless
Unless, which is adapted and directed by Alan Gilsenan, is based on the award-winning and final novel from Canadian author Carol Shields, and will world premiere at the Toronto International Film Festival next week. The film follows a successful writer struggling to come to terms with her daughter's decision to withdraw from the world and start pan-handling on a street corner.
Academy Award nominee Catherine Keener leads a star-studded cast, which also features Matt Craven, Brendan Coyle, Hannah Gross, Chloe Rose, Abigail Winter, Martha Henry, and Hanna Schygulla. Gilsenan is best known for biographies The Yellow Bittern and Eliza Lynch: Queen of Paraguay.
Unless is a Canada-Ireland co-production, produced by Jennifer Kawaja and Julia Sereny of Sienna Films and Tristan Orpen Lynch and Aoife O'Sullivan of Dublin-based Subotica. Multiple IFTA award-winning editor Emer Reynolds oversaw post-production, with Celiana Cardenas as cinematographer, production design from Tim Bider, and music from Jonathan Goldsmith. The film is financed with the financial participation of the Irish Film Board, Telefilm Canada, the Ontario Media Development Corporation (OMDC), Mongrel Media, Premiere Fund and Windmill Lane Pictures, with development funding by Super Channel.
Wednesday, 22 February – 20:50 – Light House 1
---
ADIFF Shorts 2
ADIFF Shorts 2 contains two award-winning Irish shorts, and seven curated international short films.
Breathe
Director: James Doherty | Ireland/UK | 15 mins | Writer: Theo James Krekis | Cast: John Connors, Lee O'Donoghue, Lynn Rafferty
A hardy Irish Traveller becomes increasingly concerned with his nine year-old son's femininity and sets about toughening him up.
Din
Director: Helen Flanagan | Ireland | 9 mins | Writer: Helen Flanagan | Cast: Noel O'Donovan
Even when sinister noises begin haunting him in his isolated house, ailing farmer Pat refuses to admit that he needs help.
Friday, 24 February – 18:00 – Light House 3
---
Notes on Rave in Dublin
"What's your name? Where ya from? How many ya on?" Notes on Rave in Dublin is a roller coaster ride through the birth pangs of dance music in our dirty old town. From the democratic romance of those early loved up dancefloors to how a cold social stratification and commercialisation crept back. That left it up to a network of outsider labels, pirates, and ravers to establish the indigenous scene that we now call our own. This is a story of how an underground works, mutates and survives.
Friday, 24 February – 18:30 – Light House 1 / Sunday, 26 February – 14:00 – Light House 3
---
ADIFF Shorts 3
ADIFF Shorts 3 contains 3 excellent Irish shorts, and 5 specially curated international short films.
The Nation Holds Its Breath
Director: Kev Cahill | Ireland | 20 mins | Writer: Kev Cahill | Cast: Sam Keely, Barbara Brennan, Ally Ni Chiarain
On the day of the most important football match in Irish history, an expectant father is torn between witnessing the miracle of childbirth and the miracle of reaching the quarterfinals of the World Cup.
Gone
Director: Patrick Maxwell | UK/Ireland | 15 mins | Writer: Patrick Maxwell | Cast: Niamh Algar, Ran Andrews
Paul returns to his hometown to find that his ex-lover has a child with another man. As old sparks reignite, jealousy and revenge lead to fatal consequences.
Pebbles
Director: Jonathan Shaw | Ireland | 15 mins | Writer: Jonathan Shaw | Cast: Marie Mullen, Niamh Algar, Stephen Brennan, Sam McGovern
On her 50th wedding anniversary Ruby returns to the hotel where she spent her Honeymoon. Will her estranged husband return to honour a promise?
Saturday, 25 February – 18:15 – Light House 3
---
The 4th Act
Directed by Turlough Kelly, The 4th Act tells the story of the €1bn regeneration of Ballymun, a high-rise working-class community on the north side of Dublin, through the eyes of the community itself. Drawing on hundreds of hours of local and personal archives collated over the past thirty years, the film explores themes of loss, community, hope and defiance as the residents of Ballymun watch their familiar landscape and way of living disappear.
Saturday, 25 February – 18:15 – Cineworld 8 / Sunday, 26 February – 4:30 – Light House 1
---
Tomato Red
Directed by Juanita Wilson (As If I'm Not There), Tomato Red is based on the acclaimed novel by Daniel Woodrell (Winter's Bone) and follows the story of small-town drifter Sammy Barlach on his search for his next cold beer and the bunch that'll have him. When he meets the red-haired Jamalee and her beautiful brother Jason, his life is opened up in ways he could never have imagined. Happy to have a home at last, Sammy finds his life opening up in ways he could never have imagined. But this new life is torn apart by a sudden violent incident, leaving them crying out for justice and revenge. But what if your cries fall on deaf ears? How do you make yourself heard if you don't have a voice? Finding themselves powerless against the forces of corruption and prejudice, the only thing Sammy has left to fight is the demons inside his own head.
The film stars Julia Garner as Jamalee, with Nick Rowe as her brother Jason, and Jake Weary as Sammy. British actress Anna Friel plays Jamalee and Jason's mother, with Sean Tyson, Kurt Max Runte, Kathryn Kirkpatrick, Trevor Lerner, and Scott A. McGillivray supporting.
Principal photography took place in British Columbia in Canada in summer 2015. Post-production took place at Screen Scene in Dublin, with Room editor Nathan Nugent. Cinematography is by the always excellent Piers McGrail, with a soundtrack from Kevin Murphy, Thomas Haugh, and Stephen Shannon. The film is produced by Elizabeth Gill and James Flynn of Metropolitan Films/Octagon Films, and Daniel Bekerman for Scythia Films. Financing comes via the Irish Film Board/Bord Scannán na hÉirean, Take 5 Productions, and Screen Scene.
Saturday, 25 February – 20:45 – Light House 1
---
The Farthest
Directed by Emer Reynolds, The Farthest promises to be one of the most stunning documentaries at the festival. I s it humankind's greatest achievement? 12 billion miles away a tiny spaceship is leaving our solar system and entering the void of deep space. It is the first manmade object ever to do so. Slowly dying within its heart is a plutonium generator that will beat for perhaps another decade before the lights on Voyager finally go out. But this little craft will travel on for millions of years, carrying a Golden Record bearing recordings and images of life on Earth. In all likelihood Voyager will outlive humanity and all our creations. It could be the only thing to mark our existence. Perhaps someday an alien will find it and wonder.
In this powerful, poetic and cinematic feature documentary, The Farthest celebrates these magnificent machines, the men and women who built them and the vision that propelled them farther than anyone could ever have hoped. Launched from a fractious planet, these pioneers sail on serenely in the darkness – an enduring testament to the ingenuity of humankind and the untapped limits of the human imagination.
Sunday, 26 February – 14:00 – Savoy 1
---
Handsome Devil
Director John Butler closes ADIFF for the second time (The Stag – 2015) with the beautifully tender and wonderfully funny coming-of-age drama Handsome Devil.
With his shock of red hair, proclivity for old rock songs, and general oddness, Ned is a certified outcast in his rugby-crazy, all-boy boarding school. Ned doesn't even dislike rugby, but that doesn't stop him from being an easy target. His mind is set on expulsion or escape, until the arrival of a new English teacher and a new roommate, a surprisingly sensitive rugby player with more than a few secrets, sets Ned on a path towards finally allowing himself to be heard.
The young cast is led by Fionn O'Shea and Nick Galitzine (one of the 2015 Screen Stars of Tomorrow), with support from Andrew Scott (The Stag, Sherlock), Moe Dunford (Vikings, Patrick's Day), Michael McElhatton (Game of Thrones), Ruairi O'Connor, Jay Duffy, Mark Lavery, and Jamie Hallahan. The film also features cameo performances from Ardal O'Hanlon, Amy Huberman, Norma Sheahan, Mark Doherty, and Hugh O'Conor.
Post-production on Handsome Devil took place at Windmill Lane Pictures with The Stag editor John O'Connor. Rebecca O'Flanagan and Rob Walpole produce for Treasure Entertainment, with backing from the Irish Film Board. Key crew include DOP Cathal Watters (Viva); production designer Ferdia Murphy, costume designer Kathy Strachan, and sound recordist Hugh Fox, all of whom worked with Butler on The Stag. Casting was by Louise Kiely.
Sunday, 26 February – 20:00 – Savoy 1
---
The Dublin International Film Festival is sponsored by Audi, its principal funder is the Arts Council and it is also in receipt of funding from the Irish Film Board. Key partners and funders include hotel partner The Merrion Hotel, print transport partner Wells Cargo, post-production partner Windmill Lane, digital out-of-home provider Orbscreen, social listening partners Olytico, food ordering app Just Eat and media partners Entertainment.ie, 98FM, The Times & The Sunday Times.
Tickets for ADIFF are now on sale at 01 687 7974 and online at www.diff.ie.