The Bleeding Pig Film Festival is currently underway for its third edition, running until Wednesday, September 12th in its usual venue Keeling's Pub of Donabate. This year there are some exciting new changes afoot.
In addition to two nights of short film, this year for the first time, the festival will present a feature film. Irish award-winning film Michael Inside will screen on Wednesday 12th September and writer/director Frank Berry will attend for a Q&A after the screening. It will be a great opportunity for anyone who missed the film during its Irish release, having won Best Irish Feature at the Galway Film Fleadh 2017 and Best Film at the 2018 IFTAs. It has also been selected for European Film Awards this year.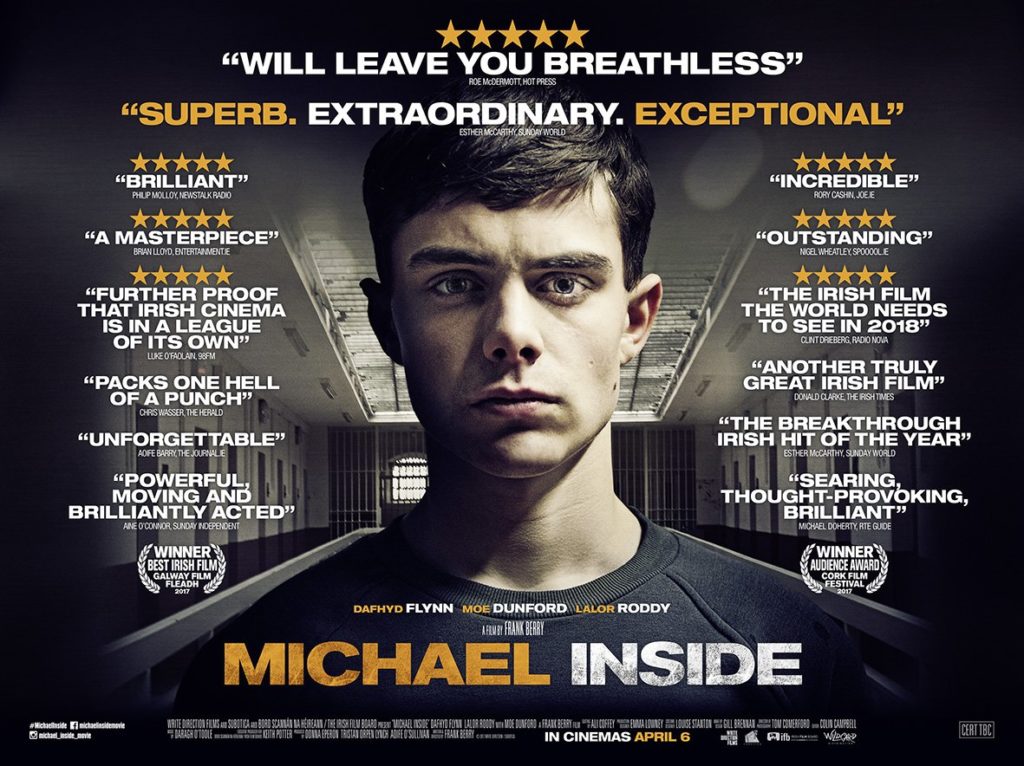 The film festival is facilitated and supported by Bleeding Pig Cultural Festival, and managed and programmed by Emma Fagan who runs "Fillum" a company which promotes Irish independent film-makers. Emma's  aim for the film festival is "to bring independent cinema to the local community of Donabate and surrounding areas and to facilitate open discussion between film-makers and audiences". As in previous years there is a diverse range of themes, mostly from Ireland but with a taste of The Netherlands, Spain and the USA. The narratives touch on some serious issues and dark drama while balancing this with edge of the seat thrills, animation and comedy.
This year, the festival has teamed up with Film Bath in the UK and have awarded 70% of the films on the programme the F-Rating. This rating applies to any film which is written and/or directed by a woman. Tuesday night's screening will be solely dedicated to F-rated films. All films have been written/directed by women and include Native by Linda Bhreathnach , Peel by Annika Cassidy, Late Afternoon by Cartoon Saloon's Louise Bagnell and Throwline by Mia Mullarkey. Also on Tuesday night's bill are three student films by women. Closing Act is an animation by Ellen Grant of Ballyfermot College. Recovery by Siofra Quinn Gates and Renate Canga and Shed Men by Kirsty Conway and Louise Dolan . All are graduate films from Coláiste Dhulaigh where they were mentored by filmmakers Frank Berry and Leticia Agundo, whose documentary Forty Foot also screens.
Film Equipment Hire Ireland are sponsoring the award for Best Student Film and the judging panel will consist of Scannain and CinÉireann's Darren Mooney, Jess and Luke Dunne of Film in Dublin, and Alison Crinion from LoveMovies.ie.
Doors open each night at 7.20pm with screenings kicking off at 7.30pm sharp. Each screening will be followed by an informal Q&A with the film-makers. All screenings are free.
The Bleeding Pig Facebook event page can be found here and you can find them on Twitter here
The full programme and more information on the festival can be found on the Bleeding Pig website