Last night (October 18th) the Cork Film Festival launched the official programme for their 61st Cork Film Festival. As befits the oldest film festival in Ireland there's a strong selection of Irish feature films and documentaries in the lineup, which also features 39 Irish shorts.
---
In View
Gate Cinema – November 12th, 6.30pm
In View is the story of the implosion of Ruth Donnelly, a happy married and accomplished Garda detective whose drunken indiscretion while pregnant led to the loss of her baby at birth. Blaming Ruth and unable to cope, her husband takes his own life leaving Ruth alone. Five years later Ruth's life of burdening guilt is dominated by rage, alcoholism, depression and self-loathing, leaving her to eventually conclude that there is only one way for her to make amends with the world. The film, which is directed by Ciaran Creagh, features a star-making turn from Caoilfhionn Dunne (Love/Hate) in the lead, supported by Ciaran McMenamin (One Hundred Mornings), Stuart Graham (Hunger), Maria McDermotteroe (Veronica Guerin), Aoife King (Mammal), Eoin Quinn (limp.) and Gerard McSorley (In the Name of the Father). In View is produced by Dave Byrne of Underground Cinema.
---
Rebel Rossa
Gate Cinema – November 13th, 1.30pm
From an idyllic childhood in rural Ireland torn apart by the Potato Famine to imprisonment and torture in dank Victorian jails; from forced exile to New York where he organized a direct action bombing campaign in the UK to the massive funeral in Dublin that ignited events that led to Irish independence, Jeremiah O'Donovan Rossa symbolized the very core of the unrepentant Fenian Irish revolutionary. This film tells the story of Rossa and his equally ardent wife Mary Jane, delving into what they did and what they meant during the fight for Irish independence and – now that the 100 year anniversary of the Easter Uprising is approaching – what they mean in a contemporary context, both in Ireland and in a world where the term "terrorist" is often used but rarely examined.
---
Out of Innocence
Triskel Christchurch – November 13th, 3pm
Based on real events in 1980's Ireland, this documentary is a story of injustice, prejudice, state bias, religious dogma, tragedy, and the power of family and law. Out of Innocence is set to a backdrop of the Abortion debate, the emergence of the first Women's movement and a growing disenchantment with the Catholic Church. The film follows an unmarried mother living in rural Ireland struggling to forge a better life for her and her child. As she negotiates the prejudices and rules within her society, she is swept up into a police investigation, along with her entire family, and ultimately committed to trial in a shocking series of events.
---
Further Beyond
Triskel Christchurch – November 13th, 6pm
In their debut documentary Christine Molloy and Joe Lawlor take as their point of departure the compelling 18th century figure Ambrose O'Higgins and attempt to retrace his remarkable journey from Ireland to Chile. Key locations in O'Higgins' life are visited and reflected upon in the hope that something might be revealed, as if these very locations might contain clues. As they speculate on the idea of place and what O'Higgins embodies, the filmmakers continually get sidetracked by a competing story of immigration and displacement. Gradually, and not without humour, these intertwining narratives uncover ideas about the transformative powers of travelling.
---
Trailers
Triskel Christchurch – November 13th, 8.15pm
An experimental feature film by Rouzbeh Rashidi, Trailers shows Rashidi's ongoing exploration into the nature of cinema. The film sees a group of characters adrift in space, each locked into their own sexual rituals while a cataclysm of universal proportions unfolds. This visionary spectacle uses multiple formats and visual textures in weaving an erotic anti-narrative suspended in its own space and time.
---
A Dark Song
Triskel Christchurch – November 15th, 9pm
Liam Gavin's feature debut, A Dark Song, follows Sophia, a young woman who insists on renting an old house in the remote countryside so that she can hire an occultist. She needs him to perform an ancient invocation ritual, the Abramelin, to summon up Sophia's Guardian Angel so her wish can be granted. She wishes to talk to her murdered child, a desire that consumes her. A Dark Song features Patrick's Day star Catherine Walker in the lead, with Sightseers' Steve Oram as the occulist hired in to help her. Frank star Mark Huberman and Poison Pen's Susan Loughnane offer strong support. A Dark Song was filmed in locations around Dublin and Wicklow in the summer of 2015. Viva cinematographer Cathal Watters shot the film, with Connor Dennison as production designer. Bowsie Workshop assisted on the practical effects. Post-production is taking place at Windmill Lane Pictures with editor Anna Maria O'Flanagan and Patrick's Day composer Ray Harman. David Collins and Cormac Fox produce for Samson Films, with Tim Dennison producing for UK production company Tall Man Films. Funding comes via the Irish Film Board/Bord Scannán na hÉireann and Ffilm Cymru Wales.
---
The Randomer
Gate Cinema – November 16th, 7.30pm
The Randomer is a modern Irish comedy about sex, love and babies. The film follows Meg, a free-spirited woman who enjoys the perfect life. She has a great job only minutes away from her city apartment, with trendy bars, cafés and nightlife on her doorstep. Life without kids is a blast, until she starts to think the unthinkable: she wants a baby. Now it's a race against time to find an uncomplicated man for just one night. The Randomer is the Filmbase Master Students' 2016 feature film, with all elements of the film produced by the members of the class, from pre-production to post production, marketing and distribution.
---
Frank O'Connor – Idir Dhá Shruth
Gate Cinema – November 17th, 1.45pm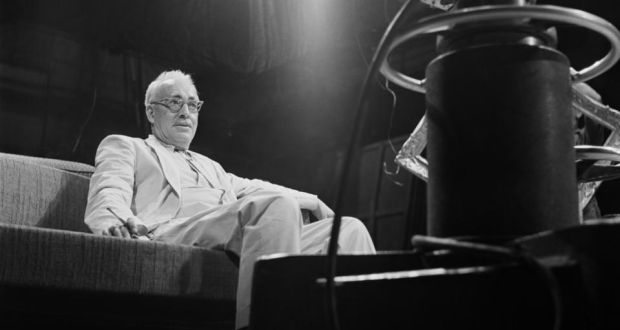 Celebrated as one of the masters of the short story, Frank O'Connor was also an important translator of classical Irish poetry. Cork poet and writer Liam O'Muirthile tells O'Connor's forgotten story. He argues you cannot understand O'Connor's voice in English without understanding his natural writing voice, which is rooted in Irish.
---
Bobby Sands: 66 Days
Triskel Christchurch – November 17th, 5.30pm
By the early 1980s, after two decades of violence and unrest, the situation in Northern Ireland took a sudden and profound turn inside the infamous Maze Prison. Seeking the right to be treated as political prisoners rather than common criminals, Irish Republicans led by Bobby Sands began a prison hunger strike that would draw international attention to the conflict. In the 66 days that he refused food, Sands would be elected to the British Parliament, put the Irish Republican struggle centre stage on the world news agenda, and pay the ultimate price for his political convictions. The film combines a powerful mosaic of archival materials, reconstructions and the illuminating accounts of former prisoners, commentators and key players in the drama. With Sands's evocative prison diary at its core, the film brings fresh insight to an iconic figure who single-handedly created a transformative moment in Ireland's history that had global aftershocks.
---
I Am Not a Serial Killer
Everyman Theatre – November 17th, 20.45pm
An adaptation of Dan Wells' novel, I Am Not a Serial Killer follows a 15-year-old who is a diagnosed sociopath. Due to being plagued by constant homicidal urges, he lives by a set of rules designed to keep his violent impulses in check. The film, which shot in Minnesota last year, features Max Records (Where The Wild Things Are) in the lead, alongside Christopher Lloyd (Back To The Future) and Laura Fraser (Breaking Bad). Floodland Pictures and Fantastic Films produce, alongside The Tea Shop and Film Company. Financing comes from the Irish Film Board, Quickfire Films, and The Fyzz Facility. Acclaimed cinemtographer Robbie Ryan acts as director of photography on the film, with Starred Up's Nick Emerson editor..
---
Know All
Triskel Christchurch – November 18th, 1pm
Know All is a documentary by Loosehorse for RTÉ co-funded by Science Foundation Ireland. Anne-Marie Tomchak was born and reared on a farm in rural Longford. But as the newly appointed Editor of Mashable UK, she is quickly becoming one of the most influential voices in a brave new digital world. Anne- Marie brings her expertise home, as she explores how digital fingerprints are rapidly becoming the most valuable commodity in the world's economy. As the lines of public and private domains blur and technology forces society to abandon the notion of anonymity, Anne-Marie asks whether Big Data is selling Ireland short.
---
Forever Pure
Gate Cinema – November 18th, 7pm
Forever Pure is an Israeli, UK, Irish, and Norwegian co-produced documentary from director Maya Zinshtein. Beitar Jerusalem F.C. is the most popular and controversial football team in Israel, the only club in the Premier League never to sign an Arab player. Mid-way through the 2012/13 season, a secretive transfer deal by the owner, Russian-Israeli oligarch Arcadi Gaydamak, brought two Muslim players from Chechnya. The deal inspired the most racist campaign in Israeli sport that sent the club spiraling out of control. One season in a life of this famed club is a story of Israeli society, personal identity, politics, money and a window into how racism is destroying a team and society from within. The film is produced by Maya Films and Duckin' & Divin' Films, and co-produced by Roads Entertainment in Ireland. It is supported by Yes Docu, NFCT, Sundance Institute, the Irish Film Board, BBC Storyville, Gucci Tribeca Documentary Fund, DR, Liminal Fund Grant – BRITDOC, Filmkraft Rogaland, Fritt Ord, Bertha Film Fund, and Canal Plus.
---
Crash and Burn
Gate Cinema – November 19th, 3.45pm
https://www.youtube.com/watch?v=K69quY2D6bc
Crash and Burn is the story of Tommy Byrne, who for a fleeting moment in the early 80s was the world's greatest driver, the motor racing equivalent of George Best and Muhammad Ali all rolled into one. Eddie Jordan the former team-owner, who worked with both Senna and Schumacher, will tell you: 'Tommy Byrne was the best of them all.' His rise was meteoric and his fall spectacular. Crash and Burn was made with support from Bord Scannán na hÉireann/the Irish Film Board.
---
Between Land and Sea
Gate Cinema – November 19th, 6.45pm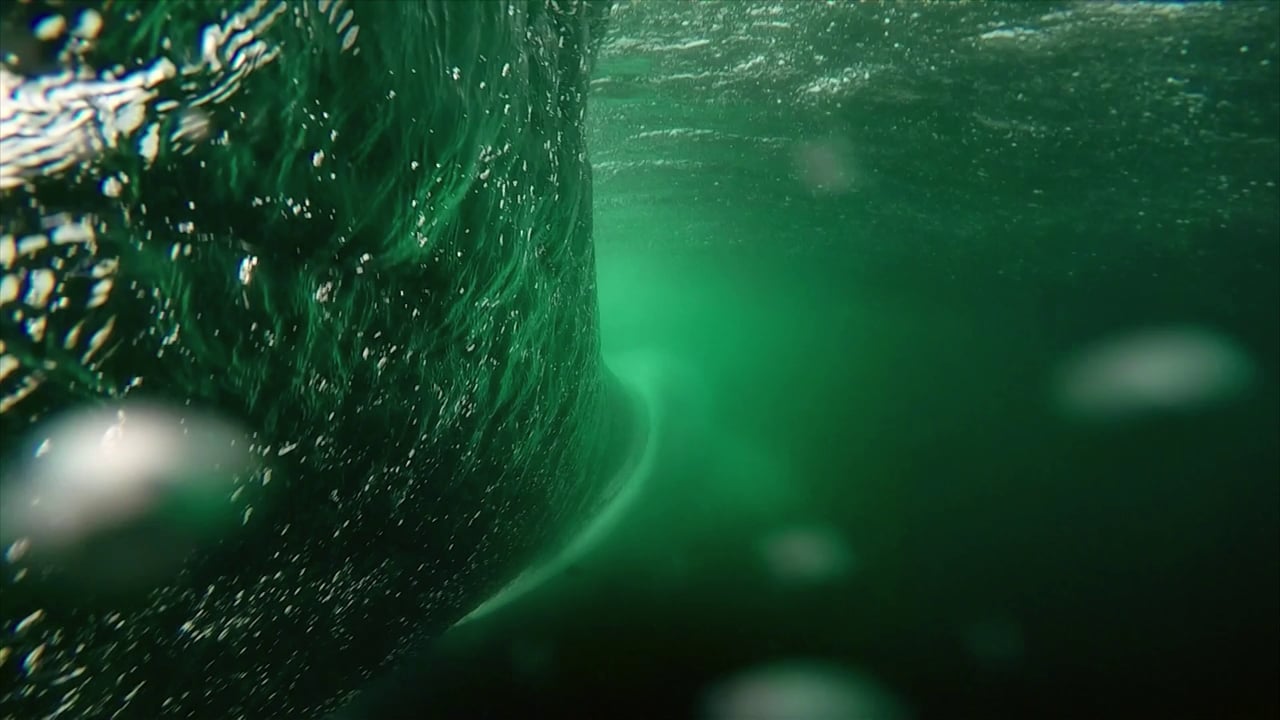 Between Land and Sea is an observational documentary filmed in Clare by director Ross Whitaker (Saviours, When Ali Came to Ireland, Unbreakable). A year in the life of an Irish surf town at the mercy of the Atlantic Ocean. This documentary feature – at times intimate, at times epic – embeds itself in the Big Wave surf community to present a thoroughly engaging and visually stunning portrait of the ever-changing life at land's end.
---
From the Land of Mhúscraí
Gate Cinema – November 20th, 11.15am
This creative documentary explores the works of contemporary artists living in the Mhúscraí Gaeltacht of West County Cork, tracing the links between their work and the landscape that inspires them in a colourful, multi-facteted exploration of the artistic process.
---
We are Moving: Memories of Miss Moriarty
Triskel Christchurch – November 20th, 12pm
This is an intimate portrait of Joan Denise Moriarty, a visionary who overcame enormous odds by doggedly following her dream of bringing ballet to every corner of Ireland. A pioneer of early 20th century Irish dance, Moriarty dared to create a uniquely Irish form of ballet inspired by her love of nature and Irish folklore. A divisive figure, she was accused of fabricating her professional dance training and of misrepresenting herself as a vanguard of Irish ballet. Despite such controversies, Moriarty has left behind a remarkable legacy of dancers and dance lovers who may never have found ballet without her influence.
---
Soulsmith
Gate Cinema – November 20th, 1pm
Set in the West of Ireland and Dublin, Soulsmith follows Ed Smith, a young playwright who, following great early success, hits a downward spiral both professionally and personally. Written and directed by Kevin Henry (The Last Confession), Soulsmith is a drama starring Matthew O'Brien (The Lobster, Volkswagen Joe, Williton's Way), alongside Caoimhe O'Malley, Conor Marren (North Circular Road, Love Rosie), Brian Fortune (Game of Thrones, How to be Happy, Jack and Ralph Plan a Murder), and Elva Trill (Ripper Street, Red Rock). The production team includes Editor Eoin McDonagh, Director of Photography Stephen C Walsh; Production Designers Aoife Murray, Ann Ni Chiobháin & Naomi Faughnan; Sound Recordist Dean Murray and 1st AD Siobháin Kehoe. Séamus Waters produces for Whim Productions.
---
Brother
Gate Cinema – November 20th, 3.15pm
Irish/Belgian co-production Brother (Broer) tells the story of a Belgian man who impersonates his deceased brother and travels to Ireland, where an Irish woman, Grace (Alison Doody), wants to revive a 20-year-old affair. The film was shot on location in Bantry and West Cork during 2015, and features Bantry House and the iconic scenery of West Cork.
---
Cardboard Gangsters
Gate Cinema – November 20th, 5.30pm
The fourth feature from Mark O'Connor, Cardboard Gangsters, which O'Connor co-wrote with Love/Hate star John Connors, sees his frequent collaborator Connors take the lead as Jaythe head of a gang of drug dealers attempting to take control of an are of Darndale controlled by Jimmy Smallhorne's Derra. The pair are joined by Kierston Wareing (Fish Tank), Fionn Walton (What Richard Did), Damien Dempsey (Between the Canals), Denise McCormack (Love/Hate) Paul Roe (Adam and Paul), Stephen Clinch (Between the Canals), and Corey McKinley ('71), with support from Aaron Blake O'Connell (Bully), Gemma-Leah Devereux (How to Be Happy), Toni O'Rourke (Noble), Fiona Hewitt Twamley, Paul Alright, Ryan Lincoln, and Ciaran McCabe (Bully). UFC fighters Cathal Pendred and Nathan Kelly also make cameo appearances. Cardboard Gangsters is produced by Richard Bolger for Five Knight Films, in association with O'Connor's Stalker Films. The film is funded by the BAI, Filmbase, and TV3, with TV3 acquiring the broadcast rights to the film.
The 61st Cork Film Festival takes place November 11th to 20th at locations across the southern city.