Attention all cinéphiles and Cork French Film Festival followers! The 27th Cork French Film Festival will light up the silver screen from March 6th to 13th with a programme bursting with creative vitality from a host of dynamic young French filmmakers.
Festival Director, Nora Callanan, together with Festival Curator, Julien Planté, celebrate the vital force of the 7th Art with an exciting programme featuring the best in current French cinema.
This nationally acclaimed festival, supported by the Arts Council, Cork City Council, and Le Cordon Bleu, screens the best of French feature films, documentaries, shorts, and retrospectives. The week long festival is the ideal event to savour the best in French cinema, while enjoying the unique French ambiance that the festival brings to Cork.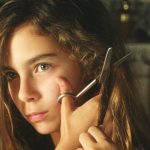 Opening this year's festival is the highly anticipated, Oscar Nominated, French-Turkish film, Mustang. Mustang is a sensitive and powerful portrait of sisterhood and burgeoning sexuality. Set in a remote Turkish coastal village, five young sisters live under the guardianship of their grandmother and uncle after the death of their parents. When a neighbour witnesses the girls innocently playing on the beach, she reports this "scandalous" behaviour to their guardians, who institute a tyrannical regime of both physical and emotional imprisonment. Oscar nominated for Best Foreign Language Film 2016 Mustang will be the perfect start to the Cork French Film Festival's exciting and contemporary programme.
Mustang opens the festival at the Gate Cinema, North Main Street, at 7.00pm on Sunday March 6th.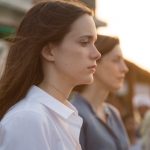 The festival will also play host to the Irish premiere of Taj Mahal, which will be attended by the film's director Nicolas Saada. Taj Mahal presents a fresh blend of drama and thriller, and it also showcases Nicolas Saada as a filmmaker who is drawing with equal vigor from cinema and reality alike. One evening, while her parents are out for dinner, 18-year-old Louise, alone in her hotel room at Taj Mahal Mumbai, hears strange noises out in the corridor. Within minutes, she realises that a terrorist attack is underway. Her only connection to the outside world is her cell phone, which allows her to maintain contact with her father, who is desperately trying to reach her from the other side of a city that has been plunged into chaos. Louise must spend a long night alone in the face of danger. She will never be the same again.
Taj Mahal screens at the Gate Cinema, North Main Street, at 9.00pm on
Monday March 7th.
Another Irish premiere will be Louis Garrel's Two Friends. The film is a romantic dramedy film directed by Louis Garrel and co-written by Garrel and Christophe Honoré. The film is loosely based on the play The Moods of Marianne by Alfred de Musset. Clément, a cynical and joyfully melancholy film extra, is madly in love with Mona, who works at a sandwich stand in the Gare du Nord in Paris. But Mona has a secret, which makes her vague and evanescent. When Clément despairs of ever winning her over, his only and best friend, Abel, comes to his rescue. Together, they set out on an adventure of romantic conquest but in the end two is company, three's a crowd.
Two Friends screens at the Gate Cinema, North Main Street, at 6.30pm
on Wednesday March 9th.
The festival will also feature a preview screening of Jacques Audiard Dheepan, last year's Palme d'Or winner. Sri Lankan strangers Yalini (Kalieaswari Srinivasan) and Dheepan (Antonythasan Jesuthasan) pose as a family in order to deceive the French immigration authorities. Dheepan, a veteran Tamil Tiger, is attempting to leave military life to return to civic life. However, more hardship awaits the family in the Parisian suburbs, as they now need to decide what kind of relationship they want to have with each other. They are struggling to hold down demeaning jobs, maintain a functioning domestic life and look after a 'daughter' (Claudine Vinasithamby) who is not theirs. These dilemmas are a common feature in Audiard's films. The turning point of the film is highlighted by Dheepan's military savvy proving invaluable for the three protagonists to stay alive. Audiard's compassionate narrative is anything but soft-centred – it comes laced with grit and wrapped in barbed wire.
The preview screening of Dheepan will take place at the Gate cinema at 9.00pm on Saturday March 12th.
There will be a focus on director Louis Garrel, with screenings of two of his short films, My Friends (Mes Copains) and The Little Tailor (Petit Tailleur). The Focus on Louis Garrell will take place ath the Gate Cinema, at 4.30pm on Wednesday March 9th.
This year, the 27th Cork French Film Festival puts a huge emphasis on the enduring link between food and cinema, taking you on a culinary journey for supper at the English Market, inspired by the classical and world-acclaimed film Babette's Feast, and to a sumptuous candlelit dinner at Ballymaloe bursting with the flavor of Helen Mirren's kitchen in The Hundred Foot Journey.
The festival will also create unmissable culinary moments in collaboration with Le Cordon Bleu (London) at the English Market and the Cork Institute of Technology, with internationally acclaimed Master Chef, Loic Malfait, giving a food demonstration, tastings, Q&A and hosting a wine discussion.
To ensure a lively festival atmosphere throughout the week, the amazingly encyclopedic raconteur Christophe Rohr, will entertain guests at the Festival Club in Arthur Mayne's and Café Francais at Lafayette's in the Imperial Hotel.
The 27th Cork French Film Festival runs from March 6th to 13th. More information and tickets are available from the festival website.