Galway Film Fleadh have announced the subjects of their 2019 Masterclasses in the fields of Screenwriting, Directing and Acting. The annual series of Masterclasses will this year feature actor Will Forte, writer/director Allison Anders and writer/director Gurinder Chadha, imparting their experience to professionals and trainees in their field, as part of the 2019 Galway Film Fleadh (July 9-14, 2019).
In addition to the Actor's Masterclass, up and coming actors will be delighted to learn that Ros and John Hubbard of Hubbards Casting will return to host their hugely popular Casting Workshop in association with Spotlight on Saturday 13th July.
Allison Anders will be the subject of the Writers Masterclass, taking place on Thursday 11th July. Kentucky-born LA-raised Allison Anders is an award-winning screenwriter and film and TV director whose work includes Border Radio, Gas Food Lodging, Mi Vida Loca, Grace Of My Heart, and Sugartown. She's directed episodes of Sex And The City, Orange Is The New Black, Southland, Riverdale, Murder In The First and recently Sorry For Your Loss. She was nominated for an Emmy for Best Director for the Lifetime movie Ring of Fire, wherein she cast John Doe as the Father of Country Music AP Carter. She's a MacArthur Fellow and won a Peabody Award for her film Things Behind the Sun and a Distinguished Professor of Film at USCB. She resides in Altadena, CA with Mattie her adorable dog who's a retired actress.
The Film Fleadh will also screen one of Allison's most loved feature films Gas Food Lodging on Wednesday 10th July. It tells the story of a waitress trying to find romance while raising two daughters in a trailer park. It was adapted from the young adult novel Don't Look and It Won't Hurt by Richard Peck.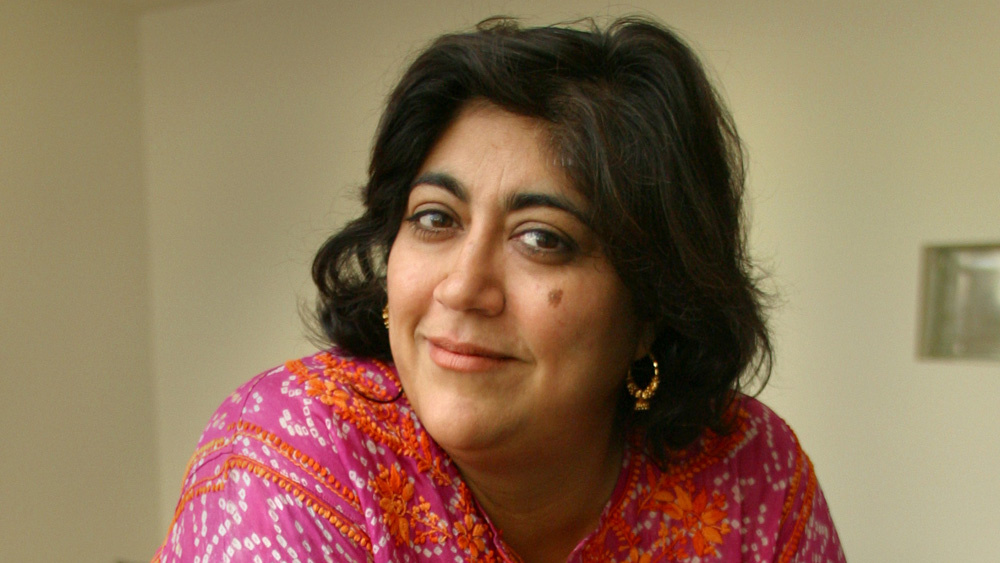 The subject of this year's Director Masterclass will be Gurinder Chadha, taking place on Friday 12th July. Returning to the Film Fleadh after twenty-five years, when she came to Galway with her first feature, Bhaji on the Beach, Ms. Chadha's new film Blinded by the Light is a heart-warming and truly inspirational comedy based on the life of Sarfraz Manzoor, who co-wrote the script, about finding his own voice and his deep fandom for Bruce Springsteen. Actors like Hayley Atwell and Rob Brydon support a young, talented, multi-ethnic cast in a film full of energy, enthusiasm and music!
Ms. Chadha began her career as a broadcast journalist for BBC News and moved into directing with her first documentary I'm British But…. for Channel 4 and the BFI in 1989 and subsequently made several award-winning documentaries for BFI, BBC and Channel 4. Her film, Bend it Like Beckham, was the highest grossing British-financed, British-distributed film ever at the UK box office (at time of release) and topped box office charts internationally. Her other hit films include Bride and Prejudice, Angus Thongs and Perfect Snogging and It's a Wonderful Afterlife. Gurinder is chair of Bend It Networks – a content creation company which develops multicultural stories for international audiences across Film, TV, Stage & Digital, including Beecham House, an epic drama series set in India in 1795 for ITV and Masterpiece/PBS, premiering in the UK in June 2019.
The much-acclaimed actor Will Forte will deliver the Actors Masterclass on Saturday 14th July. Along with spending eight seasons making audiences laugh on Saturday Night Live, Forte was nominated for a 2016 Emmy Award for Outstanding Lead Actor in a Comedy Series and in 2015 he was nominated in 2 Emmy Award categories:  Outstanding Lead Actor in a Comedy Series and Outstanding Writing for a Comedy Series, for his work in Last Man on Earth. Forte's feature film work includes A Futile and Stupid Gesture, MacGruber, for which he co-wrote the script, the recent comedy Keanu, Peter Bogdanovich's She's Funny That Way and Alexander Payne's Nebraska. Forte also lent his voice to the hit animated films The LEGO Movie, Cloudy with a Chance of Meatballs, and its sequel, Cloudy with a Chance of Meatballs 2.
Will's forthcoming film Extra Ordinary, will screen on Saturday 13th July as part of this year's Galway Film Fleadh programme.
For more information or to apply for a place on any of the masterclasses, see www.galwayfilmfleadh.com or please visit this page.