Look out Dublin there's a new film festival in town! Titled Film Fatale this bi-monthly film event has the explicit goal of transporting an audience back to the Golden Age of Hollywood.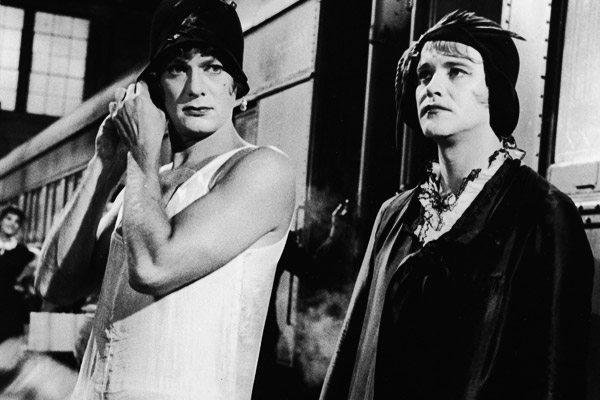 With that purpose in mind the fest kicks of with the classic screwball comedy Some Like It Hot, regarded by many as the greatest comedy film ever made. Starring Tony Curtis, Jack Lemmon and Marilyn Monroe, the film follows two Chicago musicians who accidentally witness a gangland shooting and quickly board a southbound train to Florida, disguised as women. There they become the newest members of an all-girl jazz band, which features a beguiling Monroe as Sugar Kane.
The screening will be followed by a themed after-party, where guests are invited to dress up in their vintage finest. Entertainment at the party will be provided by singer Sugar Kane and DJ Shrem playing songs from the era. Themed Jameson cocktails will be specially prepared on the night for all Sugar Kane, Daphne and Josephine lookalikes.
This all kicks off on Saturday February 5th at 8pm in The Sugar Club, 8 Lower Leeson Street, Dublin 2. Tickets, which are priced €13.50, are available at tickets.ie. After party starts at 10.30pm with tickets at the door. For more information see their website or follow them on Facebook.