Bord Scannán na hÉireann/the Irish Film Board has released details of the film, animation, and television projects that have received funding commitments from the IFB for Quarter 1 of 2016.
Production Funding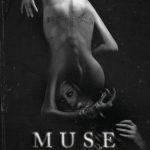 There was a good split of Production funding awards between Fiction Feature Films, Animation, and Documentary. The largest sum in Fiction Feature was €200,000, awarded to [REC] co-director Jaume Balaguero's supernatural thriller Muse. The film, which was written by Balaguero, Fernando Navarro and Jose Carlos Somoza, is a co-production between Ireland's Fantastic Films and Spain's Filmax Entertainment. The plot sees a literature professor suffering from a recurring nightmare in which a woman is brutally murdered by a strange ritual. When that nightmare becomes real he embarks on a quest to discover the origin of the dream.
A Provisional Offer of Commitment was made to Savage Production for Mammal director Rebecca Daly's  Good Favour, which was written by Daly and her writing partner Glenn Montgomery. The film sees a young man walk out of an immense forest into the lives of a strictly devout Christian community carving out a remote existence in central Europe. He seems to have come from nowhere. The only physical sign of his life before is the wound on his torso that refuses to heal. Daly described it in an interview with Scannain as "a mystery film but it's also about faith and belief."
Kings and An Bronntanas director Tom Collins and production company DeFacto Films received a commitment of €150,000 for a new Irish-language feature Aithrí (Penance).
Animation projects receiving Production funding include Brown Bag Films' Gilbert & Allie, with €200,000 allocated to the Bronagh O'Hanlon-directed, Reid Harrison and Rebecca Hobbs-scripted supernatural comedy series about the sparks and spells that fly when a teenage girl discovers she has wizardly powers. Unfortunately, those powers can only be harnessed in partnership with an ancient and extremely grumpy magical rabbit who just wants to retire. The series is an Irish-French co-production and will launch on Disney Channel in Europe in 2017.
Salty Dog Pictures received a commitment of €150,000 for Clifford Parrott's Brewster The Rooster, which previously received funding under the Broadcast Authority of Ireland's Sound and Vision 3 scheme. The 26 x 7 minute preschool series is based on Parrott's book series of the same name, and follows the inquisitive Brewster and his 6-year-old friend Maggie and their inimitable style of imagining possible answers to a preschooler's questions. It will premiere on RTÉ Junior in 2017.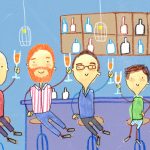 Kavaleer Productions was similarly award €150,000 for Pablo, a 52 x 11 minute series about a 5 ½ year old boy who is on the autism spectrum. Belfast-based Indee Productions co-produce the show, which will be a mix of live action and animation. The show hopes to raise awareness of what it's like to be on the autism spectrum through the chaotic adventures of Pablo and his friends.
In Documentary there were two awards of €100,000 to FSE Films for Feargal Ward's Outside The Factory, and to My Name is Emily producers Newgrange Pictures for John Gormley's The Father Of Globalisation, their co-production with Grenstem Films. A Provisional Offer of Commitment was made to Underground Films for celebrated documentary filmmaker Kim Bartley's new project Bought and Sold.
Completion Funding of €15,000 was granted to Accidental Pictures for Patrick Farrelly's Jaha's Journey. The film follows a 25 year-old survivor of female genital mutilation as she combats the brutal practices that almost destroyed her life.
Develpment Funding
In development funding Empty writer/director Aoife Crehan received backing of €12,000 for her screenplay The Last Right; Malcolm Campbell, writer of the Lenny Abrahamson-directed What Richard Did received similar backing for his screenplay Grace; actress Antonia Campbell Hughes is being backed with €5,000 for her screenplay Diamond Shitter; and former IFB Head of Development Andrew Meehan receives support of €12,000 for his script A Day in the Life.
Standby creative duo Rob and Ronan Burke have received a Fiction development Loan of €4,500 for their new comedy Bags & Trev, written by Gavin Burke. The pair (and John Wallace)'s production company, Black Sheep Productions, were previously awarded €13,000 in Q1 2015 under the film's previous title Bags And Trev Get Dates For The Debs. The film is set in Sligo and follows two teenage boys who are trying to get dates for their Debs.
Pilgrimage screenwriter Jamie Hannigan, and producers Savage Production, received backing of €13,950 for a new project called Airlock. The film is a near-future survival thriller about a disparate group of divers and research scientists trapped in a stricken saturation chamber at the bottom of the sea.
Rank Outsider Productions and writer/director Lee Cronin have received a commitment of €12,450 from the IFB for The Hole in the Ground. Cronin, whose short-horror Ghost Train played and won at numerous international festivals, will direct the film, which is the story of a mother and son facing a dark force from the past.
Blue Ink Films received €14,900 for Doing Two Jobs Badly, penned by actress Norma Sheehan, who appeared in Standby and is best known as Noreen in RTÉ comedy series Bridget & Eamon. Also receiving Fiction Development funding of €10,300 is My Name is Emily producer Kennedy Films, for David Turpin's screenplay The Indecents.
There were two recipients of Animation Development Loans in this round of funding. Geronimo Productions were awarded €20,000 for the Emma Hogan-scripted Charlotte's Imagination Runz Wild; while Monster Entertainment will receive €19,000 for the Barry Devlin-scripted Hunted. Happily N'Ever After's Paul Bolger will direct.
Shin Awil Productions received a commitment of €50,000 to development a new International Television Drama called The Last Barbarian. Written by Frank Spotnitz and Alan Gillespie, the drama will be directed by the multi-Academy Award nominated director Jim Sheridan.
Distribution Funding
Quarter 1 of 2016 saw a number of Irish films hit cinema screens nationwide. Four of these received Distribution Support from the IFB. Peter Murphy and Rachel Moriarty's slick urban-morality-thriller Traders received €40,000 for distributors Element Pictures; while Eclipse Distribution received €35,000 to get Simon Fitzmaurice's heart-warming road-trip film My Name is Emily onto screens. Wildcard Distribution also received €17,000 and €6,000 to help distribute Australian-Irish co-production Strangerland, and Declan Recks' Irish-Northern Irish co-production The Truth Commissioner.
Details on the rules, guideline, and deadlines for Irish Film Board funding are available on the IFB Website.