The 38th Mill Valley Film Festival kicks off tomorrow (October 8th) in Mill Valley, California. Since 2008 MVFF has screened five of the seven best picture winners including 12 Years a Slave, Argo, The Artist, The King's Speech, and Slumdog Millionaire. That bodes well for the 3 Irish films that will play there over the 11 days of the festival; Lenny Abrahamson's Room, John Crowley's Brooklyn, and Mark Noonan's You're Ugly Too.
Room sees writer Emma O'Donoghue adapt her own best-selling novel, which is told from the perspective of a five-year-old boy, Jack, who is being held captive in a small room along with his mother. To him the room is his world, but his mother knows different having been held there for 7 years.
The film stars Brie Larson (Short Term 12, The Spectacular Now), Jacob Tremblay (The Smurfs 2, Somnia), Joan Allen (The Bourne Supremacy, Nixon) and William H. Macy (Shameless, Magnolia). The film also features Sean Bridgers (Rectify), Tom McCamus (The Samaritan) and Megan Park (What If). Room is an Element Pictures and No Trace Camping production, in association with Telefilm Canada, Film4, and Bord Scannán na hÉireann/the Irish Film Board. It will be released in Irish cinemas on January 15th.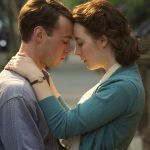 Brooklyn is an adaptation of Colm Tóibín's best-selling novel by the equally best-selling British author Nick Hornby. Set in the 1950s, the film sees a young woman move from a small town in Ireland to Brooklyn, where she has the opportunity for work, for a future and for love.
Intermission director Crowley has gathered an all-star Irish and British cast, that features Saoirse Ronan, Domhnall Gleeson, Emory Cohen, Jim Broadbent, and Julie Walters. Brooklyn is an Irish/British co-production from Wildgaze Films, Finola Dwyer Productions, Parallel Films and Item 7, with co-finance from Bord Scannán na hÉireann/the Irish Film Board. It will be released in Irish cinemas on November 6th.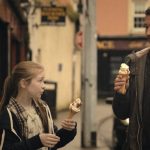 You're Ugly Too stars Aiden Gillan and Lauren Kinsella, and focuses on a man who is released from prison on compassionate leave to care of his niece, after the death of her mother.
You're Ugly Too was produced by John Keville and Conor Barry for Savage Productions and was filmed in counties Dublin and Offaly. The film was funded by Bord Scannán na hÉireann/the Irish Film Board. It recently completed a successful cinematic run via Element Pictures Distribution, and will soon be released on DVD and VOD.
MVFF is an annual, non-competitive film festival presented by the California Film Institute, which has established an impressive track record for launching new films and the careers of new filmmakers and is well known for the quality of its programming. Last year the festival featured Terry McMahon's Patrick's Day, which was very well received by the festive audience. This year the three Irish films selected are being screened in conjunction with the San Francisco Irish film Festival. MVFF 2015 runs October 8th to 18th.