Sony Pictures has very kindly given Scannain an Irish exclusive clip from their new movie Friends With Benefits, the brand new comedy from Easy A director and co-writer Will Gluck. This clip shows the ineffable Justin Timberlake on his first trip to New York encounter snowboard legend Shaun White, and it's safe to say that the pair don't get along. Caution this clip does contain some strong language.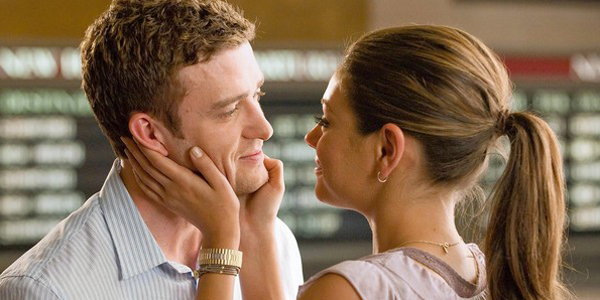 The movie itself centres on two friends whose casual sexual relationship starts to take its toll when they both realise that it's not always that easy to live with no strings attached.
Mila Kunis and Timberlake are the headliners but they are supported a very strong cast in the guise of Emma Stone, Woody Harrelson, Richard Jenkins, and Patricia Clarkson. Harrelson in particular is a delight here, playing the very flamboyant sports editor of GQ magazine.
The film is released in Ireland and the UK on September 9th. Featuring a truly glamorous cast, a truckload of expletives, and a barrel-full of laughs this one is definitely worth checking out.
Synopsis:
A young female headhunter (Mila Kunis) in New York convinces a potential recruit (Justin Timberlake) to leave his job in San Francisco behind and accept a job in the big apple. Despite an attraction to each other, both realize they're everything they've been running from in a relationship and decide to become friends… with benefits. It's the perfect arrangement–until they realize there's no such thing as no strings attached.