It's been quite the couple of days for X-Men: First Class, with the Matthew Vaughan directed movie getting a lot of negative reaction due to a "leaked" image of the cast that suffered badly from horrible lighting and bad photoshopping. To counter this the Fox PR machine has kicked into overdrive, releasing a raft of new images and a teaser poster with the explicit purpose of stopping the negative press. And it's going to work because they look pretty darn good.
AICN, Hero Complex and /Film have all been given exclusive images, which you can see below, with /Film even getting an interview with director Vaughan. I won't go into the details of it but suffice to say he was not happy that the original image got out. You can read the full interview here.
With Vaughan behind the camera and a cast that includes James McAvoy, Michael Fassbender, January Jones, Kevin Bacon, Rose Byrne, Jennifer Lawrence and Lucas Till, X-Men: First Class should be good. We'll know for sure on June 3rd.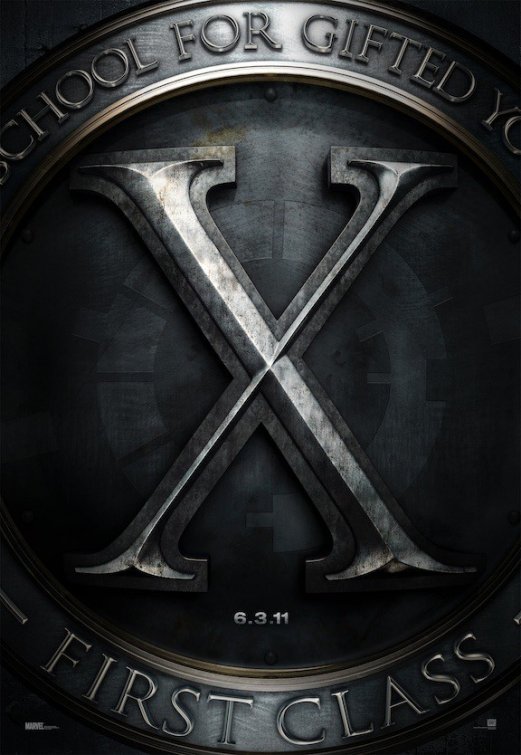 Source: AICN
Source: The LA Times – Hero Complex
Source: /Film
Synopsis:
X-MEN: FIRST CLASS, following the classic Marvel mythology, charts the epic beginning of the X-Men saga. Before Charles Xavier and Erik Lensherr took the names Professor X and Magneto, they were two young men discovering their powers for the first time. Before they were archenemies, they were closest of friends, working together, with other Mutants (some familiar, some new), to stop the greatest threat the world has ever known. In the process, a rift between them opened, which began the eternal war between Magneto's Brotherhood and Professor X's X-Men.