On the Twelfth Day of Irish Film Christmas Scannain sent to me…the lovely Older Than Ireland, Paul Mercier's Pursuit, some Get Up & Go, A Doctor's Sword, In A House That Ceased to Be,Terry McMahon's Patrick's Day, documentary Being AP, Song of the Sea, I Used to Live Here ,Gerard Barrett's Glassland, two Christina Nobles, and a Panti in a Pear Tree!
Older Than Ireland, which won Best Irish Documentary at the Galway Film Fleadh, is a landmark documentary that covers a hundred years of life in Ireland as seen through the eyes of thirty centenarians. These centenarians, as the title suggests are actually older than the state in which they now live.
Director Alex Fegan, who gave us the heart-warming documentary The Irish Pub, was joined by cameraman Colm Nicell in recording the stories of men and women countrywide, ranging in age from 100 to 109. This remarkable group of centenarians, all born before 1916, are the last generation to have borne witness to Ireland's bloody transition from a newly formed fledging republic through to its development into a mature European state. These centenarians are our living history and it is through their wit, wisdom and philosophy that the film explores the more universal themes of life.
From the oldest Irish person ever on record, 113-year-old Kathleen Snavely to Ireland's oldest man, 108-year-old Luke Dolan audiences will meet a colourful cast of characters from all walks of life from the four corners of Ireland. Older Than Ireland is a Snackbox Films production, with funding from Bord Scannán na hÉireann / Irish Film Board.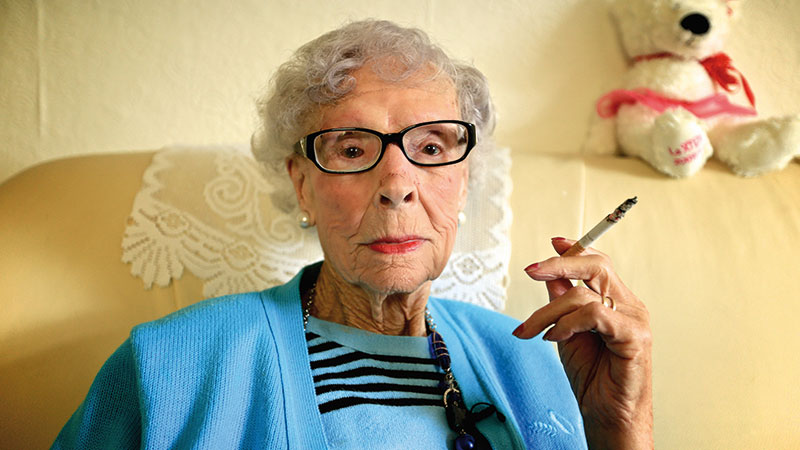 To win a copy simply answer the question below: