Putting together my list of best films of the year is always a bittersweet moment for me. Sure I love lists and order (Letterboxd really is the greatest thing) but once you put your films down the reality of the film year begins to become clear. The amount of great, good or bad films you have seen, the amount of films you have missed gets quite maddening. No matter how many films you see there is a never ending amount to be seen. After last years wonderful total of four 5 star films how does 2013 stand up? Well this year there are only two 5 star films (so far, I cannot stress that enough, every next film could potentially be one, that is what I truly love about film), the top two in my list. But there were some great films that almost got there and they make up the rest of my list. One thing to note is that for the last few years I have a policy of avoiding obvious stinkers (The Lone Ranger, After Earth), life is too short and there are too many good films to see. So this is reflected in my worst film of 2013. So here are my choices:
5. Good Vibrations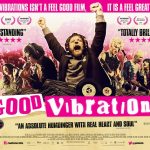 Nothing makes me happier than sitting down to a miserable 3 hour drama at the cinema. I tend to enjoy the films people find depressing. The happier, punch the air films I tend to find manipulative and sentimental. And then along came Good Vibrations. It tells the story of Terri Hooley, record shop owner, music producer, dreamer and bad husband who brought punk to Belfast in the 1970s and 80s. This film is an absolute joy to behold, emotional without being cloying, harsh without being brutal. There are tears and laughs in equal measure but crucially they are earned with a terrific tone and a great screenplay. Richard Dormer is terrific in the main role. The scene when he hears a certain record is just beautiful to behold. This is an absolute triumph and the best Irish film of 2013.
4. Upstream Color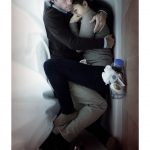 Well what is there to say about this film? There is a permanent mark on my head from the constant scratching trying to figure out what the hell happened during this film. Upstream Color (I like the American spelling for this, weirdly) is director, producer, dishwasher, all round genius Shane Carruth's second film coming a mere 9 years after his superb but equally exhausting debut Primer. I mean exhausting as a compliment. There are no easy narratives here, in fact there is no real narrative to speak of. This is a film to be experienced rather than followed. If you think of it as a film that follows life cycles rather than narratives it is an easier watch. But there are astonishing imagery, ideas and constructs here. This is like lo-fi Kubrick, a deep intelligence at work. Carruth is an oddity; films like his just aren't being made. We should treasure what we have. I will watch again soon. Masterful.
3. Before Midnight
This was right at the top of the list for anticipated films of 2013. It delivered. Yet it is only at number 3 and did not get 5 stars. What gives? I have love the 'Before' films since day one. Relatively speaking I was the same age and generation so they spoke to me like no other. I fell in love with Delpy very early on and have an admiration (tinged with jealousy) for Hawke. Before Sunrise was hopeful and naïve, a beautiful little film. But it was Before Sunset, aching with regret that is the masterpiece and it has one of the great tantalising endings in recent memory. So Before Midnight had a lot to live up to. And to a large degree it did. Its opening car journey scene is superb and the last 30 minutes are as brilliant and devastating as anything in the series. What took away from the film was the misjudged group dinner scene. This added length but no more insight than we already had. A pity but it is still a remarkable film in a remarkable trilogy. Cannot wait to watch all 3 back to back and fall in love again. You should too.
2. Blue Jasmine
Ah, the annual pilgrimage to the cinema to see the new Woody Allen film. It started for me with Shadows and Fog. Each time I hope it will be a masterpiece. Sometimes it is, most times it is decent and occasionally it is poor. But I never give up hope that the next masterpiece is just around the corner. That masterpiece is Blue Jasmine. I suspect that this will eventually make my top 3 Woody Allen films (easily top 5 at the moment). It is a devastating look at class, selfishness and mental health. There are laughs to be had but they are of the darkest kind. Cate Blanchett is simply sensational in the central role, quite possibly the best she has ever been. The support cast as in most Allen films are terrific with Sally Hawkins in particular a standout. This is why I go to the cinema, to be knocked sideways by a film. Blue Jasmine will be watched many times by me and it will surely be ranked as one of Allen's greatest achievements. Until next years film that is.
1. The Act of Killing
Oh my god, where to begin with this. There have been some great documentaries this year (The Gatekeepers and West of Memphis come to mind, both in my top 20 of the year) but none have had the impact of Joshua Oppenheimer's film. Ostensibly about death squad killings in Indonesia in the mid 1960s The Act of Killing examines this in the most extraordinary way: by following the people who carried out the atrocities and asking them to recreate them. What follows is a documentary that re-imagines the form. We have film within film. Killings are recreated in genre styles becoming ever more grotesque as the 'actors' get into their roles. This nightmarish blurring has the effect of turning the perpetrators minds towards the responsibility for what they have done. The final act brings it all home in devastation and heartbreak. I had watched the theatrical cut in the Lighthouse and about a couple of weeks later they announced screenings of the directors cut. It was too soon for me. I couldn't face it again. One of my film aims for 2014 is to sit down and watch the directors cut. If you have not seen this film, please do. It is an extraordinary achievement. It is the best film of 2013 by some distance.
Worst film
As mentioned earlier I have avoided many bad films this year so the worst film will be a bit controversial for some people. I could have put something in like Olympus has Fallen but it is too dumb of a film to be truly bad. It is a film that knows it is poor. It almost winks at you from the screen. For me the one film that made me laugh and cringe at just how bad a serious minded director can get something this wrong is Only God Forgives. This is a mess from start to finish with OTT colours (or red as it is more commonly known) and a terrible lead performance by Gosling. Kristen Scott Thomas is pretty good but the role is so absurd and the dialogue so trite that the Oedipal posturing becomes ridiculous. Winding Refn thinks he is Gasper Noe crossed with David Lynch but the reality is he not nearly as talented as either of them and his film comes across as a student film trying to impress. Don't believe the hype, this is a really poor film.
Under-appreciated gem:
The Gareth Evans directed segment from VHS 2 'Safe Haven' was terrific and well worth putting up with the rest of the nonsense. Check it out.
Honourable mentions:
To the Wonder, The Great Beauty, Beyond the Hills, A Field in England and Blue is the Warmest Colour make up my top 10 and all are superb.
On the Irish front, two terrific documentaries, Broken Song by Clair Dix and Natan by Paul Duane are excellent.
See you in 2014!