The 70th Cannes Film Festival takes place in the south of France from this Friday, May 17th, and runs until May 28th. Ireland is represented in Official Competition by Greek director Yorgos Lanthimos' latest collaboration with Element Pictures, the Colin Farrell-starring The Killing of a Sacred Deer.
Taking place at the same time is the famous Marché du Film, a marketplace for screening and selling films to prospective buyers from around the globe. More than 30 Irish films will screen, sell or advertise themselves at the Marché, the largest ever Irish contingent.
Full details of the films selected, screening and selling can be seen below.
Official Competition
The Killing of a Sacred Deer
Monday, May 22nd – Salle Lumière, 08:30 (press screening)
Monday, May 22nd – Salle Debussy, 08:30 (screening)
Monday, May 22nd – Palais des Festivals, 19:00 (world premiere)
Tuesday, May 23rd – Salle du 60 ème anniversaire, 10:00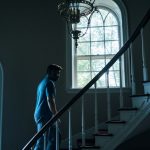 Director: Yorgos Lanthimos
Cast: Colin Farrell, Nicole Kidman, Barry Keoghan, Raffey Cassidy, Sunny Suljic, Alicia Silverstone, Bill Camp
Production Company: Element Pictures
Sales Agent: HanWay Films
The Killing of a Sacred Deer follows a charismatic surgeon forced to make an unthinkable sacrifice after his life starts to fall apart when the behaviour of a teenage boy he has taken under his wing turns sinister.
Screening at Cannes
Between Land and Sea
Sunday, May 21st – Riveria 2, 09:30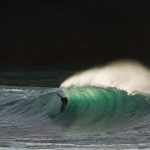 Director: Ross Whitaker
Sales Agent: Cercamon
Between Land and Sea is a year in the life of an Irish surf town at the mercy of the Atlantic Ocean. This observational feature – at times intimate, at times epic – embeds itself in the Big Wave surf community to present a thoroughly engaging and visually stunning portrait of the ever-changing life at land's end.
---
Halal Daddy
Sunday, May 21st – Lerins 3, 18:00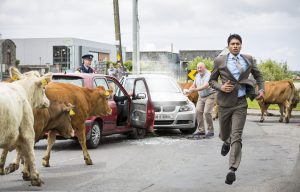 Director: Conor McDermottroe
Cast: Nikesh Patel, Sarah Bolger, Art Malik, Colm Meaney
Production Company: Deadpan Pictures
Sales Agent: Global Screen
Raghdan Aziz's new home in the west of Ireland seems to be the perfect getaway from his controlling Bradford-based Muslim father, Amir. However, when Amir lands on his doorstep with a birthday present of the keys to a former abattoir turned halal meat factory, his son has no choice but to become a reluctant entrepreneur.
---
It's Not Yet Dark
Sunday, May 21st – Doc Corner, 14:00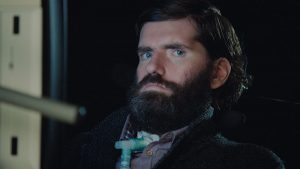 Director: Frankie Fenton
Production Company: Kennedy Films
Sales Agent: Autlook Filmsales
It's Not Yet Dark tells the groundbreaking story of Simon Fitzmaurice, a talented young Irish filmmaker with ALS (MND), as he embarks on directing his first feature film through the use of his eyes and eye gaze technology.
---
MAZE
Saturday, May 20th – Lerins 4, 09:30 (invite only)
Tuesday, May 23rd – Lerins 3, 16:00 (invite only)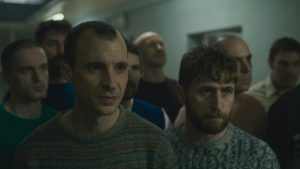 Director: Stephen Burke
Cast: Tom Vaughan-Lawlor, Barry Ward, Martin McCann
Production Company: Mammoth Films
Sales Agent: Visit Films
Based on the true story of the 1983 mass breakout of 38 IRA prisoners from the HMP Maze high-security prison. As Larry Marley, the chief architect of the escape schemes his way towards this feat, he meets prison warder, Gordon Close. Initially, they are firm enemies, born on opposite sides of Northern Ireland's political divide, but when Larry realises that Gordon may be useful for his escape plan, a slow seduction begins. What follows is a tense and intriguing drama during which an unlikely relationship is forged between two adversaries.
---
School Life (In Loco Parentis)
Wednesday, May 17th – Palais F, 15:30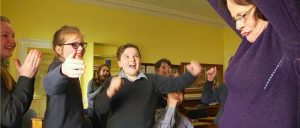 Director: Neasa Ní Chianáin, David Rane
Production Company: Soilsiú
Sales Agent: Magnolia Pictures, Magnet Releasing
This observational documentary follows a year in the lives of two inspirational teachers in the only primary-age boarding school in Ireland. Headfort, a school not unlike Hogwarts with its 18th-century buildings, secret doors and magical woodlands has been home to John and Amanda Leyden for 46 years and a backdrop to their extraordinary careers.
---
Twice Shy
Thursday, May 18th – Palais D, 15:30
Saturday, May 20th – Palais D, 09:30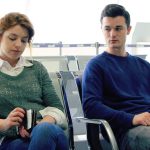 Director: Tom Ryan
Cast: Shane Murray-Corcoran, Iseult Casey, Pat Shortt, Ardal O'Hanlon, Mary Conroy, Paul Ronan
Sales Agent: 7 & 7 Producers' Sales Service
Twice Shy is a modern, coming of age drama that revolves around a young, unmarried couple who set off on a road trip from Ireland to London, as the result of an unplanned pregnancy. The film charts the ups and downs of their relationship by juxtaposing their dramatic journey with flashbacks to happier times in their romance.
Coming to Market
Aithrí/Penance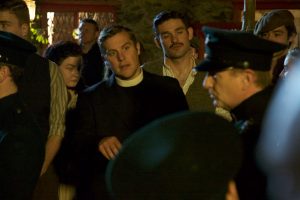 Director: Tom Collins
Cast: Peter Coonan, Terry Byrne, Barry McGovern, Gerry McSorley, Diona Doherty, Dara Deveney, Padraig Parkinson
Production Company: De Facto Films
Unequivocal about the need for violence to force Britain out of Ireland, Father Eoin O'Donnell seals the fate of the young and impressionable Antaine by convincing him to fight in the 1916 Rising. Fifty years later, the reappearance of the now-experienced gunman Antaine in a divided Derry throws Father O'Donnell into turmoil. Once allies, the pair are now placed on opposite sides of the same agenda.
---
The Belly of the Whale
Director: Morgan Bushe
Cast: Pat Shortt, Lewis MacDougall, Michael Smiley, Art Parkinson, Lauren Kinsella, Neili Conroy, Peter Coonan, Ronan Graham, Cian Callagher
Production Company: Fastnet Films
In the dead of a North County Dublin winter, misfit teenager Joey Moody returns home in a foolhardy bid to reopen his family's crumbling caravan park. When Joey burns down Ronald Tanner's camper van, he is forced to find the cash to repay him. The desperate pair, bonded together in misfortune, devise a plan to rob the local amusement arcade, the domain of small town politician, Gits Hegarty.
---
Crone Wood
Director: Mark Sheridan
Cast: Ed Murphy, Elva Trill, Geraldine McAlinden,  Sarah Jane Seymour
Production Company: Black Lodge Films
A young man invites his new girlfriend on a camping holiday in the countryside where the couple encounter a pagan cult and become embroiled in ritualistic murder.
---
The Drummer and the Keeper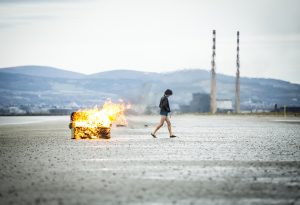 Director: Nick Kelly
Cast: Dermot Murphy, Jacob McCarthy, Peter Coonan, Charlie Kelly, Adrian Hudson, Aoibhinn McGinnity
Production Company: Calico Pictures
The Drummer and the Keeper is the story of an unlikely friendship between a 25-year-old rock'n'roll party animal with bipolar disorder who revels in rejecting society's rules, and a 17-year-old goalkeeper who suffers from Asperger's Syndrome and yearns to fit in.
---
In the Name of Peace: John Hume in America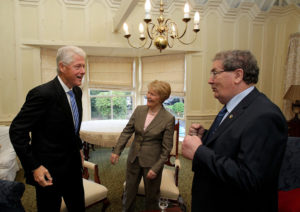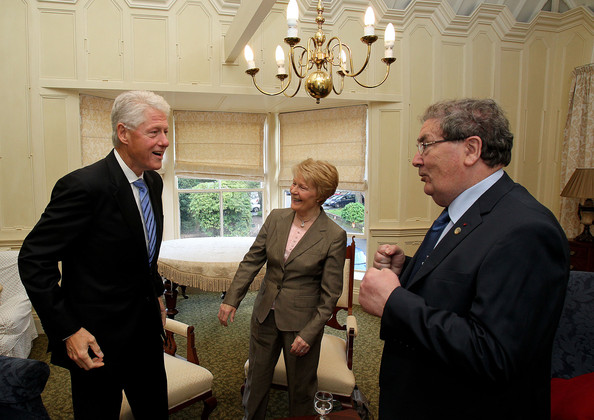 Director: Maurice Fitzpatrick
Production Company: Creeney Films
Through the relationships he cultivated with The White House and US Congress, John Hume created the framework for peace in Northern Ireland. Narrated by Liam Neeson, the documentary includes wide-ranging interviews with US Presidents Bill Clinton and Jimmy Carter, UK Prime Ministers John Major and Tony Blair, as well as many US Senators, US Congressmen and Irish leaders.
---
Kevin Roche: The Quiet Architect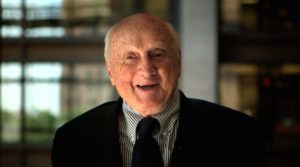 Director: Mark Noonan
Production Company: Wavelength Pictures
This documentary portrays the life and work of highly influential architect Kevin Roche, still working at 94. What drives a modest man, with no interest in fame, to refuse retirement and continually look to the future regardless of age? Kevin Roche's stated philosophy is that "the responsibility of the modern architect is to create a community for a modern society", and it is through Roche's work that we examine the relationship between architects, their clients and the public they ultimately serve.
---
Kissing Candice
Director: Aoife McArdle
Cast: Ann Skelly, Ryan Lincoln, Ryan McParland, Conall Keating, Tony Doyle, Maghnús Foy, James Greene, John Lynch, Caitriona Ennis, Kwaku Fortune, Lalor Roddy
Production Company: Venom Film
17 year old Candice longs to escape the boredom of her seaside town, only finding solace in her vivid imagination.
When a boy she dreams about turns up in real life, she becomes increasingly entangled with a dangerous local gang.
---
Michael Inside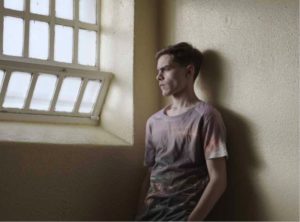 Director: Frank Berry
Cast: Lalor Roddy, Dafhyd Flynn, Moe Dunford
Production Company: Subotica
Michael Inside tells the story of Michael McCrea, a young and impressionable teenager who is sentenced to three months in prison after being caught holding a bag of drugs for his friend's older brother. Inside, Michael is exposed to violence and intimidation, and when he is released we see how prison has affected his thinking and his behaviour.
---
Outside The Factory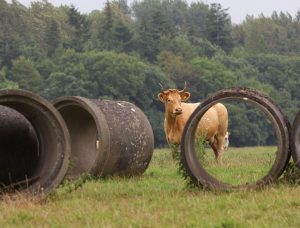 Director: Feargal Ward
Production Company: FSE Films
Thomas Reid farms cattle alone in north Kildare. Threadbare clothes and tough, weathered hands reveal a life of land and toil. His next-door neighbour is the world's largest producer of computer microchips, and rumours of expansion abound. The reclusive, quiet-spoken farmer finds himself facing impending change as his house and lands are subjected to an unprecedented Compulsory Purchase Order, threatening Thomas and his very way of life. What begins as a story of one man's struggle to hold on to his way of life and land, transforms into a universal exploration of a battle between principle and power.
Selling at Cannes
Black '47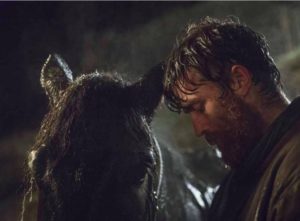 Director: Lance Daly
Cast: Hugo Weaving, James Frecheville, Jim Broadbent, Stephen Rea, Freddie Fox, Barry Keoghan, Moe Dunford, Sarah Greene
Production Company: Fastnet Films
Sales Agent: Altitude Film Sales
An Irish soldier returns from fighting in the British army to find his family and his country devastated by the Great Famine of 1847. When he sets on a destructive path to avenge his kin, a veteran British soldier is sent to stop him before he can stoke the flames of revolution. However, personal bonds forged by the soldiers' time fighting together cause both men to question their motives.
---
The Breadwinner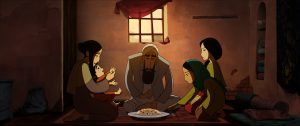 Director: Nora Twomey
Cast: Saara Chaudry, Laara Sadiq, Shaista Latif, Liza Hamidi, Kawa Ada, Ali Badshah, Noorin Gulamgaus
Production Company: Cartoon Saloon
Sales Agent: Westend Films
The Breadwinner is the story of Parvana, a young girl living under the Taliban regime in Afghanistan, who must disguise herself as a boy to become the breadwinner of the family when her father is unfairly imprisoned. A story of self-empowerment and imagination in the face of oppression, The Breadwinner also celebrates the culture, history and beauty of Afghanistan with a cast that includes many performers of Afghan descent.
---
The Castle

Director: Lina Luzyte
Cast: Gabija Jeraminaite
Production Company: Artbox
Lithuanian Monika (15) and her mother are struggling musicians in Dublin when they're invited to play in a Galway Castle. To get money to go Monika kidnaps her Granny for ransom money. But what looked like a big break turns out to be a hotel dinner gig. Heartbroken, Monika plays – until finally realizes she needs no stage to shine.
---
A Dark Song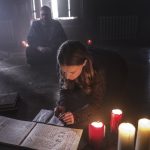 Director: Liam Gavin
Cast: Catherine Walker, Steve Oram, Susan Loughnane, Mark Huberman
Production Company: Samson Films
Sales Agent: Kaleidoscope Film Distribution
Liam Gavin's feature debut, A Dark Song, follows Sophia, a young woman who insists on renting an old house in the remote countryside so that she can hire an occultist. She needs him to perform an ancient invocation ritual, the Abramelin, to summon up Sophia's Guardian Angel so her wish can be granted. She wishes to talk to her murdered child, a desire that consumes her.
---
The Delinquent Season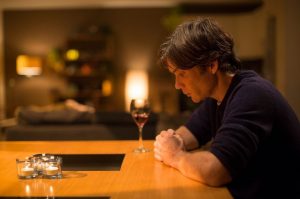 Director: Mark O'Rowe
Cast: Cillian Murphy, Andrew Scott, Eva Birthistle, Catherine Walker
Production Company: Parallel Films
Sales Agent: Protaganist Pictures
Married couple Jim and Danielle witness their good friends Yvonne and Chris' relationship growing factions. Chris is behaving erratically and when he lashes out and hits Yvonne, she realises she can't put up with it anymore. Spending more time with her friends, Yvonne grows closer to Jim and a passionate affair leads to stronger, heartfelt emotions. However, their relationship soon deteriorates when Yvonne finds out her husband Chris is dying and, even worse, Jim knew all along. The two couples are forced to re-evaluate their lives and their respective marriages and friendships — but can anything be salvaged from the wreckage?
---
Don't Let Go
Director: David Gleeson
Production Company: Wide Eye Films
Sales Agent: Fabrication Films
Struggling to come to terms with the tragic loss of Molly– their only child – Ben and Hazel Slater resolve to build a new life for themselves in an idyllic house by the ocean. Haunted by a recurring dream of a day on the beach last summer when the family built sand castles topped with little red flags – and the words SEAS THE DAY which he sees everywhere – Ben begins to realise that there  are forces at work far beyond his understanding.
---
Elián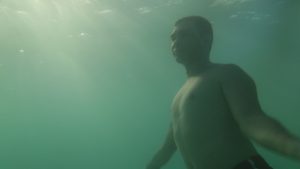 Directors: Ross McDonnell, Tim Golden
Production Company: Fine Point Films
Sales Agent: Content Media Corporation (London)
On Thanksgiving Day in 1999, a Cuban boy named Elián González was found floating on an inner tube in the Florida Straits. That day set in motion a bitter custody battle between his Cuban father and Miami-based relatives that embodied and fed into simmering tensions between the US and Cuba. With unprecedented access to Elián, his family and key players in the saga, along with a wealth of unedited, raw news coverage, Elián uses one boy's remarkable journey to plot the path to rapprochement between Cuba and the US.
---
End of Sentence
Director: Elfar Adalsteins
Cast: John Hawkes, Logan Lerman, Sarah Bolger
Production Company: Samson Films
Sales Agent: Rocket Science
An uptight widower who embarks on a journey to Ireland with his ex-con son to scatter his wife's ashes. The awkward pair must endure an Irish wake, the resurfacing of an old flame, an intriguing hitchhiker, and plenty of other unresolved issues.
---
Extra Ordinary
Director: Mike Ahern, Enda Loughman
Cast: Maeve Higgins
Production Company: Blinder Films
Rose is a sweet, lonely driving instructor with supernatural abilities called "The Talents" that allow her to communicate with spirits (inherited from her father Vincent, who made a living peddling videos about the supernatural.) Rose has a love/hate relationship with her gifts, (blaming herself for Vincent's death during spell gone wrong), and ignores the community's requests to investigate ghouls in the press or headless horsemen scaring cows. So when widower Martin, haunted by his nagging ex-wife Bonnie, contacts her for help at the behest of his teen daughter Sarah, Rose says she's out of that line of work. But she can't shake Martin from her mind, and her sister Sailor encourages her to at least consider the job.
---
The Farthest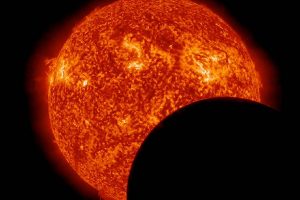 Director: Emer Reynolds
Production Company: Crossing the Line Productions
Sales Agent: Content Media Corporation (London)
Is it humankind's greatest achievement? 12 billion miles away a tiny spaceship is leaving our solar system and entering the void of deep space. It is the first manmade object ever to do so. Slowly dying within its heart is a plutonium generator that will beat for perhaps another decade before the lights on Voyager finally go out. But this little craft will travel on for millions of years, carrying a Golden Record bearing recordings and images of life on Earth. In all likelihood, Voyager will outlive humanity and all our creations. It could be the only thing to mark our existence. Perhaps someday an alien will find it and wonder.
---
The Flag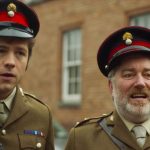 Director: Declan Recks
Cast: Pat Shortt, Moe Dunford, Simone Kirby, Brian Glesson, Ruth Bradley
Production Company: Treasure Entertainment
Sales Agent: Media Luna New Films
Harry is a luckless paddy living in London. In one day he loses his job, father and hamster. While home to bury his father, he finds a statement from his Grandfather, claiming that he raised the flag over the GPO during the 1916 Rising, which now hangs in an army barracks in England. He and his motley crew set out to find the flag and maybe a passion for life along the way.
---
Good Favour
Director: Rebecca Daly
Cast: Vincent Romeo, Clara Ruggard, Lars Brygmann, Victoria Mayer, Alexandre Willaume
Production Company: Savage Productions
Sales Agent: Visit Films
A young man, Tom, walks out of an immense forest into the lives of a strictly devout Christian community carving out a remote existence in central Europe. They recognise that he bears the scars of trauma, and he is welcomed by them. As he is initiated into their farming life and spiritual regime, he discovers the community is suffering a crisis of faith following a devastating loss. When Tom's actions avert a potential tragedy, the mystery surrounding him grows. Where did he come from? Has God answered the prayers of his people?
---
Grace Jones: Bloodlight & Bami

Director: Sophie Fiennes
Production Company: Blinder Films
Sales Agent: Westend Films
Grace Jones: Bloodlight & Bami takes the viewer on an intimate and electrifying journey that moves between four cinematic layers — performance, family, artist and gypsy — to explore the fascinating world of pop cultural phenomenon, Grace Jones. Bound together by musical performance sequences and a voice-over from Grace herself, the film shows us the figure we've come to know — wild, androgynous, larger than life — as well as discovering her as a daughter, mother, sister and grandmother. A woman characterised by such contradictions, Grace Jones reminds us of what it is to dare to be truly alive.
---
H-Block
Director: Jim Sheridan
Cast: Cillian Murphy, Jamie Dornan, Pierce Brosnan
Production Company: Romulus Entertainment
Sales Agent: Mister Smith Entertainment
True story of the Maze Prison escape in Northern Ireland in 1983, where 38 prisoners escaped with only 19 re-captured, that became a source of propaganda used by the IRA.
---
Handsome Devil
Director: John Butler
Cast: Nick Galitzine, Fionn O'Shea, Moe Dunford, Andrew Scott, Jay Duffy, Michael McElhatton
Production Company: Treasure Entertainment
Sales Agent: Radiant Films International
In Handsome Devil, two very different boys are forced to share a room together at their rugby-mad boarding school. Ned's an effete, sensitive musician and Conor the star outhalf on the rugby team. Over the course of the school year, the boundaries between them are eroded as they become friends. Two teachers fight for the souls of the boys, rugby coach Pascal and Mr Sherry, an inspirational English teacher. Each has their own agenda.
---
I Kill Giants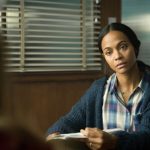 Director: Anders Walter
Cast: Zoe Saldana, Madison Wolfe
Production Company: Parallel Films
Sales Agent: XYZ Films
Barbara Thorson is your new hero. A quick-witted, sharp-tongued middle-schooler who isn't afraid of anything. As the only girl in school carrying an ancient Norse warhammer in her purse and killing giants for a living, why would she be?I Kill Giants is the sweeping, bittersweet story of a young girl struggling to conquer monsters both real and imagined as her world crumbles at the feet of giants bigger than any one child can handle.
---
The Little Stranger
Director: Lenny Abrahamson
Cast: Domhnall Gleeson, Ruth Wilson
Production Company: Element Pictures
Sales Agent: Pathé International
In a dusty post-war summer in rural Warwickshire, a doctor is called to a patient at lonely Hundreds Hall. Home to the Ayres family for over two centuries, the Georgian house is now in decline. But are the Ayreses haunted by something more sinister than a dying way of life?
---
The Lodgers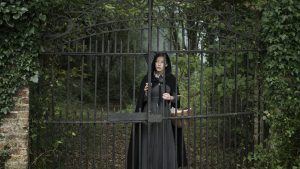 Director: Brian O'Malley
Cast: Charlotte Vega, Bill Milner, Eugene Simon, David Bradley, Moe Dunford
Production Company: Tailored Films
Sales Agent: Epic Pictures Group
Anglo-Irish twins Rachel and Edward share a strange existence in their crumbling family estate. Each night, the property becomes the domain of a sinister presence which enforces three rules upon the twins — they must be in bed by midnight, they may not permit an outsider past the threshold and if one attempts to escape, the life of the other is forfeited. When troubled war veteran Sean returns to the nearby village, he is immediately drawn to the mysterious Rachel, who in turn begins to break the rules set out by the lodgers. The consequences pull Rachel into a deadly confrontation with her brother and with the curse that haunts them.
---
The Man Who Invented Christmas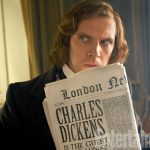 Director: Bharat Nalluri
Cast: Dan Stevens, Christopher Plummer, Jonathan Pryce, Morfydd Clark
Production Company: Parallel Films
Sales Agent: The Solution Entertainment Group
The film sees Charles Dickens broke and distressed after his previous three books have failed. Rejected by his publishers, he sets out to write and self-publish a book he hopes will keep his family afloat, and after six fever-pitched weeks, he creates A Christmas Carol.
---
Mary Shelley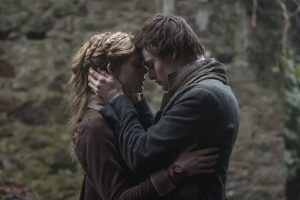 Director: Haifaa Al-Mansour
Cast: Elle Fanning, Douglas Booth, Bel Powley, Tom Sturridge, Stephen Dillane
Production Company: Parallel Films
Sales Agent: HanWay Films
Teenager Mary dreams of writing but has yet to find inspiration. When she meets poet Percy Shelley, it is love at first sight. But Percy has his secrets, he is married with a child. Setting up home together, Mary soon becomes pregnant with Percy's child, a daughter who tragically dies. Ostracised by polite society and grieving for their child, they escape from London and Percy introduces Mary to Lord Byron at his house in Lake Geneva. On a stormy night, Byron suggests they all write a ghost story. Mary gives birth to Frankenstein's Monster. It is brilliant, but women don't write books, and publishers won't print them. And so Mary fights for her creature and her identity, all at the age of eighteen.
---
Muse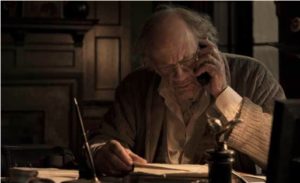 Director: Jaume Balagueró
Cast: Elliot Cowan, Ana Ularu, Franka Potente, Christopher Lloyd, Manuela Vellés
Production Company: Fantastic Films
Sales Agent: Filmax International
Samuel Salomon, a literature professor, has been off work for almost a year after the tragic death of his girlfriend. He has been suffering from a recurring nightmare in which a woman is brutally murdered by a strange ritual. Suddenly, the woman who appears every night in his dreams is found dead in exactly the same circumstances. Samuel sneaks into the crime scene where he meets Rachel who has also dreamed about the murder. Together, they will do whatever they can to discover the identity of the mystery woman, entering a terrifying world controlled by the figures who have inspired artists throughout time: The Muses.
---
The Professor and the Madman
Director: Farhad Safinia
Cast: Mel Gibson, Sean Penn, Natalie Dormer
Production Company: Fastnet Films
Sales Agent: Voltage Pictures
The film tells the story of the creation of the Oxford English Dictionary, and sees Mel Gibson play its author Professor James Murray. Sean Penn plays William Chester Minor, a doctor, but also an inmate, at an asylum for the criminally insane, who penned more than 10,000 entries for the dictionary.
---
Son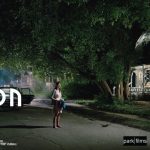 Director: Ivan Kavanagh
Production Company: Park Films
When a young boy falls ill to a mysterious illness, his mother must decide how far she will go to protect him from terrifying forces in her past.
---
Song of Granite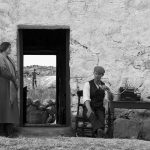 Director: Pat Collins
Cast: Macdara Ó Fátharta, Michael O'Chonfhlaola, Colm Seoighe
Production Company: Marcie Films
Sales Agent: Oscilloscope
The biopic charts the rise of traditional Irish folk singer Joe Heaney, and how the songs of his west of Ireland childhood helped shape his complex character.
---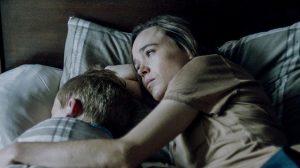 Director: David Freyne
Cast: Ellen Page, Sam Keeley, Tom Vaughan-Lawlor, Paula Malcolmson
Production Company: Tilted Pictures
Sales Agent: Bac Films Distribution
For six years, Europe was plagued by a devastating virus that transformed humans into zombie-like monsters. As mankind struggled to control the pandemic, the great hope of a cure was found. Now, an unforeseen enemy surfaces in its wake: the past. The cured are haunted with the memories of their actions while infected. As some try to readjust to a world that still fears them, the growing unrest threatens to plunge the world back into chaos.
---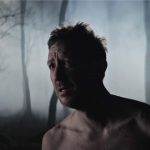 Director: Lorcan Finnegan
Cast: Alan McKenna, Niamh Algar, James Browne, Morgan C. Jones, Olga Wehrly, Brendan Conroy, Bryan Quinn, Paul Ward, Donncha Crowley, Brandon Maher, Helen Roche, Alan McNally
Production Company: Lovely Productions
Sales Agent: M-Appeal
Land surveyor Eric travels to a remote and unnamed Irish woodland, to assess its suitability for a new development project. Here, he sets up temporary residence, in an old unused house, right in the midst of the forest. Eric learns about the man who once occupied the house and begins to discover that all is not what it would appear to be in the woods. The idyllic backdrop almost seems to speak back to him and an ominous lingering presence fills him with a sense of dread. Alone and alienated from urban existence, he becomes increasingly fascinated yet disturbed by his surroundings. Are there really external and sinister elements at play here or is Eric becoming a prisoner of his own thoughts, in this place Without Name?
---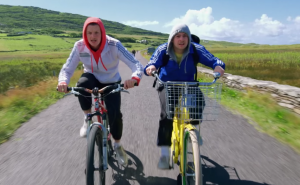 Director: Peter Foott
Cast: Hilary Rose, Chris Walley, Alex Murphy, Ciaran Bermingham
Production Company: Vico Films
Sales Agent: Carnaby Films
Inspired by Ireland's biggest cocaine seizure of €440 million off the coast of Cork in 2007, the laugh-out-loud comedy follows two Cork inner-city teenagers, Conor and Jock, as they embark on a 160km road trip on stolen bikes in the hopes of finding an unrecovered bale of cocaine.
---
Zoo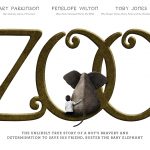 Director: Colin McIvor
Cast: Penelope Wilton, Art Parkinson, Amy Huberman, Toby Jones
Production Company: Ripple World Pictures
Sales Agent: Metro International Entertainment
Based on a true story, 12 year old Tom and his misfit friends fight to save Buster the baby elephant during the air raids on Belfast in 1941.