The 23rd Camerimage International Film Festival has announced the 15 titles that will compete for the Golden Frog Award. Officially titled the International Film Festival of the Art of Cinematography Camerimage, the festival is the biggest festival dedicated to cinematography and its creators cinematographers. Ireland will be represented in the 15 films by John Crowley's Brooklyn and Lenny Abrahamson's Room.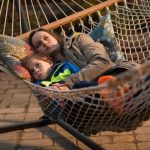 Room sees writer Emma O'Donoghue adapt her own best-selling novel, which is told from the perspective of a five-year-old boy, Jack, who is being held captive in a small room along with his mother. To him the room is his world, but his mother knows different having been held there for 7 years.
The film stars Brie Larson (Short Term 12, The Spectacular Now), Jacob Tremblay (The Smurfs 2, Somnia), Joan Allen (The Bourne Supremacy, Nixon) and William H. Macy (Shameless, Magnolia). Also joining the cast are Sean Bridgers (Rectify), Tom McCamus (The Samaritan) and Megan Park (What If). Room is an Element Pictures and No Trace Camping production, in association with Telefilm Canada, Film4, and Bord Scannán na hÉireann/the Irish Film Board. It will be released in Irish cinemas on January 15th.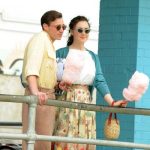 Brooklyn is an adaptation of Colm Tóibín's best-selling novel by the equally best-selling British author Nick Hornby. Set in the 1950s, the film sees a young woman move from a small town in Ireland to Brooklyn, where she has the opportunity for work, for a future and for love.
Intermission director Crowley has gathered an all-star Irish and British cast, that features Saoirse Ronan, Domhnall Gleeson, Emory Cohen, Jim Broadbent, and Julie Walters. Brooklyn is an Irish/British co-production from Wildgaze Films, Finola Dwyer Productions, Parallel Films and Item 7, with co-finance from Bord Scannán na hÉireann/the Irish Film Board. It will be released in Irish cinemas on November 6th.
Brooklyn and Room will compete against other awards favourites, including Sarah Gavron's Suffragette, Laszlo Nemes Son of Saul, Oliver Hirschbiegel's 13 Minutes, Patricia Riggen's The 33, Todd Haynes's Carol, Marc Abraham's I Saw The Light, George Miller's Mad Max: Fury Road, Anti Jokinen's The Midwife, Grímur Hákonarson's Rams, Marcin Kosalka's The Red Spider, Denis Villeneuve's Sicario, Jan Komasa's Warsaw 44, and Jean-Jacques Annaud's Wolf Totem.
The 23rd Camerimage International Film Festival will be held in Bydgoszcz, Poland from November 214th to 21st.