The 28th Galway Film Fleadh is offering a feast for fans of documentary film, and particular fans of Irish documentary film, as 17 docs from these shores screen over the 6 days, July 5th to 10th.
The Wall
Cinemobile – Thursday, July 7th  – 14:15
The Wall is the story of a young female poet in North Korea. The director David Kinsella wanted to make a real a documentary, but the government in North Korea brought in over 1000 extras to make Kinsella produce what they wanted: propaganda. Kinsella had to change his strategy. Under pressure from the North Korean censor, he filmed in such a way that animation could be overlaid onto the images when he returned to Norway – and used to tell the real story. Understanding that in North Korea "all foreigners are spies and evil", David Kinsella realised that he had also been told this as a boy growing up in Northern Ireland – and so he made a comparison between his own childhood in Belfast, and his North Korean adventure movie.
Rebel Rossa
Cinemobile – Thursday, July 7th  – 18:15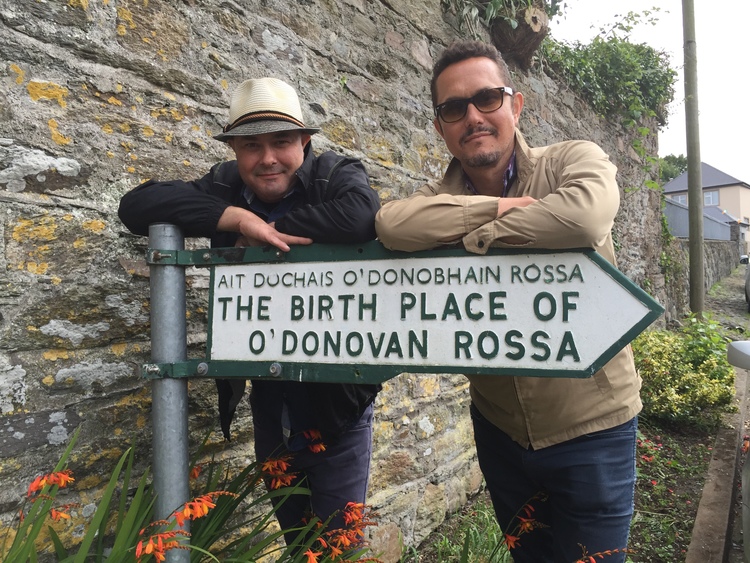 From an idyllic childhood in rural Ireland torn apart by the Potato Famine to imprisonment and torture in dank Victorian jails; from forced exile to New York where he organized a direct action bombing campaign in the UK to the massive funeral in Dublin that ignited events that led to Irish independence, Jeremiah O'Donovan Rossa symbolized the very core of the unrepentant Fenian Irish revolutionary. This film tells the story of Rossa and his equally ardent wife Mary Jane, delving into what they did and what they meant during the fight for Irish independence and – now that the 100 year anniversary of the Easter Uprising is approaching – what they mean in a contemporary context, both in Ireland and in a world where the term "terrorist" is often used but rarely examined.
---
Outcasts by Choice
Town Hall Studio – Thursday, July 7th  – 18:30
Three brothers and a friend. In war-torn Belfast 1977, they formed a band and led the Punk Explosion – rejecting the status quo and the sectarian violence. And yet their entourage became known as the Locusts – because "anything they couldn't eat, they destroyed" As Punk reaches its 40th Anniversary, some members of The Outcasts are now approaching 60. And they're back on the road, performing all over Europe – even on a boat in Berlin. Have these guys no lawns to mow? No golf clubs to join? Can they actually play their instruments this time around? Who are 'The Outcasts' now? Are they still punks? And what is punk anyhow? This film starts in tumult, and ends up somewhere else entirely.
---
Atlantic
The Shed on the Docks – Thursday, July 7th  – 20:30
The second feature documentary from acclaimed director Risteard O Domhnaill (The Pipe), Atlantic follows the fortunes of three small fishing communities in Norway, Newfoundland and Arranmore as they struggle to maintain their way of life in the face of mounting economic and ecological challenges, and looks at the threat posed to the ocean's ecosystem and fishing communities by oil exploration and overfishing. This visually stunning new work, persuasively narrated by Brendan Gleeson, brings the personal stories in the vital resource debate to the fore to explore how these communities must learn from the past in order to secure a brighter future.
---
Fis na Fuiseoige
Town Hall Studio – Friday, July 8th  – 11:30
Fís na Fuiseoige is a documentary that explores the deep connection between People and Place, as expressed in Irish-language poetry and local lore. Filmed over a year using state-of-the-art aerial cinematography, much of the landscape is seen from the air, as well as from the ground: West Kerry, the Iveragh Peninsula, Killarney, Wicklow, Cork, Belfast, Connemara, the Donegal Gaeltacht. The film is a stunning visual exploration of the vast diversity of local places in Ireland as seen from a birds-eye perspective, illuminated by local stories and by the deep poetic perspective expressed in the writings of this country's leading Irish-language poets.
---
The War Against Women in Eastern Congo
Town Hall Studio – Friday, July 8th  – 13:00
Over 6 million people have been killed in the ongoing war in the Eastern Democratic Republic of Congo. The country has experienced a phenomenally high level of rape during this crisis. Award-winning filmmaker Dearbhla Glynn explores the impact of war on a community and presents an uncompromising examination of the sexual violence perpetrated with impunity against women and girls within this war-torn territory. The film explores the experience of both victims and perpetrators– foot soldiers, warlords and high-ranking commandants. What emerges is an arresting and brutal account of how war leaves few victors – least of all women – whose value is often rendered worthless.
---
Land of the Enlightened
Town Hall Theatre – Friday, July 8th  – 14:00
Land of the Enlightened is an international co-production between Belgium, Ireland, the Netherlands, and Germany. Winner of the Sundance Special Jury Award for Best Cinematography, this captivating study of the next Afghan generation shocks and awes. Shooting over seven years, debut filmmaker Pieter-Jan De Pue artfully combines a child's fantasy of the future with arresting documentary of the actual hardscrabble country that remains after decades of conflict. While a young voice narrates his impossible dream of riches and marriage, glorious 16mm footage captures his fellow gang members as they roam the valleys searching for undetonated explosives to sell or trade with other children. Some mine lapis lazuli by hand, others steal opium from passing caravans, and this informal mercenary system of lost boys controls the territory in ways the U.S. military could only admire. As the young hoodlums cheer the news of American troops withdrawing, their future—and the nation's—is achingly uncertain. This lyrical portrait of an embattled land celebrates a primary Afghan strength: resilience.
---
Deargdhúil: Anatomy of Passion
Town Hall Studio – Friday, July 8th  – 14:30
Deargdhúil: Anatomy of Passion explores the life, work and sensual poetic imagination of the poet Máire Mhac an tSaoi. Máire Mhac an tSaoi helped revolutionise Irish poetry by drawing on a native tradition to express a passionate sensibility and taboo emotions, at a time when women's voices were on the margins of literature and society. Featuring performance artist Maureen Fleming, as well as Louis de Paor, Ailbhe Ní Ghearbhuigh, Nuala Ní Dhomhnaill and Olwen Fouéré, Deargdhúil: Anatomy of Passion incorporates luminous 16mm home movies taken by Máire's father, Seán MacEntee in the 1930s and 40s, which have never been seen before by the public. Deargdhúil: Anatomy of Passion was funded under Splanc!, the Irish language documentary scheme of the Arts Council and TG4.
---
The Judas Iscariot Lunch
Town Hall Studio – Friday, July 8th  – 16:00
A story of ministry, isolation, celibacy, faith and the struggle for authenticity. This documentary, often funny, sometimes sad, is beautiful, raw and thought-provoking. The Judas Iscariot Lunch is a story about faith, religion, love, and life after the priesthood. 13 Irish ex-priests speak candidly about how they came to be missionaries in East Asia, the Pacific and South America in the 1960s and 70s. Immersed in their new situations, these young idealists resonated with and developed much broader ideas about God, their own humanity and needs, and about faiths, cultures and economies.
---
Bobby Sands: 66 Days
Town Hall Theatre – Friday, July 8th  – 16:00
By the early 1980s, after two decades of violence and unrest, the situation in Northern Ireland took a sudden and profound turn inside the infamous Maze Prison. Seeking the right to be treated as political prisoners rather than common criminals, Irish Republicans led by Bobby Sands began a prison hunger strike that would draw international attention to the conflict. In the 66 days that he refused food, Sands would be elected to the British Parliament, put the Irish Republican struggle centre stage on the world news agenda, and pay the ultimate price for his political convictions. The film combines a powerful mosaic of archival materials, reconstructions and the illuminating accounts of former prisoners, commentators and key players in the drama. With Sands's evocative prison diary at its core, the film brings fresh insight to an iconic figure who single-handedly created a transformative moment in Ireland's history that had global aftershocks.
---
Lost in France
Cinemobile – Friday, July 8th  – 20:15
Lost in France is a documentary that explores the rise of Glasgow's independent music scene from the 1990's to present day. Focusing on record label Chemikal Underground and bands such as Mogwai, Franz Ferdinand and The Delgados; the film will revisit a defining, chaotic tour early in their careers. A journey from the present to the past. And back again. Nicky Gogan produced the film for Still Films in Ireland, with Paul Welsh of Edge City Films in Scotland. Lost in France was made with support from Bord Scannán na hÉireann/the Irish Film Board.
---
Born and Reared
Town Hall Studio – Friday, July 8th  – 20:30
A contemporary social commentary on Northern Ireland as reflected through the identities of five men from different backgrounds and traditions. Contextualised by the country's past the film is firmly rooted in the Northern Ireland of today as a population struggles to come to terms with the horrors and the sacrifices of its past and the men turn to face a future defined by their hopes, rather than regret.
---
Revolutions
Cinemobile – Saturday, July 9th  – 12:15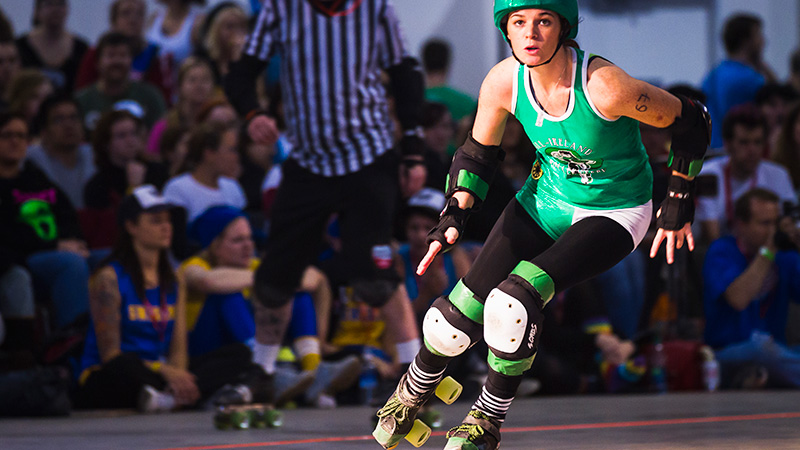 Revolutions is the much awaited feature debut by award-winning short documentary-maker Laura McGann. Four years in the making, McGann chronicled the Irish roller derby community throughout the Island to create an intimate portrayal of this female driven sport during hard economic times. McGann's well received debut short documentary The End of the Counter won the Best Short Documentary Award at the Fleadh two years ago, and now her Feature debut is one of the first films to sell out at this year's Fleadh. The screening will be preceded by a skate exhibition outside the Town Hall prior to the screening.
---
It's Not Yet Dark
Town Hall Theatre – Saturday, July 9th  – 16:00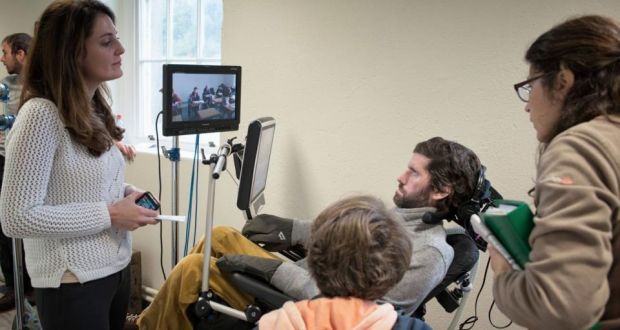 It's Not Yet Dark tells the ground breaking story of Simon Fitzmaurice, a talented young Irish film maker with ALS (MND), as he embarks on directing his first feature film through the use of his eyes and eye gaze technology. The finished feature, My Name is Emily, went on to open last year's Galway Film Fleadh. The documentary is directed by Frankie Fenton, with narration by Colin Farrell.
---
Mom & Me
Town Hall Theatre – Saturday, July 9th  – 18:00
Directed by Ken Wardrop (His & Hers), Mom and Me is an IFTA award-winning creative documentary that delicately challenges the familiar love story shared between a son and his mother. It is a story that reveals comedy in the everyday and misery on some other days. Mom and Me is the second feature documentary from Irish filmmaker Ken Wardrop. His debut film His & Hers was both a critical and box office success in Ireland. The film had its World Premiere at the Sundance Film Festival, where it received the World Cinematography Award. His short documentaries have garnered awards across the world including a European Film Academy award for his documentary Undressing My Mother. Mom and Me was made with support from Bord Scannán na hÉireann/the Irish Film Board.
---
Crash & Burn
Cinemobile – Sunday, July 10th  – 14:15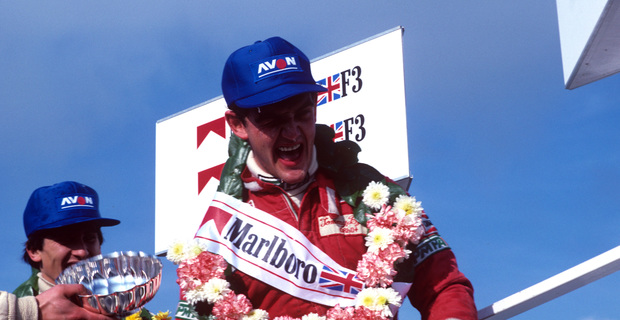 Crash and Burn is the story of Tommy Byrne, who for a fleeting moment in the early 80s was the world's greatest driver, the motor racing equivalent of George Best and Muhammad Ali all rolled into one. Eddie Jordan the former team-owner, who worked with both Senna and Schumacher, will tell you: 'Tommy Byrne was the best of them all.' His rise was meteoric and his fall spectacular. Crash and Burn was made with support from Bord Scannán na hÉireann/the Irish Film Board.
---
Further Beyond
Cinemobile – Sunday, July 10th  – 16:15
In their debut documentary Christine Molloy and Joe Lawlor take as their point of departure the compelling 18th century figure Ambrose O'Higgins and attempt to retrace his remarkable journey from Ireland to Chile. Key locations in O'Higgins' life are visited and reflected upon in the hope that something might be revealed, as if these very locations might contain clues. As they speculate on the idea of place and what O'Higgins embodies, the filmmakers continually get sidetracked by a competing story of immigration and displacement. Gradually, and not without humour, these intertwining narratives uncover ideas about the transformative powers of travelling.
---
We Are Moving – Memories of Miss Moriarty
Town Hall Studio – Sunday, July 10th  – 18:30
This is an intimate portrait of Joan Denise Moriarty, a visionary who overcame enormous odds by doggedly following her dream of bringing ballet to every corner of Ireland. A pioneer of early 20th century Irish dance, Moriarty dared to create a uniquely Irish form of ballet inspired by her love of nature and Irish folklore. A divisive figure, she was accused of fabricating her professional dance training and of misrepresenting herself as a vanguard of Irish ballet. Despite such controversies, Moriarty has left behind a remarkable legacy of dancers and dance lovers who may never have found ballet without her influence.
The 28th Galway Film Fleadh runs July 5th to 10th, 2016. More information can be found on the official website, Facebook page, and Twitter. Tickets for all of the above documentaries,a nd teh rest of the incredible line-up are now on sale.