The 29th Galway Film Fleadh, which takes place from Tuesday 11th July until Sunday 16th July 2017, has just announced its lineup. As per usual, the festival will be the go-to destination for fans of Irish and international film this summer.
The lineup features the World Premieres of films like Stephen Burke's Maze, Gerard Barrett's Limbo, Tom Collins' Aithrí/Penance, Katrina Costello's The Silver Branch, Nick Kelly's The Drummer & the Keeper, and Frank Berry's Michael Inside.
Here's a look at the Irish feature films and documentaries playing at the Fleadh this year:
Song of Granite
Tuesday, July 11th / Town Hall Theatre / 19:30
2017 / Ireland and Canada / 104min
Pat Collins' biopic charts the rise of traditional Irish folk singer Joe Heaney, and how the songs of his west of Ireland childhood helped shape his complex character.  Co-written by Collins, Eoghan Mac Giolla Bhríde, and Sharon Whooley, the film had its world premiere at this year's SXSW Film Festival. Enigmatic and complex, Joe Heaney was one of the greats of traditional Irish singing (sean nós). Shaped by the myths, fables, and songs of his upbringing in the west of Ireland, his emergence as a gifted artist came at a personal cost.
Macdara Ó Fátharta, Michael O'Chonfhlaola, and Colm Seoighe portray Heaney at various stages in his life. Collins penned the script with Eoghan Mac Giolla Bhride and Sharon Whooley. Cinematographer Richard Kendrick shot the film for black-and-white and it is edited by long-time Collins collaborator Tadhg O'Sullivan. Song Of Granite was produced by Alan Maher and Jessie Fisk of Marcie Films with Martin Paul-Hus of Amerique Film with funding from the Irish Film Board, SODEC, Broadcasting Authority of Ireland, Telefilm Canada, and TG4.
Director: Pat Collins
Cast: Macdara Ó Fatharta, Mícheál Ó Confhaola, Pól Ó Ceannabháín and Colm Seoighe
Writer(s): Pat Collins, Eoghan Mac Giolla Bhríde and Sharon Whooley
Producer(s): Alan Maher, Jessie Fisk and Martin Paul-Hus
---
Rocky Ros Muc
Wednesday, July 12th / Town Hall Theatre / 18:00
2017 / Ireland, UK and USA / 92min
From humble beginnings to challenging for a world title crown. From the quiet Gaeltacht village of Ros Muc, Galway, to the criminal underworld of James "Whitey" Bulger and the mean streets of Boston. Rocky Ros Muc examines spirit inside the ring and troubles outside; the reality of emigration and its impact on identity.
In the mid 1970's, Sean Mannion left Galway for Boston. Like many before him, he left behind his home village of Ros Muc and headed for a new life in America. He had a talent for boxing. His sparring partners at his gym were at the heart of Whitey Bulger's Winter Hill Gang. Friends. Fellow emigrants. His world was their world. The fighting Irish. Drugs, racketeering and murder. This was the reality of life in South Boston. In October 1984, Sean stood in the boxing ring in Madison Square Garden, in New York City, fighting for a WBA world title crown. His rise up the professional ranks wasn't straightforward. Neither was his descent.
A story of survival. Of determination, honour and strength. A story about identity and community. Not just for Sean Mannion, but for the thousands of emigrants like him.
The director and Seán Manion will attend
Director: Michael Fanning
Cast: Seán Mannion, Rónán Mac Con Iomaire, Patrick Nee and Mayor Marty Walsh
Writer(s): Michael Fanning
Producer(s): Michael Fanning and Máire Bhreathnach
TG4, in association with the Galway Film Fleadh will also present a very special community screening of Rocky Ros Muc in the place where it all began, Rosmuc village, in the heart of the Connemara Gaeltacht. A bus will be leaving the Town Hall Theatre at 18:30 sharp on Thursday, July 13th.
---
Making It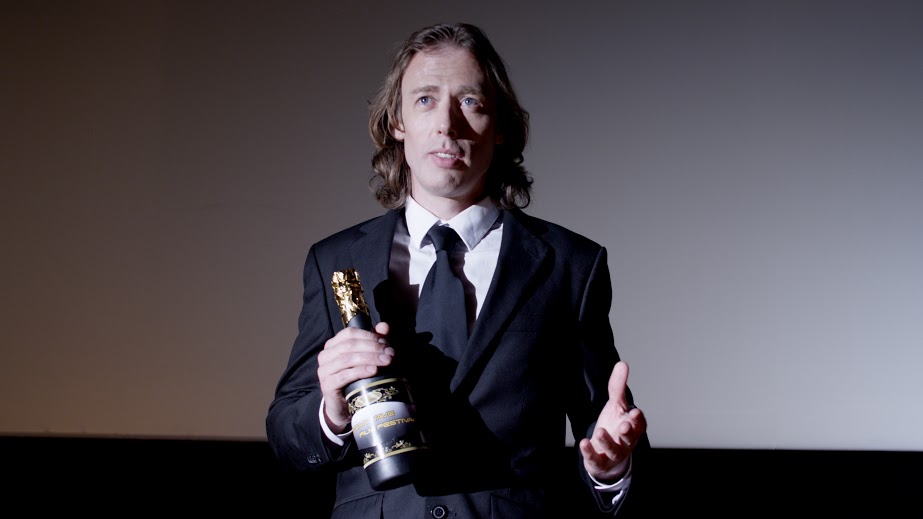 Wednesday, July 12th / Town Hall Studio / 21:30
2016 / Ireland / 81min
Mike McMahon has reached rock bottom. The former King-of-the-Office, dethroned by ambitious upstart Jimmy Greene, finds himself elbowed out of a job. His wife Linda and kids are taking him for granted and father-in-law Frank is breathing down his neck in perpetual disappointment. When a troublesome tree crashes through their roof, Mike finds himself facing impending financial ruin. Encouragement from his camera loving son, Pete, inspires Mike to enter a filmmaking competition, promising a "big cash prize" and the chance to recapture past glory. Massive ego combined with a mind-boggling lack of talent soon sees Mike on the wrong sides of both the law and his loved ones. The combined hazards of shootouts, car chases and local Kerry characters launch a descent into chaos with Mike's very life facing the cutting-room floor!
Making It is a comedy feature produced by graduates and trainees of the Kerry ETB, Broadcast Production Course
Director: Eamonn Norris
Cast: Seamus Hughes, Moya Farrelly, Elaine Kennedy and John Fraher
Writer(s): Eamonn Norris and Fred O'Connor
Producer(s): Brian Nolan, Eamonn Norris and Fred O'Connor
---
Writing Home
Wednesday, July 12th / Town Hall Theatre / 22:00
2017 / Ireland / 90min
Funded by a string of international bestsellers – of dubious literary merit – Daniel Doran's luxurious London life consists of parties, book launches, red carpet events, women and even bigger parties. When his estranged father falls ill, Daniel reluctantly returns home to the rural Irish village of Darlingford. In a small town with no room for celebrities, Daniel must suddenly face the reality of family politics, the old flame he walked out on and the friends and community he left behind. Now an outsider in the town he never felt part of, Daniel is determined to escape back to cosmopolitan London at the first opportunity. But, in a modern comedy about rediscovering your past, Daniel will soon learn that, while there's no substitute for a good cup of coffee, there really is no place like home.
Writing Home is the Filmbase Masters students' 2017 feature film.
Director: Nagham Abboud, Alekson L. Dall'Armellina and Miriam Velasco
Cast: Tony Kelly, Caoimhe O'Malley and Geraldine McAlinden
Writer(s): Conor Scott
Producer(s): Mark Coffey and Jannik Ohlendieck
---
It Tolls for Thee
Thursday, July 13th / Cinemobile / 12:15
2017 / Ireland / 74min
Through an intriguing conspiracy of circumstance and courage, Irishwoman Mary Elmes found herself centre stage in two of the major theatres of war in the 20th century. During the civil war in Spain, Mary rescued children from the bombs raining down from German and Italian bombers. Within a few years the world was plunged into an even
greater conflict as the first industrial-scale attempt to eradicate an entire people began. Once more, 'doing nothing' was not an option for Mary. Narrated by Winona Ryder and featuring a wealth of personal archives as well as contributions from those who were spared the death camps because of Mary Elmes, this is a story of unadulterated goodness set in a world of seemingly all-consuming darkness.
Director: Andrew Gallimore
Narrated by: Winona Ryder
Writer(s): Andrew Gallimore
Producer(s): Lucia Gavin
---
Jaha's Promise
Thursday, July 13th / Town Hall Theatre / 14:00
2017 / Ireland, US and UK / 82min
Jaha's Promise is the story of a young woman's battle against extraordinary odds to eradicate the practices that almost destroyed her life: child marriage and female genital mutilation. When Jaha was 15 she was brought to New York from her native Gambia to marry a middle-aged man she had never met before. Jaha escaped the 'marriage' and 10 years later returned home to launch a campaign that puts her on a collision course with her own family and society's traditions. The documentary is the story
of that struggle, a narrative of success and setbacks, until she achieves a stunning victory that brings radical change to her society. For the girl who was powerless
in the face of those who diminished and banished her, it is a moment when she feels close to recovering her identity, closer to finding peace.
Directors: Patrick Farrelly and Kate O'Callaghan
Cast: Jaha Dukureh
Producer(s): Patrick Farrelly and Kate O'Callaghan
---
In the Name of Peace: John Hume in America
Thursday, July 13th / Town Hall Theatre / 16:00
2017 / Ireland / 90min
In the Name of Peace: John Hume in America is a feature documentary which includes interviews with President Bill Clinton, President Jimmy Carter, many US Senators and Congressmen, as well as Irish leaders and British Prime Ministers Tony Blair and John Major. Inspired by Martin Luther King, rising from the riot-torn streets of Northern Ireland to enlist American Presidents from Carter to Clinton, this is the story of the extraordinary work of Nobel Prizewinner John Hume to harness and leverage US support to help to secure peace in Ireland. Narrated by Liam Neeson and scored by Bill Whelan, the film chronicles John Hume's approach to politics in Northern Ireland in co-ordination with senior political figures in the US. At a time of political instability, this is a timely film examining steady leadership and international co-operation.
There is a panel discussion after the screening with former Taoiseach Bertie Ahern and other guests. The director will attend.
Director: Maurice Fitzpatrick
Cast: President Bill Clinton, President Jimmy Carter, Prime Minister John Major and Prime Minister Tony Blair
Writer(s): Maurice Fitzpatrick
Producer(s): Maurice Fitzpatrick
---
Maudie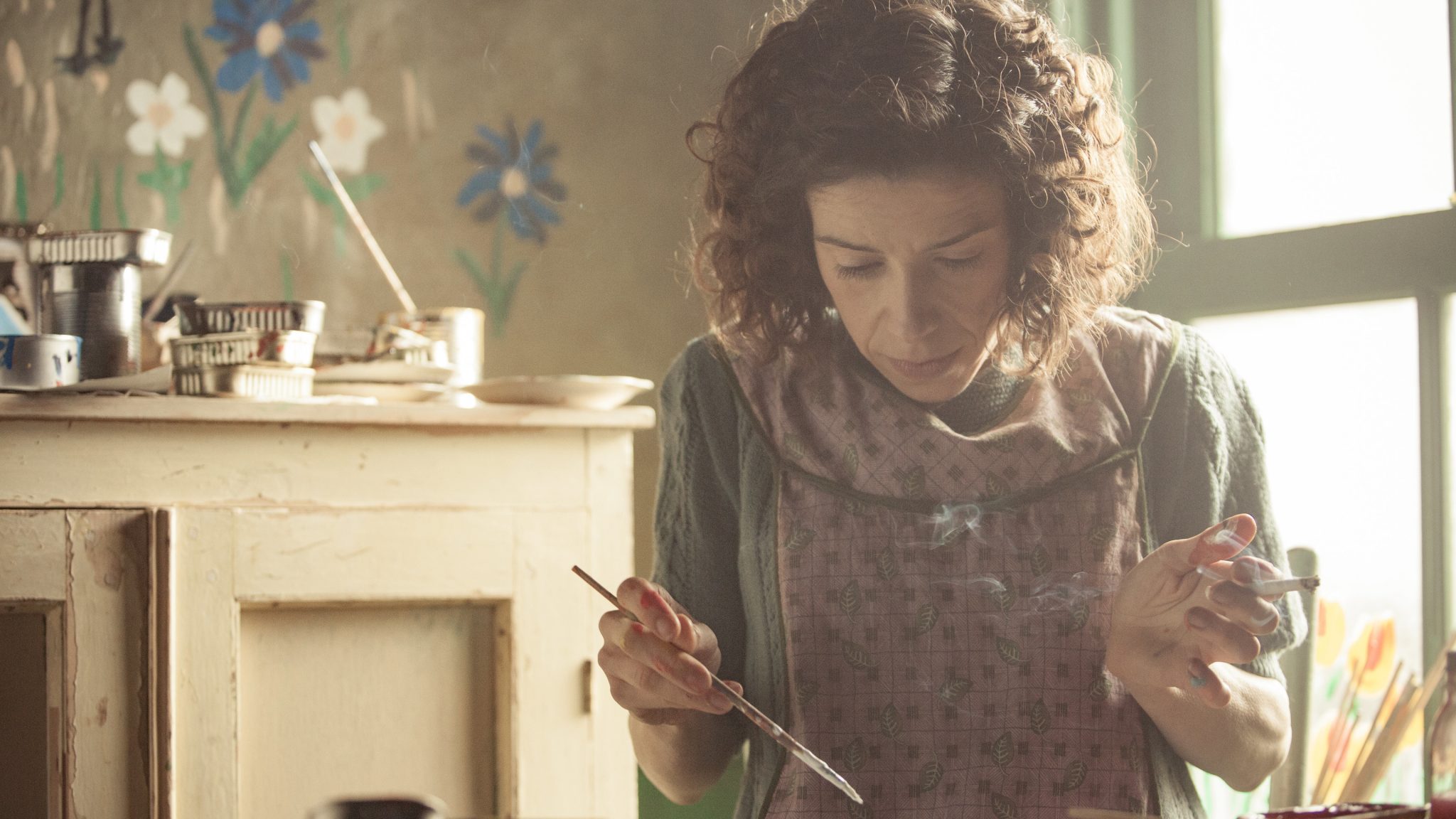 Thursday, July 13th / Town Hall Theatre / 18:00
2017 / Ireland and Canada / 116min
Maudie, is based on the true story of folk artist Maud Lewis (Sally Hawkins) and the unlikely romance between Maud and a hardened reclusive bachelor, Everett Lewis (Ethan Hawke). Maud, a bright-eyed, intelligent woman, hunched with crippled arthritic hands, yearns to be independent from her overprotective family. She escapes her solitary existence through her art, dreaming away the days, until in her early 30s she finds, and answers, an ad for a housekeeper. Everett Lewis is a 40-year-old bachelor. Tall, skinny and shabby, abandoned by his parents at a very young age, he has nevertheless managed to become a proud and selfsufficient man, largely by collecting scraps and peddling fish. He lives in a 10×12 foot house that has neither running water nor electricity, but at least it's all his.
The director will attend.
Director: Aisling Walsh
Cast: Sally Hawkins, Ethan Hawke, Zachery Bennet and Gabriella Rose
Writer(s): Sherry White
Producer(s): Bob Cooper, Mary Young Leckie, Mary Sexton and Susan Mullen
---
No Party for Billy Burns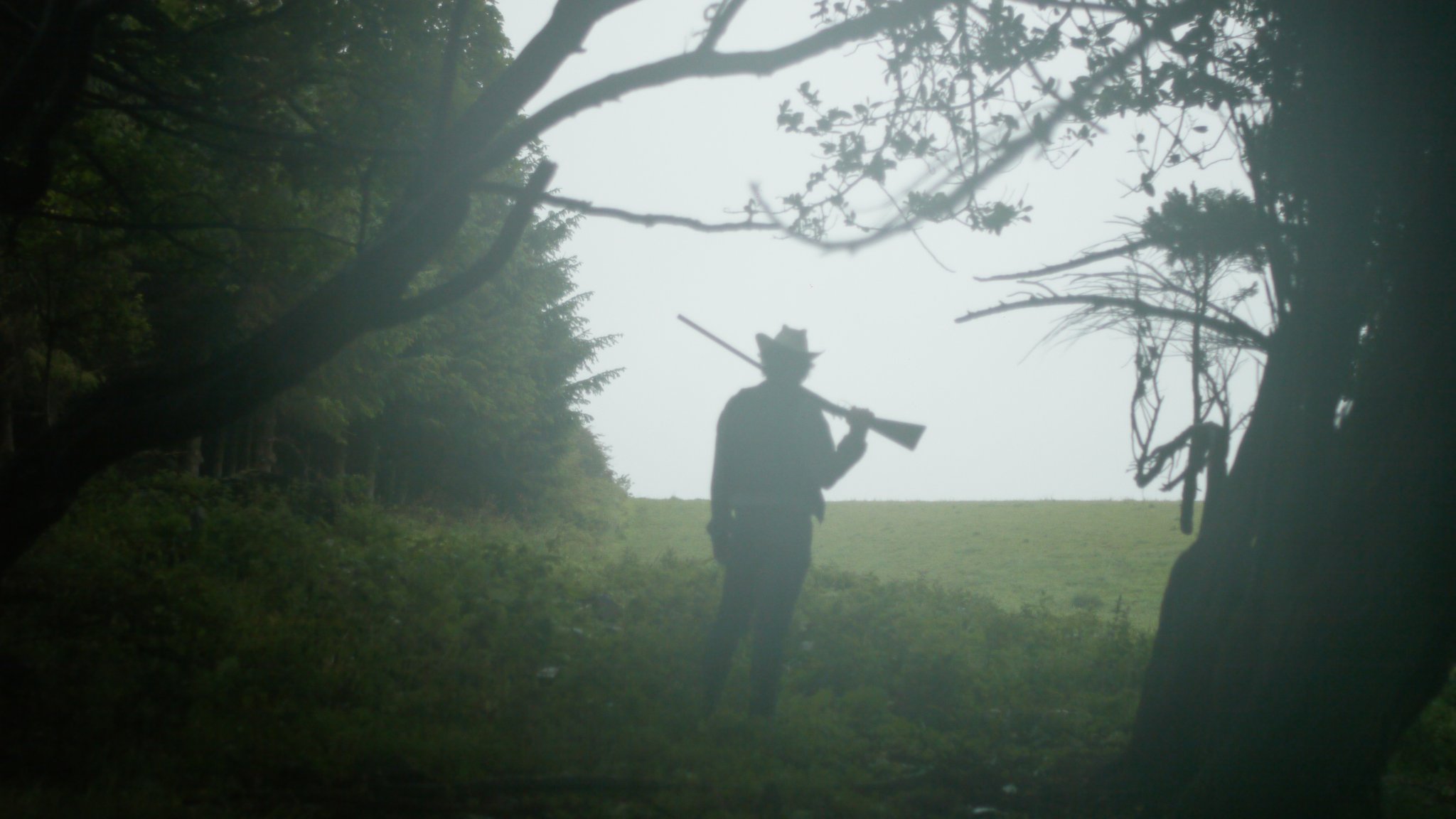 Thursday, July 13th / Town Hall Studio / 18:30
2016 / Ireland / 87min
Billy Burns is a would-be cowboy lost in the dreary fields of Cavan. Stranded at home with his grandfather and ridiculed around town for his innocent ways, Billy works for the local ranchers, saving his money for a trip up to the big city, perhaps never to return. Scarred by a tragedy in his youth, Billy never quite grew into adulthood. Luckily he has the guidance of inept local Sergeant Jack Cooper, who trades info with Billy for the promise of him one day cutting it as his deputy. When Billy falls in with local thug Ciaran and his long-suffering girlfriend Laura, he soon finds the adventure and excitement he was always looking for, but the local crew pick on the weak, and their cheap thrills and rough-and tumble kicks find Billy broken and bruised, with little left to lose.
The director will attend
Director: Padraig Conaty
Cast: Kevin McGahern, Sonya O'Donoghue, Charlie McGuinness and Shane Connaughton
Writer(s): Padraig Conaty
Producer(s): Lisa McNamee
---
Pilgrimage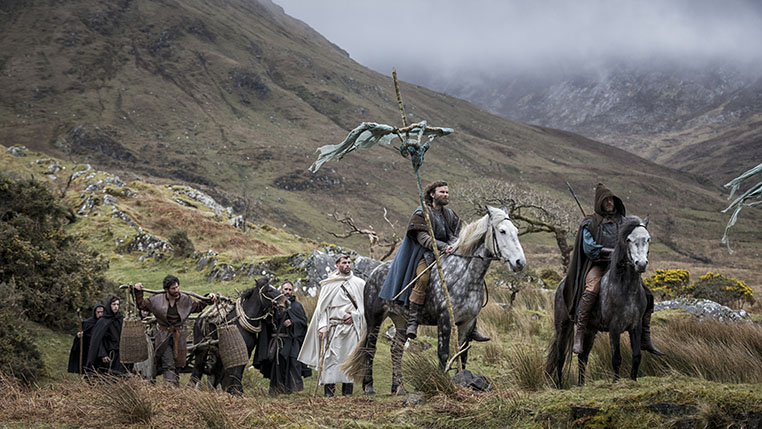 Thursday, July 13th / Town Hall Theatre / 20:15
2017 / Ireland / 96min
Ireland, 1209. An island on the edge of the world. A small group of monks begin a reluctant pilgrimage across an island torn between centuries of tribal warfare and the growing power of Norman invaders. Escorting their monastery's holiest relic to Rome, the monks' progress is seen through the eyes of a pious young novice and a mute lay-brother with a violent past. As the true material, political and religious significance of the bejewelled relic becomes dangerously apparent, their path to the east coast becomes increasingly fraught with peril. The monks belatedly realise that, in this wild land of ancient superstitions, the faith that binds them together may ultimately lead to their destruction.
The director and cast members will attend
Director: Brendan Muldowney
Cast: Tom Holland, Jon Bernthal, Richard Armitage and John Lynch
Writer(s): Jamie Hannigan
Producer(s): Conor Barry, John Keville and Benoit Roland
Director: Brendan Muldowney
---
The Limit of…
Thursday, July 13th / Town Hall Theatre / 22:00
2017 / Ireland / 89min
James Allen is a man in control. He lives alone and works as a banker. He does his best to look after his widowed mother. What he doesn't know is that the bank he works for is about to repossess her home. When the stress of this provokes a family crisis, James begins to question his whole life and to glimpse the ruthless, manipulative black heart behind the glossy veneer of the banking world. He decides to take action. Meanwhile, Alison Leonard, his beautiful co-worker, has her own agenda, which puts her on a collision course with James. Her actions trigger a dark spiral of deceit, revenge and death. The film explores limits imposed upon us by choices we make – limits set by our careers, desires, needs and even the choice of who we love.
The director and cast will attend
Director: Alan Mulligan
Cast: Laurence O'Fuarain, Sarah Carroll, Ally Ní Chiaráin and Sonya O'Donoghue
Writer(s): Alan Mulligan
Producer(s): Tim Palmer, Alan Mulligan, Anthony Mulligan and Taine King
---
Butterfly City / Drugelio Miestas
Friday, July 14th / Cinemobile / 12:15
2017 / Ireland, Lithuania, Belgium and Denmark / 95min
The Lithuanian city of Visaginas was created from nothing in the 1970s in order to service a powerful Soviet nuclear power plant. Literally designed and shaped like the wings of a butterfly, it was intended to be a window of Soviet progress to the West. After the USSR disintegration, however, EU membership meant Lithuania had to close the plant, the city's main industry. At a time of growing geo-political tension, and in an ambiance of mutual mistrust, what future is there for the 25,000 Russian-speaking townspeople? The director, herself Lithuanian-born of Russian parents, follows her first film, If Not You, with this portrayal of a city refusing to die along with its defunct power plant. Instead, it looks to the future and searches for a new face as its citizens grapple with questions of identity. This portrait inevitably
raises questions of democracy, inclusion, citizenship, and freedom of expression.
Director: Olga Černovaitė
Writer(s): Olga Černovaitė
Producer(s): Jeremiah Cullinane
---
The Farthest
Friday, July 14th / Town Hall Theatre / 14:00
2016 / Ireland / 121min
It is one of humankind's greatest achievements. More than 12 billion miles away, a tiny spaceship is leaving our solar system and entering the void of deep space – the first human-made object ever to do so. Slowly dying within its heart is a nuclear generator that will beat for perhaps another decade before the lights on Voyager finally go out. But this little craft will travel on for millions of years, carrying a Golden Record bearing recordings and images of life on Earth. In all likelihood, Voyager will outlive humanity. The Farthest will celebrate these magnificent machines, the men and women who built them and the vision that propelled them farther than anyone could ever have hoped.
The director will attend
Director: Emer Reynolds
Cast: Lawrence Krauss, Frank Drake, Carolyn Porco and Nick Sagan
Writer(s): Emer Reynolds
Producer(s): John Murray and Clare Stronge
---
Condemned to Remember
Friday, July 14th / Town Hall Theatre / 16:15
2017 / Ireland / 90min
Irish Holocaust survivor Tomi Reichental celebrates his 80th birthday in a Dublin Mosque and embarks on an epic journey across a Europe in turmoil. In Germany, Tomi concludes his long quest to bring the convicted SS war criminal Hilde Michnia to account for her secrets and lies. In Poland and Slovakia, he confronts the 'crisis of shame' that prevents an honest reckoning with the scale of local 'collusion' with the Nazi extermination project. In Bosnia, Tomi embraces Muslim survivors of a genocide, who still search for the bones of their loved ones. Along the way he puts himself into the shoes of the "new Jews" and discovers a strong common bond with refugees fleeing the hell that is Syria.
There will be a panel discussion after the screening. The director will attend.
Director: Gerry Gregg
Cast: Tomi Reichental, Sami Aiyob, Jan Gross and Alexandra Senfft
Writer(s): Gerry Gregg and Tomi Reichental
Producer(s): Gerry Gregg
Executive Producer(s): Colm O'Callaghan for RTÉ and Mary Callery for Bord Scannán na hÉireann / Irish Film Board
---
Release
Friday, July 14th / Town Hall Studio / 18:30
2016 / Ireland / 73min
After spending several years locked up for armed robbery, disgraced boxer Andrew Keating is granted early release. As he struggles to find his purpose in life, he finds the sport of mixed martial arts and begins to thrive, but when his criminal past rears its ugly head, Andrew must face his demons in order to live his life.
The director will attend
Director: Gerard Walsh
Cast: David Ryan, Des Byrne, Gavin Kilduff and John Connors
Writer(s): Gerard Walsh
Producer(s): Matthew Toman
---
The Drummer and The Keeper
Friday, July 14th / Town Hall Theatre / 18:00
2017 / Ireland / 92min
You find true friendship in the craziest of places! Gabriel is a chaotic young rock drummer desperate to hide his recent bipolar diagnosis from his increasingly exasperated bandmates. When forced to bond with Christopher, an institutionalised 17-year-old with Asperger's Syndrome, it results in a very unlikely friendship!
The director and cast will attend
Director: Nick Kelly
Cast: Dermot Murphy, Jacob McCarthy, Charlie Kelly & Peter Coonan
Writer(s): Nick Kelly
Producer(s): Kate McColgan
---
The Silver Branch
Friday, July 14th / Cinemobile / 20:15
2016 / Ireland / 75min
The Silver Branch is a philosophical vision-poem on the life of farmer/poet Patrick McCormack, descendant of the generations of farmers who have lived off the wild landscape of the Burren in County Clare. Patrick and his rural community are drawn into a divisive battle with the Government, leading him and a small group of friends to the Supreme Court to decide on the fate of this iconic wilderness. Through Patrick's eyes, and in his words, this beautifully shot film immerses us in the exquisite texture of the natural world, bringing us a rare glimpse of a disappearing way of life with all its richness and roguery, and leading to a deep connection with the Earth and our ancestral wild spirit.
And though it is centred around one man's life and a bitter-sweet end-of-era evocation, it explores much deeper themes: the relationship between man and landscape, between tradition and spirit, between body and soul. The Silver Branch is a story of hope – hope that we as individuals can make a difference to our universe.
Director: Katrina Costello
Cast: Patrick McCormack
Producer(s): Ken O'Sullivan
---
Michael Inside
Friday, July 14th / Town Hall Theatre / 20:00
2017 / Ireland / 96min
Dafhyd Flynn (I Used to Live Here) plays Michael McCrea, an impressionable eighteen-year-old who lives with his grandfather Francis (Lalor Roddy) in a Dublin housing estate, where he is caught holding a bag of drugs for his friend's older brother, and sentenced to three months in prison. Researched and workshopped with former prisoners from the Irish Prison Service's Pathways Programme, Michael Inside is an expression of many real-life experiences. The film takes a realistic look at the circumstances that lead to Michael's conviction, his time in prison, and how prison affects his thinking and behaviour.
The director and cast will attend
Director: Frank Berry
Cast: Dafhyd Flynn, Lalor Roddy and Moe Dunford
Writer(s): Frank Berry
Producer(s): Donna Eperon, Tristan Orpen Lynch and Aoife O'Sullivan
---
A Cambodian Spring
Friday, July 14th / Town Hall Studio / 20:15
2017 / United Kingdom, Ireland and Cambodia / 121min
A Cambodian Spring is an intimate and unique portrait of three people caught up in the chaotic and often violent development that is shaping modern-day Cambodia. Shot over six years, the film charts the growing wave of land rights protests that led to the 'Cambodian Spring' and the tragic events that followed. This film is about the complexities – both political and personal – of fighting for what you believe in.
Director: Chris Kelly
Cast: Venerable Luon Sovath, Toul Srey Pov and Tep Vanny
Writer(s): Chris Kelly
Producer(s): Chris Kelly, Edwina Forkin, Bob Moore and Christopher Hird
---
Elián
Saturday, July 15th / Town Hall Theatre / 14:00
2017 / Ireland and USA / 108min
November 25th, 1999 – The Florida Straits, three miles off the coast of Ft. Lauderdale. A five-year-old Cuban boy is rescued from the sea by a fisherman after the boat he was in sank. Frenzied news reports inform us that 11 passengers on the small boat, including the child's mother, have drowned. As the boy, wrapped in a blanket, is bundled into an ambulance, his wide brown eyes stare straight at us through the lens of a news camera. This is Elián González, a boy caught between two worlds.
With unprecedented access to Elián González, his family and key players in the saga, Elián uses one boy's remarkable journey to examine a pivotal moment in turbulent Cuban and US relations. The film plots how the Elián González custody battle between his Cuban father and Miami-based relatives embodied and fed into the simmering tensions between the two countries, evoking the wrath of Cubans who wanted the boy returned to them and the Cuban-American exile community in Florida who wanted him too.
The producer will attend
Directors: Tim Golden and Ross McDonnell
Cast: Elián González
Writer(s): Tim Golden
Producer(s): Trevor Birney
---
Aithrí / Penance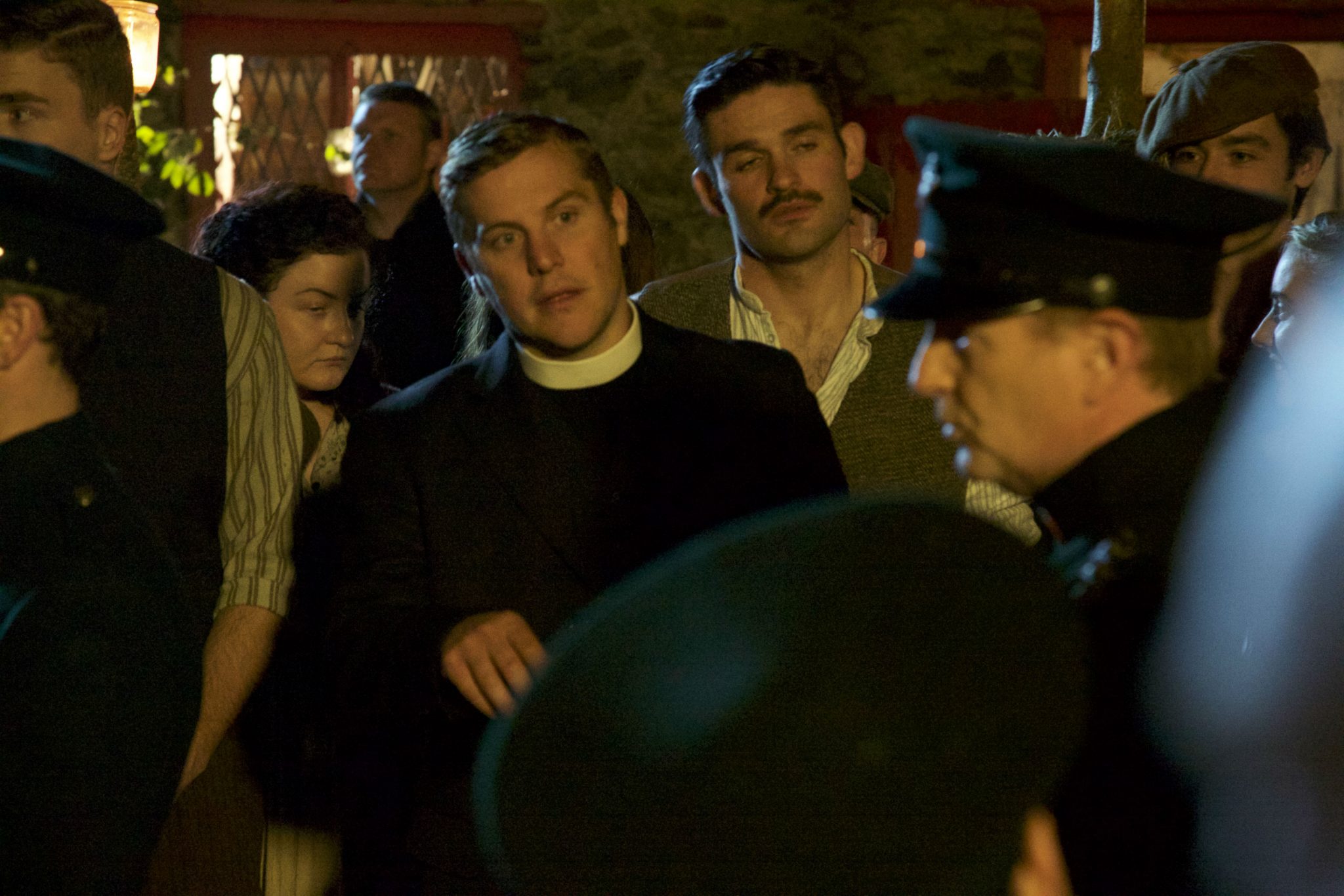 Saturday, July 15th / Town Hall Theatre / 16:15
2017 / Ireland / 85min
The Easter Rising, 1916. Fire-brand Father Eoin O'Donnell is convinced that only violence will force Britain out of Ireland. He influences young, impressionable Antaine to fight. When events spiral out of control, Antaine accidently kills his mother while trying to escape the local police. Fr. Eoin realises that he had too much influence on the boy. He runs away to Derry, many miles away, to seek penance. In 1969, fifty years on, experienced gunman Antaine arrives in Derry and rekindles Eoin's guilt about his influence over Antaine as a young boy. He begins to influence Fr. Eoin's alter server Feidhlim.
The director will attend.
Director: Tom Collins
Cast: Peter Coonan,Terry Byrne, Barry Barnes and Diona Doherty
Writer(s): Greg O'Braonáin and Tom Collins
Producer(s): Tom Collins and Edwina Forkin
---
Lost and Found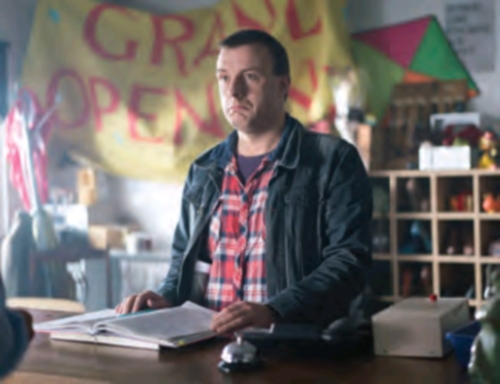 Saturday, July 15th / Town Hall Studio / 18:30
2017 / Ireland / 97min
Lost and Found is a film with seven interconnecting stories set in and around the lost and found office of an Irish train station. All segments are inspired by true stories, and have characters that come in and out of each other's lives. Daniel tries desperately to hold on to his newly acquired job in the lost and found office. Eddie begs in the train station; every day he has a different story. Gabriel plans to surprise his girlfriend by proposing. A grandmother asks her grandson to retrieve a bracelet that she buried as a child in the garden of her childhood home in Poland. Moya visits a funeral home and signs the book of condolences not realising the consequences. Paudge, a cranky pub owner, keeps redecorating his bar, but no matter how many grand openings he has, the locals stay away. Sile has set a date for her wedding – not having a groom won't stop her!
The director will attend
Director: Liam Ó Mochain
Cast: Liam Ó Mochain, Norma Sheahan, Brendan Conroy, Aoibhin Garrihy and Liam Carney
Writer(s): Liam Ó Mochain
Producer(s): Bernie Grummell and Liam Ó Mochain
---
Limbo
Saturday, July 15th / Town Hall Theatre / 18:00
2017 / Ireland / 90min
Twenty-four hours in the life of a young Irish mother and child as they battle homelessness while living in emergency accommodation, searching for a stable life. Another day begins with another daily struggle. After receiving an eviction notice from the hotel they call home for now, the mother makes numerous attempts towards securing a place to stay for one more night. After exhausting all options available and as the possibility of them having nowhere to live becomes a reality once more, she begins to question the unstable life she is providing for her child, in a world where they have no place to call home.
The director will attend
Director: Gerard Barrett
Cast: Martha Dunlea and Molly Barrett
Writer(s): Gerard Barrett
Producer(s): Gerard Barrett and Grainne O'Sullivan
---
Maze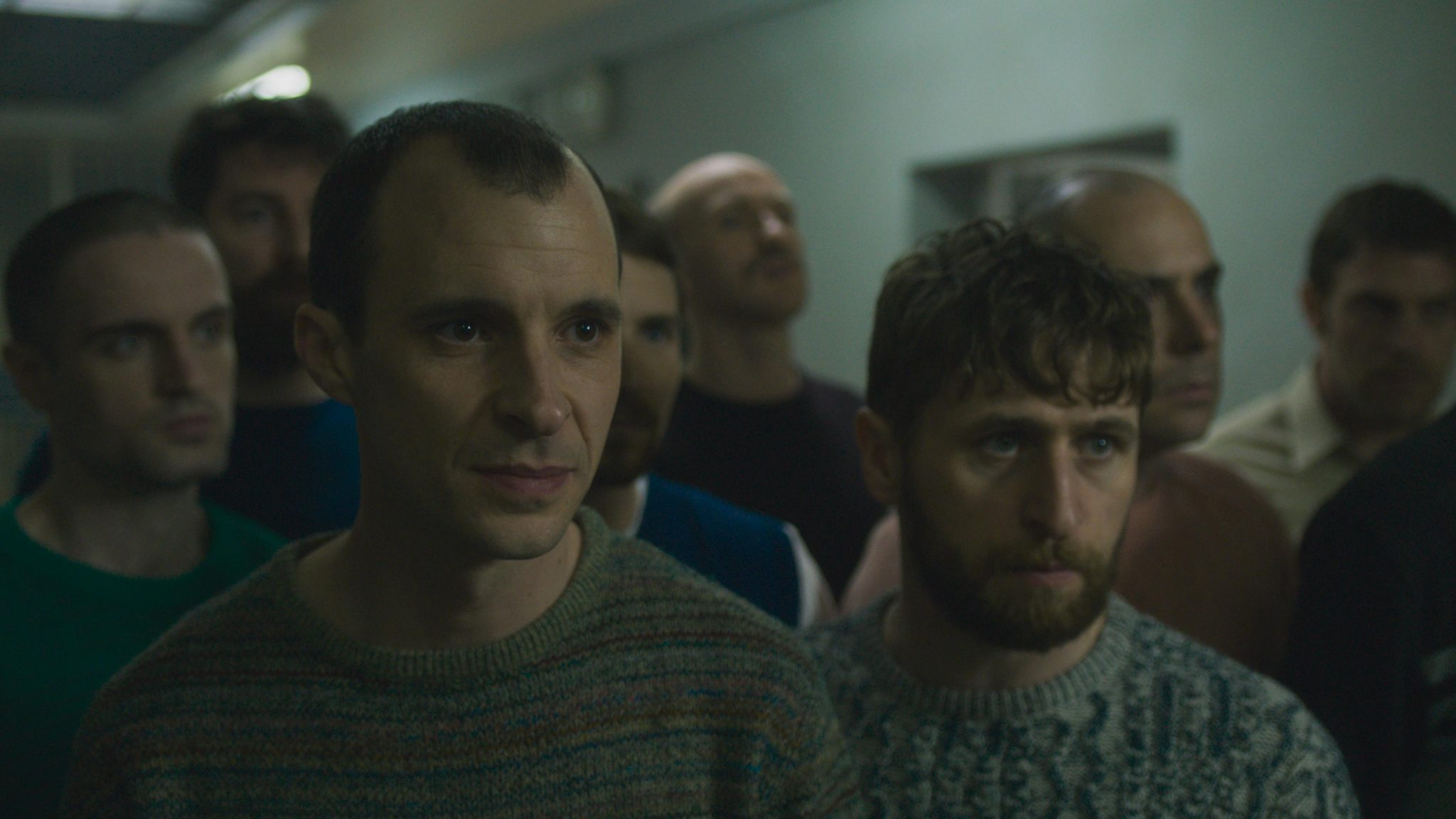 Saturday, July 15th / Town Hall Theatre / 20:00
2017 / Ireland / 93min
Based on the true story of the 1983 mass break-out of 38 IRA prisoners from HMP Maze maximum-security prison in Northern Ireland. As Larry Marley (Tom Vaughan-Lawlor), the chief architect of the escape, schemes his way towards pulling off this feat, he comes into contact with prison warder Gordon Close (Barry Ward). Initially Larry and Gordon are confirmed enemies, born on opposite sides of Northern Ireland's political divide, but when Larry realises that Gordon may be unwittingly useful for his escape plan, a slow seduction begins. Larry intends to use and manipulate Gordon in order to get closer to his goal. What follows is a tense and intriguing drama in which an unlikely relationship is forged between two enemies that will have far reaching consequences for both of them.
The director and cast will attend
Director: Stephen Burke
Cast: Tom Vaughan-Lawlor, Barry Ward and Martin McCann
Writer(s): Stephen Burke
Producer(s): Jane Doolan and Brendan J Byrne
---
Bad Day for the Cut
Saturday, July 15th / Town Hall Theatre / 22:00
2017 / Northern Ireland / 99min
Donal is a good man. He is a sturdy farmer who loves his aged mother. He values hard work. His word means something. He is loyal, focused, and tough. What he is not, under any circumstances, is someone to fuck with. So when Donal's monastic existence as the good son is tragically upended, his justice is bloody and thorough. Director: Chris Baugh and his co-writer Brendan Mullin have created a film as deceptively simple as its hero. Set against the stark beauty of Northern Ireland, the story eschews cheap twists in favour of a slow and steady unveiling of the horrible truths hiding in plain sight. They're aided by an able cast, especially lead actor Nigel O'Neill, whose performance is infused with the quiet rage of the overlooked. They say good men are hard to find. Maybe it's better that way.
The director and cast will attend
Director: Chris Baugh
Cast: Nigel O'Neill, Susan Lynch, Józef Pawlowski and Stuart Graham
Writer(s): Chris Baugh and Brendan Mullin
Producer(s): Brendan Mullin and Katy Jackson
---
Poc na nGael (Puck of the Irish)
https://www.youtube.com/watch?v=THBnYPimVyM
Sunday, July 16th / Cinemobile / 14:15
2017 / Canada and Ireland / 50min
Hurling legend Ger Loughnane reveals the fascinating Irish links to the Canadian obsession that is ice hockey. Early Irish immigrants created the sport, a game born from hurling, and a sport dear to Ger's heart. He discovers how hurling evolved into hockey. The sport the Irish created also helped to establish them in Canadian society. The Famine Irish started with nothing but success on the ice rink and lead to success in business, employment, politics, etc. The Irish became an integral part of the rapidly growing country. Across the land, Irish teams and players were revered for their skill and tenacity on the ice. The Irish were essential to developing the game that quickly swept the new nation of Canada. Without the Irish influence, Canada would not have the game it loves and enjoys so much today.
The director and writer will attend
Director: Éamonn Ó Cualáin
Cast: Ger Loughnane, Brendan Shanahan and Geraldine Heaney
Writer(s): Sam Kingston, Niall Murphy and Tadhg Mac Dhonnagáin
Producer(s): Éamonn Ó Cualáin and Sam Kingston
---
Thanks to your Noble Shadow
Sunday, July 16th / Cinemobile / 16:15
2017 / Ireland and France / 95min
After 75 years in Japan, Jennie O'Sullivan has returned to her native Ireland. Just after her 100th birthday, this energetic, elderly nun agrees to have her memories recorded by her younger cousin, James. Over one year, they voyage together through the various episodes in her epic life story. It begins in the staunchly Catholic Ireland of her youth, which she left in 1935, and continues in Paris where the Order she belonged to was founded. Later in Japan, James discovers a wellspring of love for Jennie amongst a legion of adoring past pupils. What is it about this woman that sees past pupils travel thousands of miles to visit her in Ireland? Interspersed with archive footage of Ireland and Japan in the early 20th century, this biographical film weaves a journey through Irish and Japanese history as well as Eastern and Western spiritual traditions.
The director will attend
Director: James Creedon
Cast: Jennie O'Sullivan and James Creedon
Producer(s): James Creedon and Elisabeth Feytit
---
Return to Montauk
Sunday, July 16th / Town Hall Theatre / 20:00
2017 / Germany, France and Ireland / 105min
It's winter in Montauk, at the far end of Long Island. There are two deck chairs on the windswept beach. The chairs are waiting for two people who have, for a long time, been lost to each other. He is a writer and has come from Berlin. She is a New York lawyer. Many years before, they had a fling, but they were too young to know they had each met the love of their lives. Now they have come back to Montauk, filled with regret and hope. The bodies remember. For them, it feels like the next day after the last one they were together. They do not know if it is possible to reverse time. In Montauk, they find out. Return to Montauk marks the debut of celebrated novelist, essayist and dramatist Colm Tobín as a screenwriter.
Director: Volker Schlöndorff
Cast: Stellan Skarsgård, Nina Hoss, Susanne Wolff, Isi Laborde and others. With the participation of Niels Arestrup
Writer(s): Colm Tóibín and Volker Schlöndorff
Producer(s): Regina Ziegler, Volker Schlöndorff, Francis Boespflug, Stéphane Parthenay, Sidonie Dumas, Conor Barry, John Keville, Sam Taylor and Mike Downey
The 29th Galway Film Fleadh takes place from July 11th to 16th. Ticket and the full programme are now available online at www.filmfleadh.ie.