The Virgin Media Dublin International Film Festival announced the winners of the Fantastic Flix Jury Awards, the Discovery Awards and the Shorts competition at a ceremony held in Light House Cinema last night.
The Fantastic Flix Children's Jury is made up of a group of 11–12 year olds who had the opportunity to watch, evaluate and review Fantastic Flix titles from around the world. Mia and the White Lion, directed by Gilles de Maistre, was winner of the Fantastic Flix Children's Jury Award for Best Feature Film, with Departures, directed by Peter Hutchings and written by Irishman Fergal Rock receiving a Special Mention.
The Fantastic Flix Children's Jury Award for Short Film went to First Disco, directed by Helen O'Reilly and produced by David Christopher Lynch. A Special Mention went to Irish/Estonian co-production The Overcoat, directed by Sean Mullen and Meelis Arulepp, and written by Hugh O'Conor.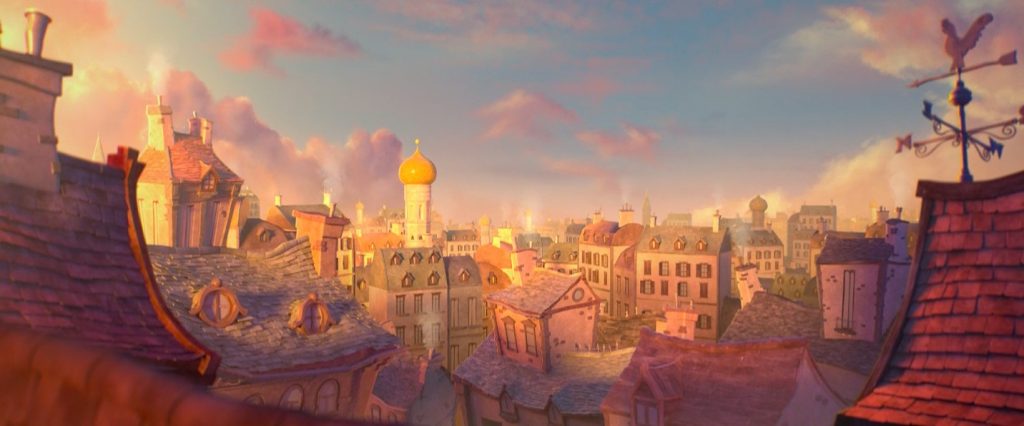 Five Letters to the Stranger Who Will Dissect My Brain and Inanimate were chosen from over 40 short films in this year's programme. Five Letters To The Stranger Who Will Dissect My Brain describes the soul-searching journey of first year medical student Viv, whose first encounter with a cadaver in the anatomy room sends her on a soul-searching quest into the nature of what it means to be alive. Inanimate tells the story of Katrine who has a normal life, a normal job, a normal boyfriend and a normal apartment in a normal city. Or at least that's what she thinks until one day everything starts falling apart – literally!
Five Letters to the Stranger Who Will Dissect My Brain was directed by Oonagh Kearney and produced by Roisín Geraghty; Inanimate was directed by Lucia Bulgheroni and produced by Lennard Ortmann; The First Was a Boy was directed by Shaun Dunne and produced by Children's Cultural Centre The Ark; and Child was directed by Joren Molter and produced by Floor Onrust.
The Short Film Award was chosen by a jury which included Alan Maher, Producer, Being AP and After the Dance, and Kevin Coyne, Cinema Programmer, Irish Film Institute.
Commenting on the Best Irish Short Film winner, the jury said: "Five Letters to the Stranger Who Will Dissect My Brain is an accomplished and successful merging of disciplines, with excellent production values and a singular voice."
On the Best International Short Film, they said: "the jury thought Inanimate was lovely, charming and imaginative."
About The First Was a Boy, directed by Shaun Dunne, they said it "had a fresh approach with a wonderfully realised soundscape, one to watch out for."
Speaking about Child, the jury described it as "a film about a woman dealing with an unsettling truth, Child makes for thought-provoking and uncomfortable viewing."
The Discovery Award aims to identify, champion, support and encourage new and emerging talent from both in front of, and behind the camera. This year's recipients were Alexandra McGuinness, Writer/Director of She's Missing; Oonagh Kearney, Writer/Director of Five Letters to the Stranger Who Will Dissect My Brain, and Ian Hunt Duffy, Director of Low Tide. A special mention was made for makeup artist Madonna Bambino.
Speaking about Alexandra McGuinness, the jury said: "Alexandra McGuinness is one of those filmmakers whose ambitious, accomplished and entertaining work is deserving of the widest possible audience. We are excited to shine a spotlight on the world that Alexandra so brilliantly created."
On Oonagh Kearney, they said: "Oonagh has consistently shown great originality and creativity of approach in her previous work and we believe that her stunningly beautiful and accomplished film Five Letters To the Stranger Who Will Dissect My Brain clearly demonstrates that Oonagh is fast becoming one of the most interesting and distinctive voices in Irish film. We are very excited to see what Oonagh will do next."
Commenting on Ian Hunt Duffy, they said: "Ian Hunt Duffy has quickly grown into an accomplished director and has consistently shown excellence within his field. The success of Gridlock now looks to be followed with Ian's new short film Low Tide. Ian has succeeded in making a magnificent dark, gripping but believable piece of work and we look forward to following his career within the film industry at home and internationally."
About Madonna Bambino: "The jury would also like to make a special recommendation for the remarkable craft shown by Madonna Bambino in the field of make-up and prosthetics. Her measured and authentic work on Low Tide, as well as such accomplished prosthetics seen previously in Dead Cool, Burden and The Wombats – Lemon to a Knife Fight show an exciting career trajectory ahead for Madonna."
The other Discovery Award nominees were writer/director Shane J. Collins (Dub Daze); writers Darach McGarrigle (Low Tide) and Jonathan Hughes (Mother, Mary); production designer & art director Alice Vignoles-Russell (The Trap); and producer Roisín Geraghty (Five Letters To The Stranger Who Will Dissect My Brain).
The Discovery Award was chosen by an esteemed panel of adjudicators including Jason Foran, Producer and Manager, Teach Solas; Clare Stronge, Producer, The Farthest; and David Burke General Manager, Universal Pictures International Ireland.
I'm absolutely delighted to win the Discovery Award, it's a huge honour. Working in film can be tough going at times, so it's amazing to get recognition for your work. Thanks to the jury and DIFF for this incredible award, to Screen Ireland for funding Low Tide, and to all our amazing cast and crew.
Ian Hunt Duffy, Director – Low Tide
Deeply honoured on behalf of the Five Letters team! This is a twenty-five minute film that experiments with form and incorporates poetry and dance. Great to see the work of our creative collaborators being rewarded. Huge thanks to the Dublin Film Festival for programming us and to the Arts Council for their support.
Oonagh Kearney, Writer/Director – Five Letters to the Stranger Who Will Dissect My Brain