The Weinstein Company has released the first poster for their Paul Rudd starring comedy Our Idiot Brother. It's not good.
The film stars Elizabeth Banks as career-focused single woman who is more interested in making it big as a journalist than finding time for her social life. Zooey Deschanel plays her sister who is in a relationship with Rashida Jones, which is suffering due to her flaky nature. And Emily Mortimer is a third sister, the responsible one, married with kids, but in a loveless marriage that is falling apart. Rudd's character takes it upon himself to visit all 3 sisters and wreck havoc/help in their lives.
The talent is good, even if the plot is a bit light…although Jesse Peretz, whose last movie The Ex was a stinker, is directing the film which is based on a script by his sister, Evgenia Peretz, and David Schisgall. That doesn't bode well…
The movie is out August 26th in the US, with no confirmed Irish release as yet.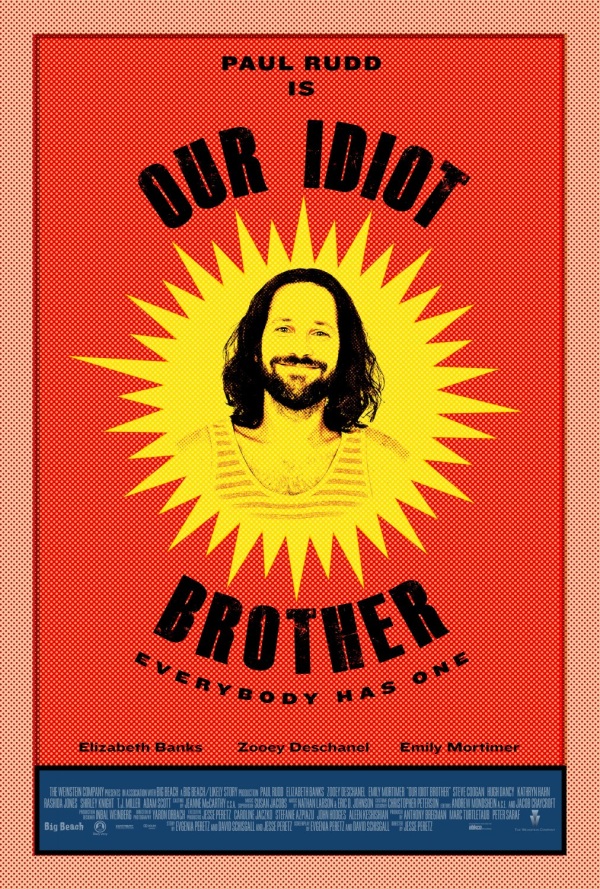 Source: Moviefone