Fantasia International Film Festival, which is celebrating its 19th year, has announced a slate of films that will feature at the festival in Montreal from July 14th to August 4th. Among the list are four Irish films; Rachael Moriarty & Peter Murphy's debut feature Traders, David Keating's Cherry Tree, Corin Hardy's The Hallow, and Michael Madsen's The Visit.
Traders follows newly redundant Harry Fox who is approached by a former colleague with a new business proposition. Two people convert all their assets to cash, arrange to meet, dig one grave and fight to the death. Winner buries the loser and instantly doubles his value. Can he persuade Harry to become a "Trader"?
Murphy and Moriarty are working from their own script, with a cast that includes Killian Scott, John Bradley, Peter O'Meara, Nika McGuigan, Moe Dunford, and Barry Keoghan. Garage cinematographer Peter Robertson is DOP, with Rachel Lysaght, Stuart Switzer, and Libby Durdy producers.
From Wake Wood director David Keating, Cheery Tree see a young girl make a deal with the leader of a witches' coven to save her father from a seemingly terminal illness.
The film, which is a co-production by MPI/Dark Sky Films and Ireland's Fantastic Films, is written by Brendan McCarthy and stars Anna Walton (Hellboy II), Naomi Battrick, and Sam Hazeldine (Resurrection).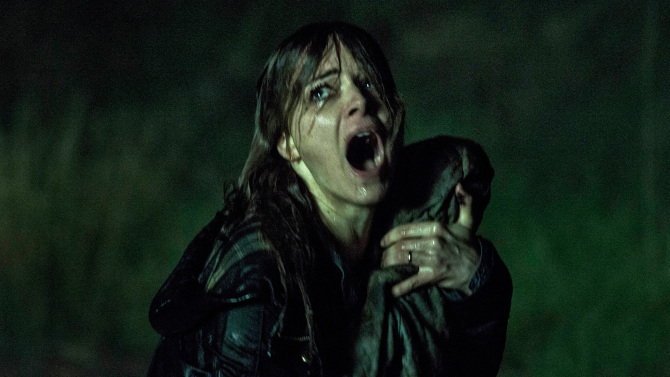 The Hallow, by British director Corin Hardy, follows a London-based conservationist who moves to Ireland with his wife and baby, to survey an area of ancient forest believed by the superstitious locals to be hallowed ground. He unwittingly disturbs a horde of terrifying beings and must fight to protect his family.
The film stars Joseph Mawle (Ripper Street),  Bojana Novakovic (Edge of Darkness),  Michael McElhatton (Game of Thrones) and Michael Smiley (The World's End). The Hallow was produced by Occupant Entertainment and Fantastic Films. It was funded by Prescience, Altus Media, Hyperion and Bord Scannán na hÉireann/the Irish Film Board.
Co-produced by Venom Film, with support from the Irish Film Board, The Visit is a creative documentary that poses the question, what would happen if we were to be visited by a being from another world. The film presents this hypothetical scenario to experts from around the world who have already dedicated their lives to preparing for such an event.
Fantasia International Film Festival is the largest and possibly most influential genre film festival in North America. This year it takes place from July 14th to August 4th, across Montreal.