Len Collin's award-winning romantic drama Sanctuary will be released in Irish cinemas from July 7th. The film won Best First Irish Feature last year at the 28th Galway Film Fleadh.
Set in the world of people with intellectual disabilities, Sanctuary is a touching and funny love story about Larry and Sophie, two people who long to be together in a world that does everything to keep them apart.
Larry has Down syndrome, Sophie has severe epilepsy. The two are attracted to each other and, through a care worker Tom, they sneak away to a hotel room during a supervised trip to the cinema. What do they do once they are there? How do they express a love that dare not speak its name? Are they aware that in Ireland they are about to break the law? While these questions are posed the rest of their colleagues seek out their own challenges: an impromptu shopping trip, pints in the pub, and a surreptitious cuddle in front of a movie screen. Dave Allen once said "the secret of comedy is small victories" and these mini triumphs offset the dramatic challenges that take place in a Galway hotel room between two lovers who refuse to be defined by their disabilities.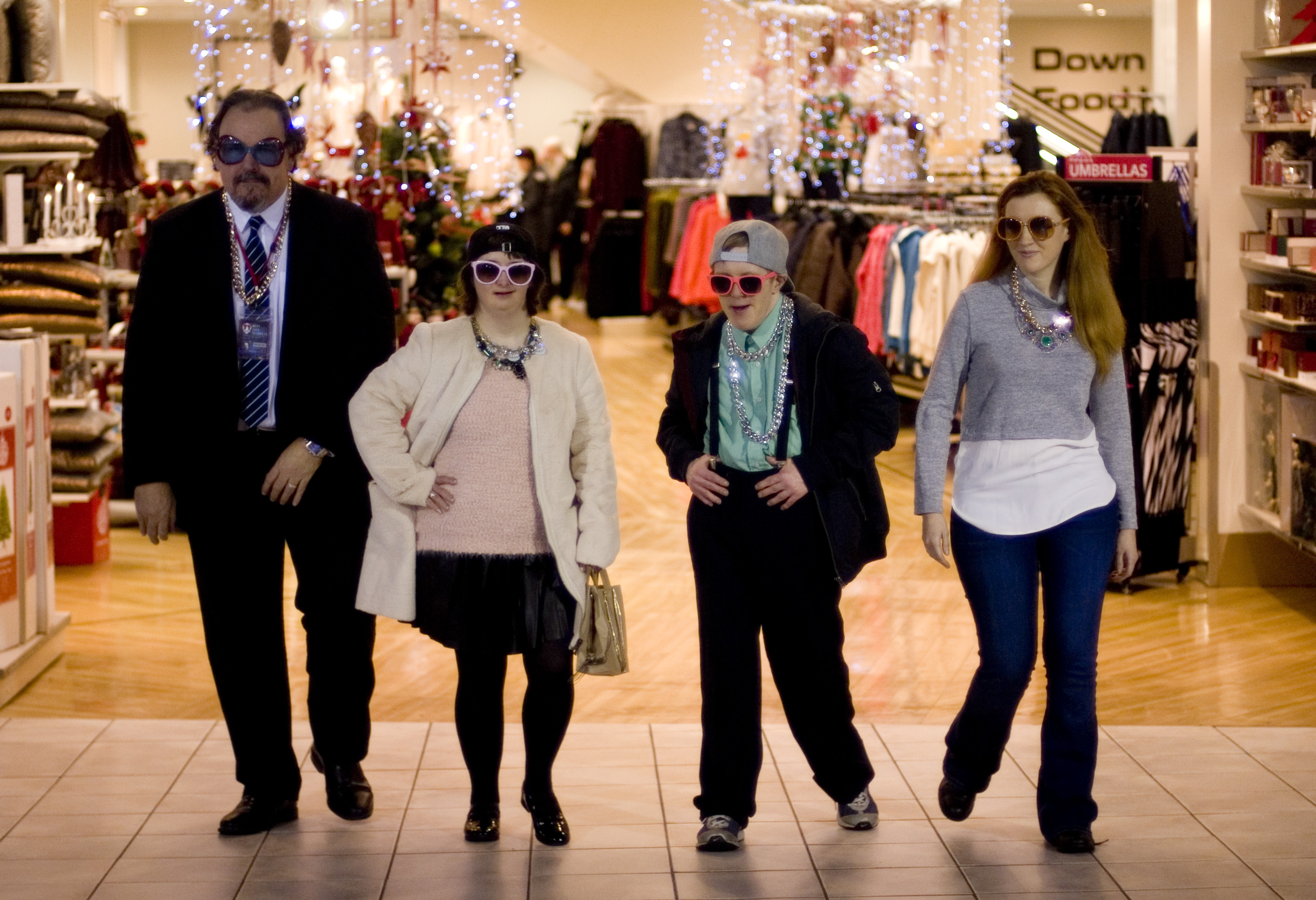 How often can it truly be said that a film has the impact to change lives? Never before has such a strong cast of intellectually disabled actors been drawn together for a feature film. The cast have worked together for many years and are experienced actors and performers, all members of the award-winning Blue Teapot Theatre Company based in Galway. Sanctuary writer Christian and director Len, have worked with this troupe of actors for many years. The script has been tailored to their specific talents and abilities – this is a unique and very special project.
Sanctuary is a world-first for actors with intellectual disabilities. Following on from pioneers such as Jaco Van Dormael's as Le huitième jour (1996) and Galvao's Colegas (2012) this film features nine wonderful actors with ID. The film stars Kieran Coppinger and Charlene Kelly in the leads, with support from Michael Hayes, Emer Macken, Paul Connolly, Frank Butcher, Patrick Becker, Jennifer Cox, and Valerie Egan. The film also features Stephen Marcus, Amy-Joyce Hastings, Tara Breathnach, Caroline Grace-Cassidy, and Christopher Dunne.
Edwina Forkin produced the film for Zanzibar Films, with Russell Glesson as DoP, Julian Ulrich as editor, Eleanor Woods on production design, and music from Joe Conlon. Sanctuary was made with financial assistance from the Irish Film Board, the Broadcast Authority of Ireland, and RTÉ.
Sanctuary will be released by Eclipse Pictures on July 7th.
Sanctuary opens at the following cinemas and will tour regionally nationwide:
7th July
Eye Cinema – Galway
IMC – Dun Laoghaire
IMC – Galway
Irish Film Institute – Dublin
Light House Cinema – Dublin
Movies@ Dundrum
21st July
The Gate Multiplex – Cork
8th August